Nike has unveiled their annual N7 collection, which raises awareness and helps strike down stereotypes about Native American culture and Aboriginal youth in North America. The 2017 collection launched today to coincide with National Aboriginal Day in Canada and is inspired by Canuck hockey star and a member of the First Nations Ojibwe tribe Jordan Nolan.
The summer 2017 N7 capsule collection for men and women includes colourful footwear and apparel featuring traditional thunderbird graphics — the symbol of the Ojibwe tribe that lived mainly in Michigan, Wisconsin, Minnesota, North Dakota, and Ontario.
Born and raised in Garden River First Nations, right on Lake Superior, Nolan (who currently plays for the Los Angeles Kings) says the symbol of the thunderbird not only inspires through its sheer strength but also influences his style of play.
 "The thunderbird's power inspires me. It also forms beautiful artwork," says Nolan. "Much like the thunderbird, I think of myself as a protector on the rise and take pride in my teammates."
Footwear for men includes the Kyrie 3, Air Flight Huarache Ultra and Sock Dart, which is also available for women.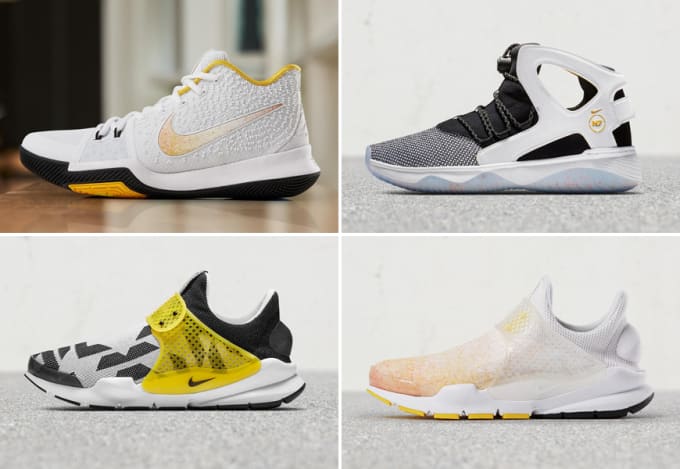 The men's apparel collection includes a hoodie, jersey, short, and droptail T-shirt that all feature an abstract thunderbird. In the women's apparel collection, the thunderbird can be spotted on a tank, crew and tight.
The summer 2017 Nike N7 collection launches today at nike.com and at select retailers. As with each N7 drop, proceeds will go towards the N7 Fund, which helps Native American and Aboriginal youth sport programs across the country.