Spike Lee dressed as Mars Blackmon, a character in wide-rimmed glasses and Air Jordans, once posed the eternal hypothetical question: "Is it the shoes?" The obvious answer at the time was, "Money, it's gotta be the shoes," and that's because the virtues of a good sneaker are endless. It could change the way you play ball, the way you walk down the hall, it can even change how people treat you. Society has always been about first impressions, with some starting at the feet and work their way up. A sneakerhead's footwear can say a lot about them, but you know what can say even more? Dope sneakers paired with the perfectly complementary wardrobe, because your shoes deserve so much more than the stylish equivalent of stepping in dog shit.
It's the 21st century, which means it's not enough to just "be into sneakers" anymore. While one should never abandon the "do it for yourself" mentality of sneaker collecting, you truly have to go out of your way to not have some semblance of style to pair with your sneakers; to wear something that you went slightly out of your way to obtain. And you want your sneakers to be happy, right? You didn't shell out a whole month's paycheck on them to make them neglected, right? If you truly want to show your appreciation for your footwear game, pay them a compliment: Style them correctly.  
Back in the mid to late 2000s, NikeTalk was surging with members logging on to talk about, sell, buy, and–most of all–show off their best sneakers. Many times, it was just a shot that showcased nothing but the shoe, as the forum's members were perfectly content with seeing the same pairs posted over and over again without so much as the essence of style, especially if the photo was taken with a high-quality DSLR camera. It eventually evolved, showing more and more so you could get the full context of why that particular sneaker was worn with that particular outfit. It began setting the same sneakers apart, because there is such thing as wearing the same sneaker better than someone else, even if that wasn't the objective. Many made it through unscathed, but this was also a teaching ground for those who admired the sneaker but didn't see the true value of the full ensemble. The bootcut denim that covered that fresh pair of Nike SB "Jedi" Dunks -- the visual equivalent of Madonna doing a Prince tribute -- wasn't gonna cut it anymore. People were made examples of, and so #NTDenim was born. Obviously, this isn't the earliest instance of shaming those who put sneakers before style, but it's the most significant to the onslaught of sneakerheads today who may want to think twice before making the same regrettable decision. It's gone so far that people are purposely wearing big, baggy, old jeans with hyped sneakers just to get attention on the Internet.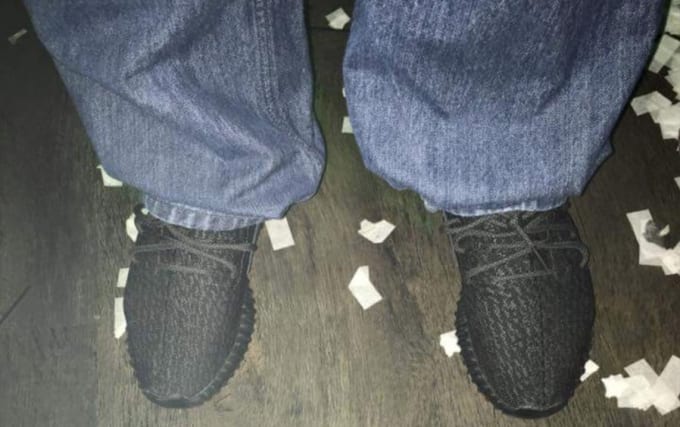 Sneaker and fashion culture haven't always been mutually exclusive, but they were often in two different lanes that occasionally merged for a short distance, only to go their separate ways again. Sneakerheads scoured the earth for their holy grails, hoping to make a come up on eBay. Or they camped out for that exclusive pair as if it were an American pastime. The fashion-frenzied style mongers were all about being forward-thinking with clothing, trying to identify and disseminate the next trend to take the world by storm. If this were elementary school, sneakerheads were in the sandbox and style enthusiasts were on the swings. But guess what? They grew out of their awkward phases and were starting to look pretty good to one another. It was time for them to come together, and the roots of it can be found on the same NikeTalk forums where the connection between streetwear -- and all of its raw denim and allover-print hoody glory -- was always present, even if there were diehard sneaker enthusiasts who only cared about shoes and nothing else. But let's not get it twisted, though: There were plenty of those obsessed with clothes who were wearing corny shoes at the same time, too. (We see you in your Onitsuka Tigers you picked up at Journeys.)
But over the last decade or so, sneaker brands and fashion designers alike have begun to realize the uprise in significance of sneaker culture among the fashion elite and the importance it plays–from the everyday style-conscious soccer dad to the Grailed-obsessed industry head. But there's also been a turn in how fashion and sneakers have interacted. Designers like Rick Owens and Raf Simons are not just complementary to the sneakerhead lifestyle; they have become synonymous with it, and the lines have been completely blurred. It's no longer passé to have a pair of Nike Talarias next to a pair of Margielas in one's closet, especially since they can be interchangeable in a wardrobe. It's also why shoes like the Air Jordan 1 have become even more popular lately.
There's a reason why the Raf Simons x Adidas Ozweegos have become popular amongst even the saltiest, most diehard sneaker nerds, folks like John Mayer and Jerry Lorenzo have become the people that everyone pays attention to in reference to their outfits, and brands are making lifestyle sneakers that are easily worn with fashion-forward outfits. Or even why basketball players like Russell Westbrook are getting signature sneakers that aren't made for the hardwood, while Michael Jordan gets jokes for wearing 1-of-1 shoes with insanely big jeans, but people like Pharrell have continued to remain relevant in the sneaker and style worlds.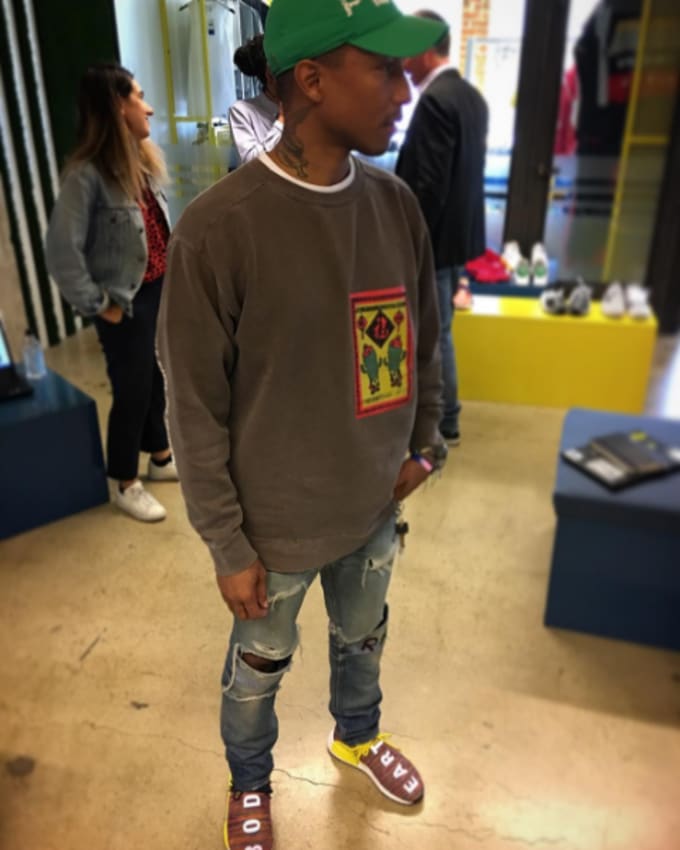 John Elliott almost single-handedly introduced the world to tailored sweats and luxe basics back in 2011, but his aspirations of being a sneaker designer at a young age have recently come to fruition with multiple collaborations with Nike. The was first on the LeBron Soldier X, and he most recently helped resurrect the Vandal High, all while explaining his obsession with Nike's Uptempo line. These types of opportunities don't arise solely because of the popularity of the designer, but because brands recognize the connection between the love of sneakers and the clothes that make them look better. But the concept doesn't have to be so high-fashion meets sneakerhead culture, it also comes in the form of Don C getting his own Air Jordan or ASAP Bari doing up an Air Force 1 for his clothing brand, VLONE. Brands know that consumers and connoisseurs alike want a stylish touch that transcends sneakers beyond mere necessities of sportswear.
Sneakers aren't just made for athletic situations anymore. There is a certain appeal about them now that make them fashion-centric, look at the massive success Kanye West has had with Adidas making sneakers that are more at home on the streets of SoHo than running a marathon.
Kanye's fashion-first approach to everything he does have many arguing whether his signature sneaker has jumped over the Jumpman. Kanye's Adidas sneakers may be the absolute marriage between fashion and sneakerdom purely based on his role is magnifying the allegiance the two worlds should have. You don't have to dress like Kanye to wear his ultra-hyped shoes, but you would be in the minority if the sneaker wasn't part of something much more than, well, the sneaker. His sneakers expect more than some straight leg jeans from Kohl's and, honestly, you should expect more than that, too.
Because even though the clothes don't make the man, the clothes and a good pair of sneakers might.