Sneakers have become the main event in men's style, and Nike is working with three different fashion brands/designers to celebrate New York Fashion Week. The collaborations include ASAP Bari's VLONE, Comme des Garcons, and Riccardo Tisci, and the two sneakers involved in the projects are the Air Force 1 and two different Dunks.
Many remember the VLONE x Air Force 1s from ComplexCon last year, where they were a smash hit and had pairs on eBay that were, allegedly, going for $90,000. Nike's slightly updated the shoe and is re-releasing it on February 11 at a pop-up space in Harlem. 
There are also Dunks from Comme des Garcons and Riccardo Tisci. The CDG dunk is see-through on certain panels and looks like a throwback to the translucent sneakers of a decade ago. They'll release February 8 at Dover Street Market in New York City While the Tisci Dunks are minimal, stick to simple colorways, and launch February 10 at Bergdorf Goodman, accompanied by custom Nike Destroyer jackets designed by Eric Elms.
The collaborations are going to bring energy to Fashion Week, but will also bring unique retail experiences, which further helps the storytelling behind each product. We had the chance to talk to talk to the Senior Director of Nike Sportswear, Nathan Jobe, about all of these projects, how they come about, and the future of Nike's fashion collaborations.
How did you chose the collaborators?
A big thing during Fashion Week is basketball. We're taking over the NBA [next season], so we're starting to see some ideas and concepts. When it comes to picking people, it's always an interesting topic. From the outside world it seem like we're just plucking people, but it's about long-term relationships. It's no secret that we work with Dover Street Market a lot, which is owned by Comme des Garcons. And we keep working on projects with Riccardo Tisci. He was already a Nike fan, and he loved us. We loved him. We did shoes on his runway for some of his shows back in the day. It's one big Nike family.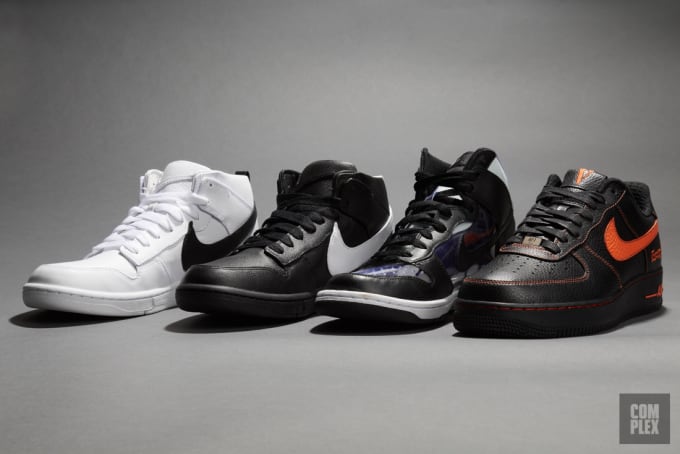 What's the collaborative process like?
If we can, we love to host them on the campus, show them our world. We take them to the DNA, where they can check out a lot of the old stuff. I like to bring them in and show them what we're doing. I manage a team of seven or eight designers, and we show them all the stuff we're working on. We open up to them and ask, "What are you geeking out on right now?" Our product people will let us know what we need to focus on, for example: the NBA season might be coming up, or their might be a silhouette that we might need to use.
The VLONE x Nike Air Force 1 launched at ComplexCon, and it ended up being a massive success that no one saw coming. Did you expect that reaction?
No one's going to guess it's going to go for that much on eBay. Working with [ASAP] Bari was something disruptive and unique at the time. I don't think anyone could have planned for that. Every time we work with these collaborators, the goal isn't to do private labels for them. It's to come to the plate and do something we couldn't do on our own. In some cases, like working with Supreme, Tisci, or Kim Jones, it's not just about making new product. It's a cultural comment on something. That's where Bari falls into.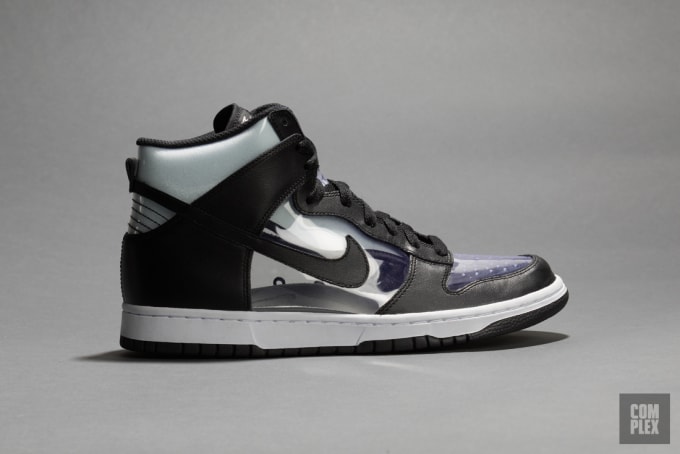 Were the see-through Comme des Garcons Dunks inspired by the see-through sneakers Nike was doing 10+ years ago?
It went along with their show. We worked with Rei [Kawakabo] and her team and found out what they were doing. She's done deconstructive shoes in the past to show how they're made, we've done that as well. It came together naturally.
Riccardo Tisci's Air Force 1 collection was wildly popular. Do you feel pressure to follow that up?
The Air Force 1 was something that came about two or three years ago. When he first came in to meet us, he was very humble about everything. He loves Nike and embraces it as an icon, and he wanted to start with the Air Force 1 and pay tribute to it. That was a huge success, we loved working with Riccardo. We love his cultural storytelling but bringing the luxury element to it.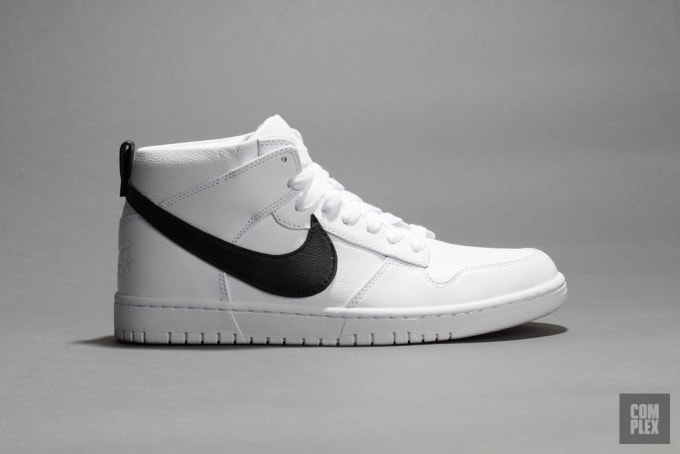 ASAP Bari's Air Force 1 was made in the Bespoke program, so there weren't that many pairs. Are you going to make a mass-produced version?
We're in negotiations on how we're going to do that and bring it to market. We bring people to our Bespoke office in New York and they get to make a sneaker. The product went through the roof: we loved it, they loved it. Now we're looking at how we're going to make that happen.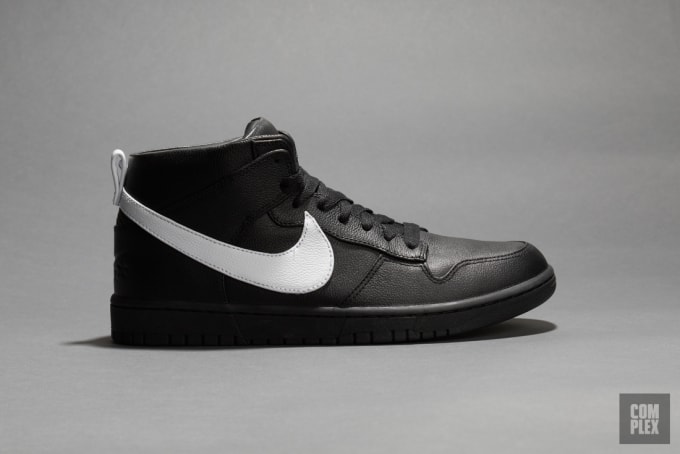 Is this a one-off collaboration or are you going to do more projects together?
I think anyone that works with Nike isn't a one-off thing. We're all about developing relationships. It's like Pigalle, we've loved them since day one, continue to work with them even if it's not every season. It might not be on a product, it might be an event. I think we're not about one-and-done partnerships. We got away from that. That was the old Nike, maybe, 10 years ago.
What changed that philosophy?
Our CEO said, "Let's do less but better." It also came from the idea of we didn't want to do products that we could have done on our own. We're taking our time with it, instead of being fast food with it.