On October 29, 2003, an 18-year-old was going to change the face of the NBA. In his first game as a Cleveland Cavalier, LeBron James scored 29 points, while dishing out 9 assists and getting 4 steals. But it was also the start of a legacy that would transcend the court: He debuted his first Nike sneaker, the Air Zoom Generation.
Nike knew that LeBron was going to be big. The brand signed him to a seven-year, $90 million contract straight out of high school, and his first signature shoe was designed by Tinker Hatfield, Eric Avar, and Aaron Cooper. The King, even if he hadn't yet filled into his now 6'8", 250-pound body, had arrived. And Nike was ready to market him to the world.
His first shoe, which re-released for the first time last month, was simple. The design wasn't overdone like other contemporary sneakers, and it came in a white/red/blue "First Game" colorway, which he wore during his first home game. But it was still enough to impress James. "Getting your own signature shoe is always a special moment. When I first saw the Air Zoom Generation, I couldn't believe I was holding a Nike sneaker with my name on it," he tells Complex. "Seeing this iteration of the AZG reminds me of when I debuted them against the Sacramento Kings—a young boy from Akron, coming into the NBA for the first time. Man, it was a dream come true."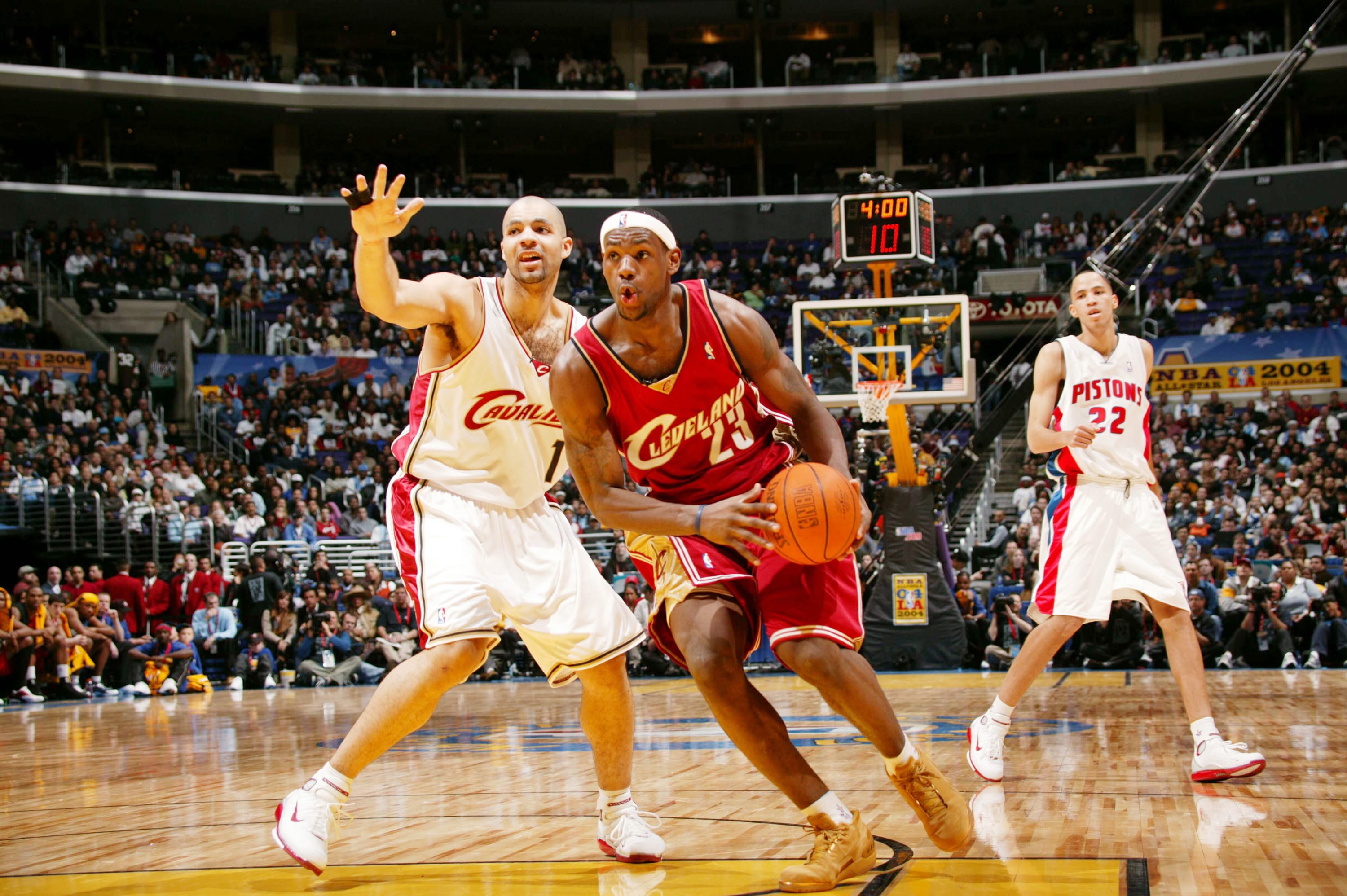 He isn't the only person who thought it was a big moment for the NBA and the footwear industry; this sentiment is shared by Ronnie Fieg, the 34-year-old mastermind behind Kith and a multitude of sneaker collaborations. "LeBron's sneaker legacy is one of the best I've seen in my lifetime," he says. "I started paying attention with the first release, the Air Zoom Generation. That was a major moment in time for basketball and the footwear industry. From his playing style to the design language of the shoe, everything was new and exciting."
It's a dream for nearly every kid who's ever played basketball to one day make it to the NBA and, if they're lucky, get their own sneaker with their name on it. It was no different for James. He also thought that it boosted his performance level on the court, which has led him to winning three NBA Finals and four NBA MVPs in his career (so far). "All I could think about was how they would forever be known as the LeBrons. To walk out onto the floor with my signature shoes—what a feeling," he says. "I felt that this shoe was a symbol of my game and the way I play it. As I look back to my early days in the league, this shoe is special to my career and my passion for the game of basketball. And when I see a player in this league wearing my shoe against me, it just gives me more confidence. You aren't going to beat me wearing my own shoe!"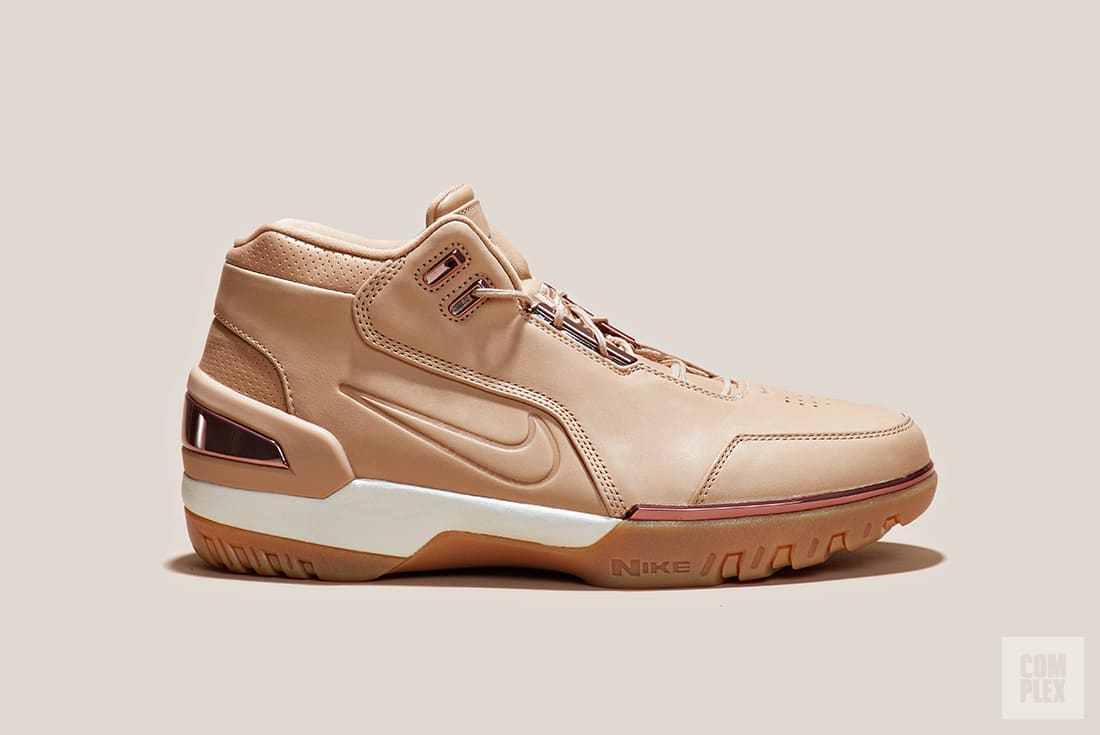 The sneaker has stood the test of time. People have asked for LeBron retro sneakers for years, hoping that he would follow in the footsteps of Michael Jordan and other Nike Basketball athletes. Nike's given him that chance more than 13 years after they first came out, even if many other sneakers from that same time period are not nearly as coveted as the Air Zoom Generation. "Its timeless design is what makes it special to me," Fieg says. "With the two most recent releases we've seen an existing execution stand up against the test of time, and we've seen a brand-new execution that drew serious attention. Those two elements prove how classic the silhouette is. Also, the fact that it's able to be dressed up or down is very important and is another reason why it's remained relevant."
Another thing that's made the sneaker feel special is that James is now back in Cleveland, after making a four-year detour to Miami, where he picked up two rings with Dwyane Wade and Chris Bosh. It wouldn't be right for a sneaker that commemorates his first home game in Cleveland to release without James being back home, and he feels the same way. "People have been asking if we were going to retro it and I'm excited we were able to do it," James says. "I am glad I am in Cleveland while these are coming back. But I think the best part of the shoe from then to where I am now is the journey as a player. I am happy the journey brought me back full circle."
LeBron will never compare himself to Jordan, even if he came into the league wearing 23 on his jersey, but Fieg doesn't think the comparison is too far off, especially for a younger generation that knows MJ for his sneakers more than winning six rings. "I wouldn't ever compare him to Jordan in terms of his play. LeBron is in his own lane completely, and it's one he's earned. His accomplishments, especially last year, prove he's one of the best ever. His physical abilities differentiate him from everyone," Fieg says. "With that said, in the sense that if I was a kid playing basketball today, I couldn't imagine wanting to be like anyone else but LeBron, which is how I felt about Jordan growing up. LeBron's an amazing role model and the generation growing up watching him certainly feels similar to how I felt watching Jordan."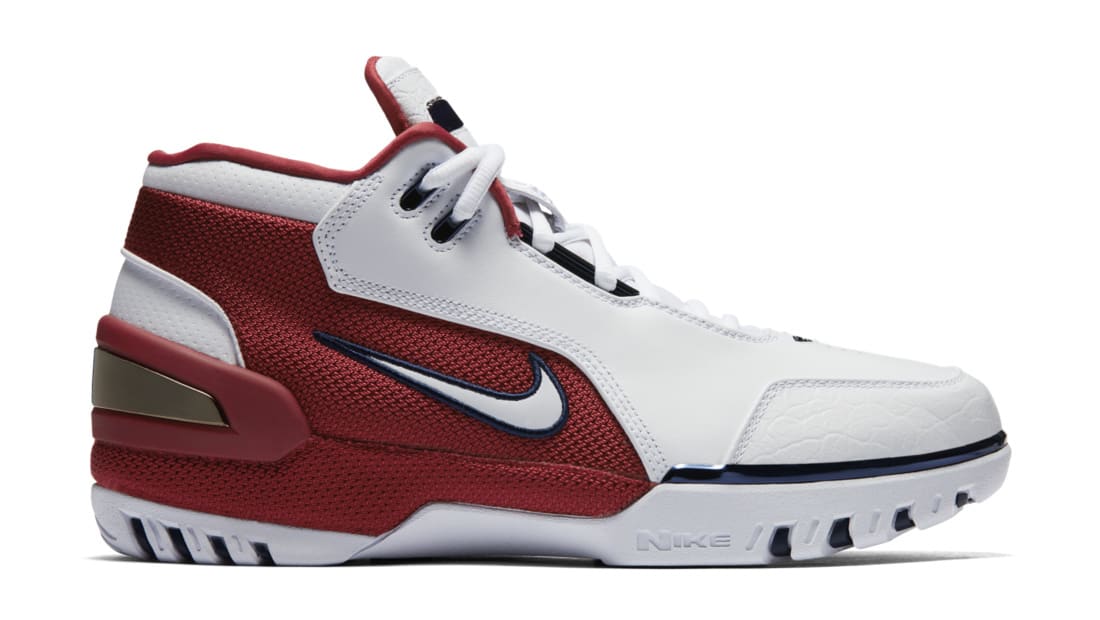 His first sneaker is also set to come back in a vachetta tan colorway, which is similar to the "Wheat" version he wore for the rookie game during All-Star Weekend in his first year in the league. The shoe is a bit more fashion forward, and Fieg, who's been known to take retro footwear and give them premium upgrades, sees that as a positive. "It's a material that offers luxury appeal to people and attracts a tasteful eye. The color is very wearable and versatile as it goes with anything," he says. "Also, it's a unique leather that looks better with age, so people not only want to buy it but they want to wear it."
With so many appealing sneakers under his belt, it's hard to pick the best LeBron shoe of all-time. (Is it the "South Beach" 8s? "Fruity Pebbles" IVs? "Cork" Xs?). But the AZG holds a special place in James' heart, and he views it as one of the most important sneakers of his career.  "It's crazy how time flies," he says. "This shoe definitely means a lot to me and I can truly say it's one of my grails."
There have only been two versions of the Air Zoom Generation that Nike has brought back so far, but LeBron isn't ruling out that there will be more to come. When asked if there are pairs that we've never seen, he simply says, "You will have to wait and see."
And people, surely, will be waiting for them. It's been more than a decade since they first released, and the Air Zoom Generation is one of the shoes that defines the early 2000s and LeBron's career for a lot of folks. Those early days may have passed, but LeBron's still here doing what he does best: Having people talk about what he does on and off the court, and his Nike sneakers are a big part of that.