When Kyrie Irving was officially introduced as a Nike signature athlete back in December of 2014, he joined Charles Barkley and Penny Hardaway on a New York stage. The pair was there to share their own stories and impart some veteran wisdom on the 20th and newest member of their fraternity. Three shoes in now, Irving has yet to surpass Penny or Barkley as a Nike icon. Everything is different now, from the shoes to the commercials, making era-crossing comparisons as difficult in sneakers as they are in basketball. But one thing has become clear over the past two-plus years, and that is this: The future of Nike Basketball belongs to Kyrie Irving.
This isn't just a matter of age, although, at 24, Irving is four years younger than Kevin Durant and eight years younger than teammate LeBron James. He's even two years younger than Pacers forward Paul George, who just received his first Nike signature shoe, the $110 PG1, this week. Chuck and Penny have someone new to initiate (and Nike has a new lowest-priced signature shoe). His fans are younger, too. And in Irving, they see someone they can hope to emulate.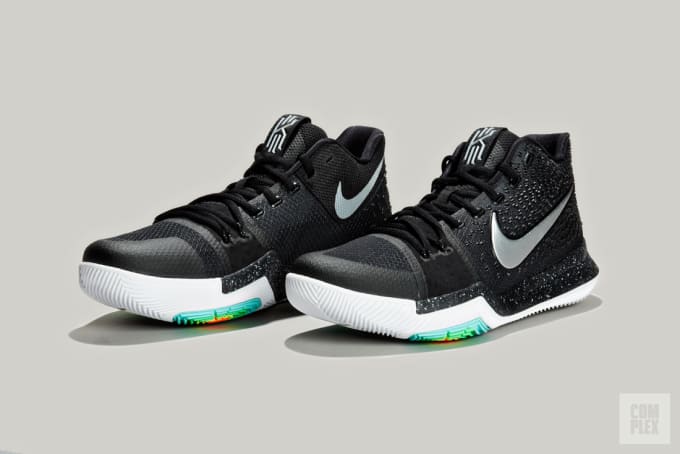 "First and foremost, most kids when they see LeBron don't say, 'I can be LeBron,'" says Tony Grosso, Nike's senior product line manager for performance basketball. "He's just an aspirational human being from his physique to the way he operates—you're just not going to be LeBron. With Kyrie I think there is that association, and there's other guys in the league who are super popular—that guy on the West Coast who everybody knows—but it's the same thing, kids connect with those guys because they think, 'Hey, if I just do my shit, I could be like those dudes.'"
News flash: You can work as hard at your game as you want, and you're probably not going to become Kyrie Irving, either. You're not going to break professionals off with your crossover and hit the biggest shot in NBA history. But it is true that it's easier to identify with a 6'3" guard than a 6'9" forward. It's easier to be like Kyrie than Be Like Mike.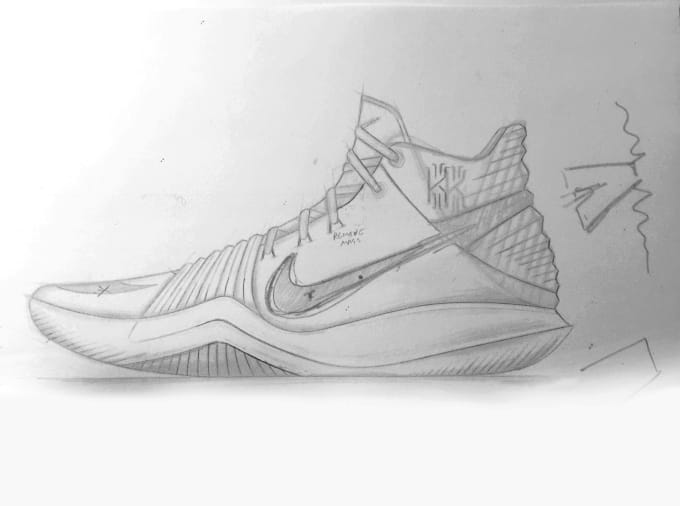 And much as Kyrie himself has learned from LeBron on the court, Nike has learned things from LeBron and Kobe that they have incorporated into Kyrie's line. For example, like thinking of shoes in series of three—building on a concept for 36 months to emphasize it. For Kyrie, it was traction, as they noticed he spent a lot of time knee close to the ground, pushing off the side of his foot. That led to a rounded outsole with traction up the sides that has been the literal base of his first three shoes. And as they look ahead to the Kyrie 4, the start of a new trilogy, they're looking even further ahead.
"We actually briefed in the 6 first and then we worked backwards," Grosso says. "We don't have the technology to do what we want in the 6 yet, but [the idea is to] take the next two years to get the footwear there by taking two steps."
In the meantime, they've got bigger plans for the 4, which, given the timeframe of sneaker designs, is likely close to finished. For now, however, the game shoe will be Kyrie's only model. "We have no plans right now for a lifestyle shoe for him, although we are processing what does it look like to bring more organic, natural materials into the 4," Grosso says. "We want to have it feel like you can wear it off court, but you can also hoop in it. Leathers, suedes and things like that, bringing them in because we've been so synthetic and so textile for so long in Nike Basketball, how do you bring some of that back?"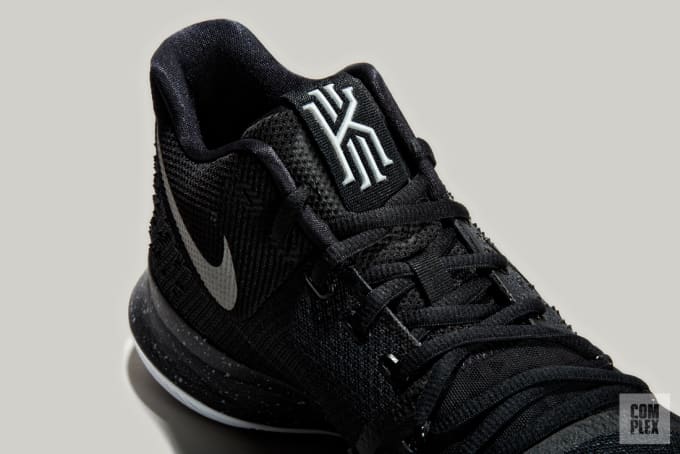 They also show Irving—who Grosso refers to as a "mini Kobe" for his level of involvement in the design process—what the designers are working on from the earliest stage possible to get his input continue throughout. This not only makes for a more authentic signature product, but avoids situations like the one where a certain teammate didn't wear his own shoe for nearly an entire season.
One other advantage with Irving's line was the ability to start slow. He wasn't an established superstar like Bryant or the most heralded rookie in decades like James. "When we were building the 1, it seemed like it was lowkey really under the radar," Grosso says. "No one really bothered us even internally at Nike."
That's changed in two years. They have more resources to draw on, a loyal and vocal (and generally youthful) fanbase, and two full runs of a shoe under their collective belts. They also have an athlete who, at 24, is a three-time All-Star, NBA champion, and Olympic gold-medal winner. Irving's established, yes, but at the same time he's just getting started. It would be best to look at his sneaker line the same way.