With the "Space Jam" Air Jordan XIs re-releasing this month, there's been a lot of nostalgia for 2009. Not only is it the last time that particular Jordan dropped, it was also arguably the year that modern sneaker culture started to take shape. Two years later, a similar revolution took place with online sneaker retail.
Up until 2011, few boutiques were selling products online. It was a challenge to setup and host your own online store, and most retailers didn't have the technical expertise to pull it off. Those that were able to actually launch their own store couldn't keep it online when more than a few customers were shopping. Even the major brands like Nike and Adidas were struggling. Servers slowed and crashed in flash sale conditions, so most pairs were allocated to brick-and-mortar retailers instead. Campouts, lineups and, in some cases, violence ensued, so something had to change.
The e-commerce revolution
In September of 2011, Kith launched their Shopify— full disclosure, the writer is Head of Solutions Engineering at Shopify and Consigliere at Kith—store to coincide with the opening of their first retail location, and everything changed. Product releases were done at the same time, in-store and online, and customers from around the world could now buy product that was only available to locals. With exposure to a global audience, the brand exploded.
The entire footwear and apparel boutique world quickly followed suit. Shopify allowed a non-technical merchant to not only participate in ecommerce, but have a world-class website that looked great and performed even better. Shopify could handle any traffic thrown at it, and, for the first time, exclusive, limited-run collaborative sneakers could be sold online without interruption.
This new global audience was a game changer for boutiques. For the first time ever, sneaker retail was nearly equitable. A kid in small town Canada had more or less the same chance to buy a pair of Ronnie Fiegs as someone in Manhattan.  Following suit, sneaker brands and chain retailers levelled up their infrastructure as well, and customers responded with their hard earned money.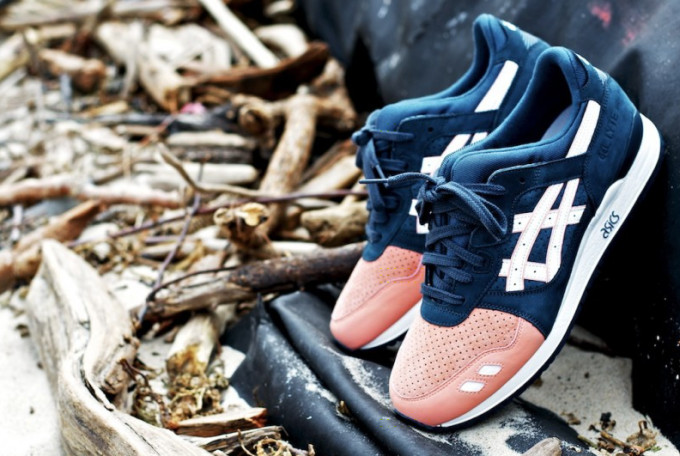 Enter the Bots
Tech-savvy sneakerheads started to recognize that there were ways to speed up their checkout and give them an advantage over other customers. This started with simple browser-based automation that simulated clicks  and auto-filled payment forms. These bots relied heavily on the look and feel of the site, so this approach was considered brittle and unreliable. A retailer would change up the design of their site, and bots would break because they were coded to the old version.
The second iteration of sneaker bots were far more advanced. Bot developers researched e-commerce platforms and developer documentation to find ways to quickly add items to cart. Eventually bots moved out of the browser and onto servers for additional speed. Server-based bots can simulate the actions of hundreds of customers in a matter of seconds. Just like 2009, the field was no longer level for sneakerheads. What was once a regional advantage for customers in large metropolitan areas was now a technological advantage for developers and those willing to pay for bots.
Squashing the bots
Quite simply, if bots were easy to stop, someone would have done it by now. Before you can stop bots, you have to identify them in close to real time, and that's proven to be challenging. Imagine a few hundred thousand individuals frantically refreshing their browsers and waiting for a sneaker to show up on the page. At the same time, a number of bots are triggering the exact same activity. Once the product is available, chaos ensues. Some customers are adding to cart, some are entering address information, some are processing payment, and others are still refreshing frantically. Amongst all of this activity, the website needs to make millisecond decisions for each visitor to determine if they should be allowed to proceed or not. Adding to the complexity, this needs to be perfect. As frustrating as it is being beat out by a bot, imagine being a real customer that gets blocked because you're checking out too fast. Long story short, identifying bots is hard.
Ecommerce automation is built to replicate the behaviors of a human customer, and the core technology that the Internet runs on makes this surprisingly easy. Despite all of the fancy interactive elements of a website in your web browser, behind the scenes, your computer is sending simple text requests for page content, and submitting simple form information when placing an order. When looking at bot versus human activity at this level, it's almost identical.
To complicate things even further, real customers can check out surprisingly fast. With Internet speeds increasing and people using browser autofill, the difference between a real customer and a bot is close enough that simply blocking a checkout because it's "too fast" isn't good enough. The last thing that a merchant wants to do is stop an actual human customer from paying them money.
Fairness is a myth

As sneakerheads, we love to point fingers. Back in 2010, the reason that we weren't able to buy exclusive sneakers was that websites were crashing during checkout. Now we can't buy sneakers that we want because bots are beating us to the punch. The reality of the situation is that sneakers are hard to buy because demand is so much greater than supply, and eradicating bots won't stop that.
It's not uncommon to have a boutique retailer release 10-20 pairs of exclusive sneakers online and have 50,000 or more unique customers on the site trying to buy them. With bots completely removed from the equation, and all other variables being equal, a customer has a .02 percent chance of buying them. With that many customers, 10-20 pairs will sell out in less than 10 seconds, and the customer experience for 49,990 will appear almost identical to that of a customer trying to purchase against bots.
This puts brands in an interesting situation. Why even bother addressing the issue when the resulting customer experience is identical, and customers will cry "bot" anyway? There's also a lot of grey area here. Fast computers, blazing Internet speeds, and even physical proximity to servers give customers the  advantage over their peers. Browser autofill shaves off an extra 10 seconds. Is that considered a bot? Most would say no, but what if the search and add to cart component is automated as well? It's a slippery slope, but no matter how you look at it the odds of buying something ultra-limited are stacked against you.
What's being done to stop this?
Despite frustrating circumstances, retailers and ecommerce platforms are working hard to mitigate bots. They're building technology to identify bot activity before the checkout process has been completed. In the past, this has been done with post-processing, which might result in an order cancelation, but won't stop the bot from purchasing in the first place.
We're seeing ecommerce platforms like Shopify Plus experiment with bot identification technology like Google's ReCaptcha. The jury's still out as to how effective this will be going forward, but based on merchant feedback thus far, it seems to be a step in the right direction. In addition to ReCaptcha, Shopify's Plus offering allows the merchant to customize their checkout experience. Kith has experimented with a trivia question as part of the cart flow, which has proven to be a successful first line of defense against customer automation.
The current go-to approach is to actually take the customer away from their web browser, and into a native app experience instead. Native apps can communicate with web services that might not be exposed to standard web traffic, which makes them more resilient to bot activity. SNKRS, Adidas Reserved, and Shopify's Frenzy App have all had varying degrees of success, and seem to be the most obvious path to success going forward. Frenzy is particularly interesting, as there are so many sneaker retailers using the Shopify Plus platform, that one app could potentially solve hundreds of merchants' bot problems at once. After a successful Black Friday Yeezy launch with Montreal's Off The Hook, things are looking up.
The future
The world of ecommerce is changing so fast, it's hard to speculate what role bots will play in the future. Most analysts agree that mobile commerce and digital wallets are the way of the future, and this bodes well for sneakerheads. Apple Pay, Android Pay, and other mobile wallets require some form of biometric authentication as part of the payment process (usually a thumbprint), and that's currently not possible to replicate with bot automation.
Lastly, it's worth consideration that bots could simply fizzle out in the world of sneakers before technology actually provides an appropriate solution. Sneaker brands and retailers are increasing prices and producing higher quantities, which is driving down demand and taking a huge bite out of the secondary shoe market. When sneakers can't be resold, and the exclusive factor is no longer in play, will anyone even need a bot? There will always be notable sneakers that result in massive demand, but maybe these kinds of releases become the exception rather than the rule.
Whichever direction sneaker culture takes over the coming years, bots are unlikely to disappear completely. In fact, sneakers are likely just the tip of the spear when it comes to mainstream bot use. Luckily, platforms like Shopify and in-house solutions from larger sneaker brands are working hard to find bot solutions before they start impacting more of your favorite online stores.