This article was first published on October 2, 2015
To many people, camping out in a line that snakes around the block to drop $150 or more on a pair of sneakers seems like a ludicrous waste of both time and money. Yet, when the U.S. sneaker market is worth around $28 billion, and the sneaker resale market is worth around $1 billion, covetable shoes seem more like a commodity than an accessory. So how do people protect their investments?
For as long as there have been sneakers, there have been sneaker cleaners. Any local Foot Locker carries them, and there are also the tried and true methods of soap and toothbrush, dishwashing liquid, and OxiClean. A bit of bleach on the laces, a touch of cleaning wipe on the soles—you know the drill. But recently, high-end, brand-name sneaker cleaning products, like Jason Markk, Crep Protect, and Sneakers ER, have been gaining popularity and leaving the old standards in the dust. The rise of the athleisure trend surely has a lot to do with it.
"There are so many more people willing to buy decent sneakers," says Robert Stewart, one of the founders of the Glasgow-based cleaning and repair company Sneakers ER. "Guys, in general, spend fortunes on their shoes, spend fortunes on how to display those shoes, and it's nice to also see them on your display."
In the fashion world, we've seen a lot more of activewear influences in the recent years. Reports from the market research company NPD Group have cited strong sales in athletic fashion starting around 2013: $36 billion YTD between January and August.  Within the impressive increase, men's running footwear has shown the biggest growth, accounting for 24 percent of the market. Women's athletic gear has been getting more fashion visibility as well. Designers Tory Burch, for example, has added an athletic line to her name in the past couple of years, while high fashion magazines like Vogue and Elle have dedicated editorial spreads to the sporty chic.
Just like one sends nice clothes to the dry cleaner's, it's become increasingly common to own nice, expensive sneakers, and to use nicer products to keep them in tip-top shape. In the U.S., Jason Markk, who will be part of ComplexCon, is among the most trusted names in the business. Founded by Markk eight years ago, the Los Angeles-based company has become the go-to for sneakerheads. "I never claimed that we created the shoe cleaner, because we didn't," he says. "We created this specialized category."
What Markk and other up-and-coming companies have created is the service, the prestige, the trusted name. Consumers get the whole package. There's a presentation to Jason Markk's cleaners that makes them look like fancy hair products. Sneakers ER designs their products like something you might find in a vintage apothecary shop (including what looks like an old-school first aid kit). They get the job done, and they look cool while doing it.
There's also the marketing—appealing to a niche (but booming) subsection of consumers. "When we launched, it was targeted to sneaker culture," says Markk. "We weren't going after Foot Locker or any of the big chains. When we launched, we were in five stores—specialized sneaker stores." And Markk takes advantage of the sneaker community's long lines. Whenever Jason Markk does a pop-up store outside of its flagship L.A. location, it brings its trademark "JM throne"—a chair people can sit on to get their shoes shined for free. "We always see queues for that," he says. There's a sense that you're receiving a specialty, luxury service.
Markk pays special attention to aesthetic, something that's helped his product stand out from the regular old products. Recently, he collaborated with Hello Kitty on the product design. "There was a line out the door at our store in Little Tokyo," he recalls. With efforts like these, Markk is making something as uncool as a sneaker cleaning product something to wait in line for. The collaboration came about when his friend introduced him to someone from Sanrio, the company behind Hello Kitty—from there, he says it was a "no-brainer." "Throughout high school, all the girls had Hello Kitty," he says. "It's definitely a cult brand, it's iconic. It's a little bit outside the box for us—like it's not super sneakerhead—but I couldn't pass up this opportunity."
Jason Black, who founded UK-based Crep Protect, takes a different approach. Having come from the underground music scene (he's in a grime crew called Roll Deep), Black's approach is a lot more grass roots. "I understand how you get people's attention, so while I was literally doing shows, I would take the spray around with me everywhere. I'd do demonstrations with them just to get the word out, to get people speaking about the product." Crep Protect is known more for its pre-emptive measures: Spray your shoes with Crep Protect, and if you spill anything, you can easily wipe it away with water.  
The UK has a strong sneaker subculture, which happens to heavily coincide with the grime space he occupies. "The reception was crazy!" Black recalls of the time he first started introducing his products at gigs. "When they first saw it, they were losing their minds. It almost turned into a party trick." It wasn't until a video ad campaign made the rounds that Crep Protect got wider recognition outside its niche circle. The video shows Black pouring ketchup and other sauces on his Crep-protected shoes and then demonstrating the easy wipe-off afterwards.
"That actually started in my kitchen. That's what first went viral for me. I didn't even mean it to. I was testing it out and I was filming it on my camera phone," Black says. "You could see all my dirty dishes in the sink. The word was spreading and people were pumping these things out and reposting until it got into a shop window, I don't know how. These are the kinds of videos we need to see—this is for the people and people wanna see the real, so I think that's what brought people to gravitate to it. We didn't have lighting, no fancy stuff going on, just me in the kitchen with myself. That's been the formula: We always make sure we do a ketchup test when we do the ads, when we do the nicer ones now that we've got a little bit of money."
For Crep, it's all about building a reliable brand. "I can't go anywhere without someone trying to test me," Black says. "Sometimes you're just going about your day or you just might run out to the shop quickly and it's like, 'Yo are you protected? Do it now!'" Crep Protect has been around for three years now, but the growth has been noticeable. "From year one, we went from nothing, and then in three years we went from one retailer to now every major stocker in the country and the same thing in Europe. It's been zero to one hundred, real quick!"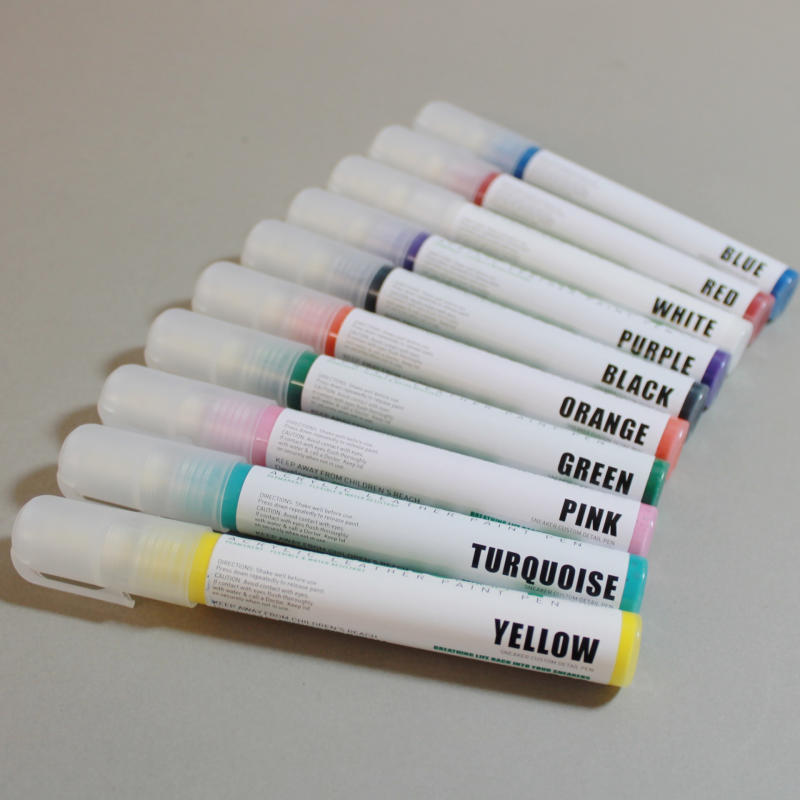 Another reason we're seeing more of these companies can be accredited to social media. Founded by Alan Lynn and Robert Stewart, Sneakers ER is the youngest of these companies—having launched less than half a year ago—but it's already been getting a lot of action from the "word of mouth" that is Twitter and Instagram (including a New Balance Gallery account). "It's 90 percent social media driven," Stewart says. "We're finding that people are finding us. Social media has truly been massive marketing-wise." Sneakers ER's best-selling products include the cleaning kit and midsole paint pens.
Black, from Crep Protect, agrees: "TV is old now anyway, promotional-wise. Everybody knows the social network is where it's at, you can get to your consumer quicker. I just used that for these three years, and I've just been constantly killing it. Alongside that, we make sure we're at every sneaker event—you wanna be where the people are. So we make sure we're at every sneaker event and we would just drive across Europe in our cars, really putting in that work."
Athletic wear is evergreen. And it's becoming more prominent in the fashion industry. As long as sneakers stick around—and they won't be going anywhere—and as long as they keep getting more leverage in the high fashion world, the business of keeping them clean will continue to bloom. In terms of what's in store for the future, these brands want to get more eyeballs on their social outlets, expand their markets, and continue to invent new ways to make cleaning products cool while keeping your shoes clean.
Want to experience Complex IRL? Check out ComplexCon, a festival and exhibition on Nov. 5-6, 2016 in Long Beach, Calif., featuring performances, panels, and more. For ticket info, click here.