Michael Jordan is revered as the greatest basketball player ever. On top of that, he's also the richest (active or retired) athlete ever and he didn't amass his wealth just by selling Hanes underwear and Ball Park franks. It's no secret that Jordan Brand has been a cash cow for Jordan personally—as well as parent company Nike—and the demand for his sneakers is real. Collectors line up, camp out, scavenge for raffle ticket entries, and the sneakers usually sell out within minutes online.
That's true for most Air Jordans anyway. For the length of Jordan's basketball career, his signature sneakers were primarily high-tops. And while many low-top variations released over the years, Jordan hardly ever stepped foot on the court in them. Jordan won his first post-retirement championship on Father's Day in 1996 wearing high tops. One year later, while suffering from the flu, he put up 38 points in a pivotal Game Five of the Finals wearing high tops. And in his farewell from the Chicago Bulls, Jordan hit the most famous jump shot ever to win the 1998 Finals in—well, they were more like mids, but you get the point. Because of those performances, the "Black/Red" XIs, "Flu Game" XIIs, and "Last Shot" XIVs will forever be legendary, but their low-top counterparts— not so much. Air Jordan XI lows seem to always do well mainly because of hype surrounding the silhouette, and yes, sneakers such as "Taxi" XII lows and Laney XIVs did alright, but they never generate comparable attention.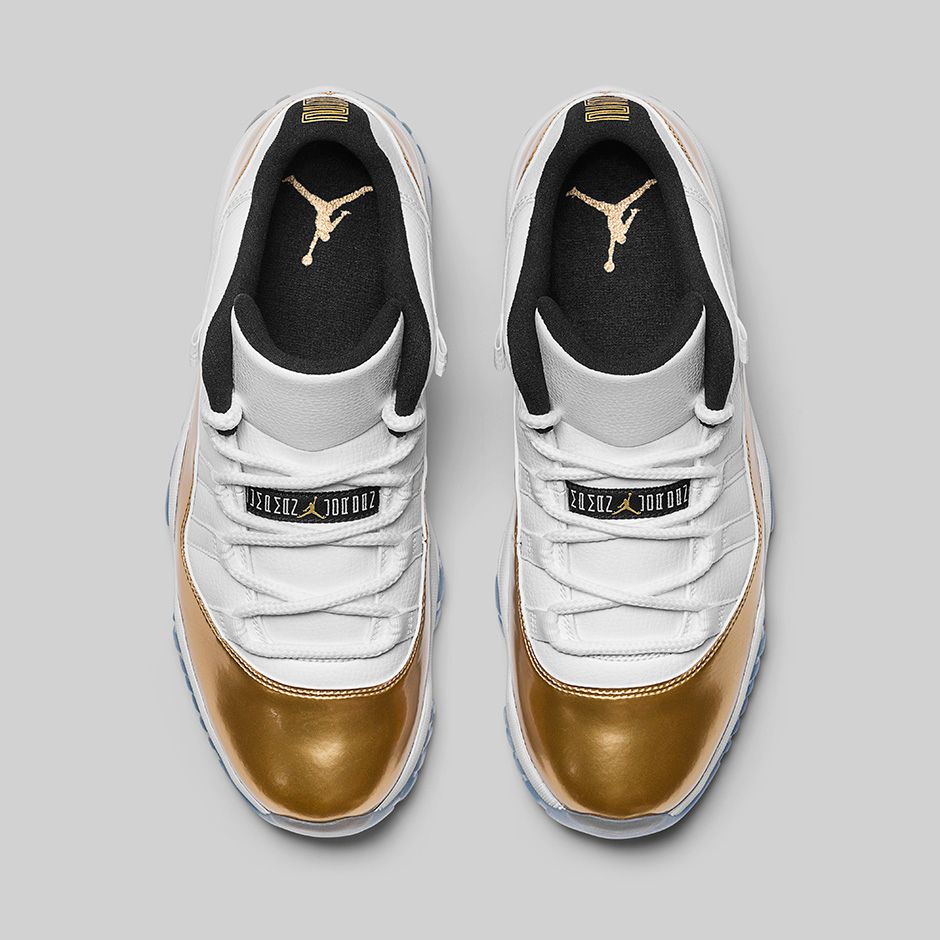 The dichotomy of high-top versus low-top can truly be seen in the Air Jordan 1s, a silhouette that released both variations in its original run and not as afterthoughts. Ranking second on The Best Sneakers of 2015 list, the "Chicago" Air Jordan 1 retailed for $160 and sold out in minutes. A quick eBay search shows that you'll have to fork over more than double that for a pair now. Meanwhile, the Air Jordan 1 Low "Chicago" is still available in most sizes for $95 on Nike Store; even a recent 20 percent off clearance code couldn't clear them out.
One could try to argue that basketball sneakers just aren't meant be low-tops, but that's simply not the case. Some of Kobe Bryant's most successful Nike sneakers were low-tops and before the Wonder Woman-esque Nike KD 8 Elite there once was the KD IV— a fan-favorite low-top. With today's sneaker trends leaning heavily towards running and lifestyle, low-top sneakers are leading the industry. Take one look at adidas: the Ultra Boost, Yeezy Boost 350, and NMD are all huge right now.
Even though our only memories of MJ wearing low-tops might be his "Concord" XI Lows in a game of beer pong and when a kid hit him with the infamous, "What are thoooooose?!" line at his Flight School camp, it's still ok. Whether you remember or not, MJ wore lows too. Even in the Finals. And remember that a low-top Air Jordan might be even easier to wear casually than highs—this weekend's release can help you incorporate a pair into your rotation.
Commemorating the conclusion of the 2016 Summer Olympics, the latest low-top is an Air Jordan XI Low featuring a metallic gold patent leather that'll make you think twice about hating on low-top Air Jordans.
The Air Jordan XI Low "Closing Ceremony" releases for $170 on Saturday, August 27 at 10 a.m. EST on Nike SNKRS and other select retailers.