Successful businesses find what they are good at and do it well. That's exactly what Converse has been doing since 1917 with the Chuck Taylor All-Star. It took the brand nearly 100 years, but it finally made a second edition of the sneaker, with the Chuck II last year. Now the footwear brand, which is under Nike's umbrella, is branching out to release an updated version of the the All-Star from 1920, dubbed the All-Star Modern.
The sneaker has a knitted upper and modern cushioning in the midsole, thanks to Nike's Lunar technology. But that's not all: They're also doing a collaboration with HTM on the sneakers to help launch the model, too. It's the first time Hiroshi Fujiwara, Tinker Hatfield, and Mark Parker have worked together on a sneaker outside of Nike.

The sneakers are set to launch on June 16, but, in the meantime, we had the opportunity to talk with Converse's Creative Director, Bryan Cioffi, about how the brand dug into its archives to make something new.
When did the idea come about to make this shoe?
It was about 18 months ago, around the same time the Chuck II project was finishing up. We did a deep dive in our archives for that project and saw the Chuck II come together. That was the first step in this journey we wanted to take. The concept of the "All-Star Modern" came out of a combination of the Chuck II and doing some real, deep research around the All-Star. We call it the "All-Star '20," it's the oldest one we have in the archive. The story and narrative came out of that.
Did you have an actual pair from 1920?
In our archive, we have a really amazing archivist, Sam Smallidge, who acquires all of the older stuff. We didn't initially have them, but he acquired one of the older 1920 samples and learned how it was built. We had the sneaker in our hand, which made the story that much more rich. It really inspired us to dig a little deeper and come up with this modern take on it.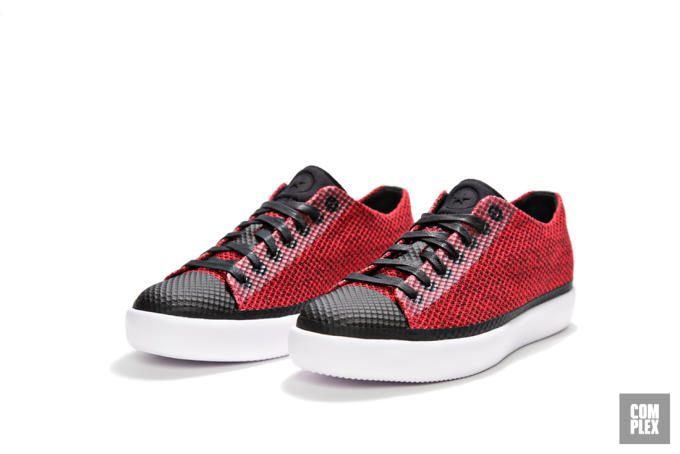 How did you decide which updates you wanted to make to the shoe?
In the 1920s, the designers and engineers who were working on the original sneaker were working with the most innovative tools they could find. It was the most innovative and functional shoe they could make with what they had. What the team here did is give themselves the same task: Understand the ethos that sneaker was built in and think of what's the most modern, technical, incredible materials we could use. Nike, as a partner, helped unlock some doors that we usually couldn't get to. We laid all of that out, and said, "OK, if we're recreating that sneaker from 1920, with the same designs that the original engineers had, let's make something for the consumer that's the most well-crafted, amazingly innovative product that's up to date." We ran the design process that way. We put ourselves in a time machine and said, "If we were there and had these materials, how would we do it?" That's how it was born.
To launch the shoe, you're doing projects with the HTM—Hiroshi Fujiwara, Tinker Hatfield, and Mark Parker—guys. It's the first project they've done with Converse and outside of Nike. How did that get OK'd?
With HTM, it's so special. It's so incredible. They pick and chose their shots, which is super fun. They tapped it and said, "Hey, we'd love to come in and collaborate with you." It's an amazing story, and they love to take their modern, contemporary aesthetic and push it even further. It came about very organically, and it was really exciting to see those guys take an iconic, modern silhouette and see what they can do with it. They made it sleeker, the goat leather they used, the fusing. I think Hiroshi has one of the highest taste levels, and to see them come with black and white and let it be so timeless. The moment you pick it up, you know it's something from them. They got excited about it and organically came to the project and said, "We want to jump in and build this."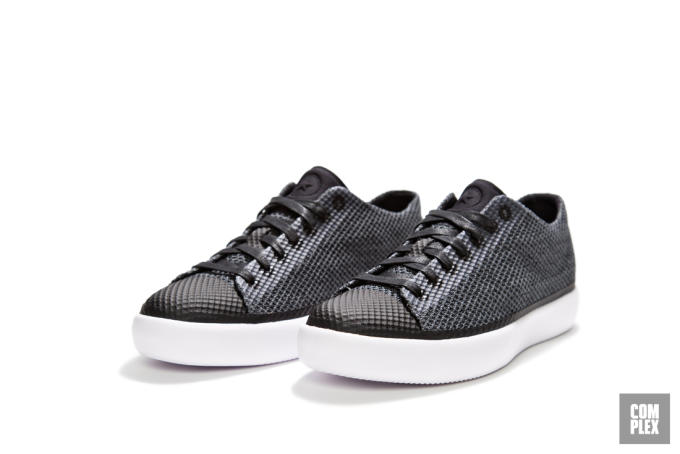 Are there any plans for them to do any future Converse projects?
They're definitely very excited to continue this journey with us. I won't give away exactly what they're doing, but we already have more [sneakers] designed and you won't have to wait that long to see it.
Converse is modernizing old shoes. Is that something that's going to go past this?
I think we look at this as an exciting, new lane for the company, and what I think is really important is we consider it an "and" proposition. No one can argue the success we've had with the Chuck Taylor space, where we're the best in the world at, and we can say that happily. We talk to our consumers and hear daily, "Hey, you can bring other stuff to us, other silhouettes? You have an amazing heritage of 108 years that you can draw from. Show us some of that as well." We started that journey of modern comfort with the Chuck II. Now we're starting to branch out on that with modern design from our authentic heritage in sports—basketball—but we also have other spaces that we have an authentic heritage in: running, court sports, and all these other things we've done throughout our history that we're going to bring back in a modern language, with incredibly innovative material and technology to broaden our offerings to the consumer. It's not something we're planning as a limited edition or just a few things, it's our strategy going forward. The All-Star Modern is the first in a series of products that will be coming out.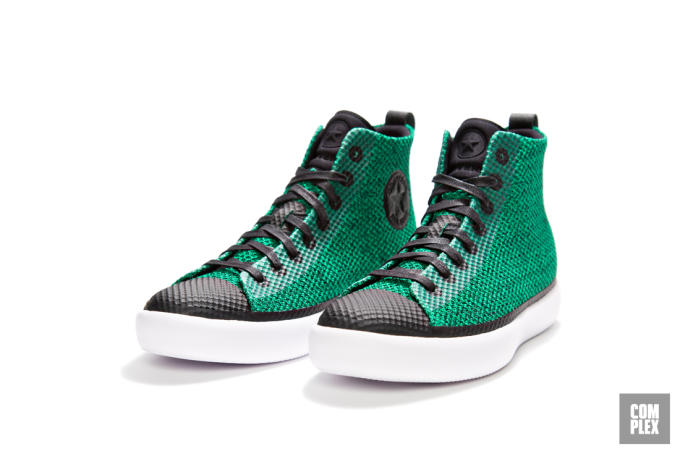 Will they all be based off of archival models, or will they be something new?
We're not limiting ourselves to that. I think the journey we're going on, we're drawing from the authentic heritage, but we have a wide-open playing field for how we want to move forward. I think the trick is feeling like it always comes from Converse. We don't want to be a "me too" brand, we don't want to give you something that you could potentially get from someone else. We want to bring you something only we could bring you. Even if it was something completely new, we would focus on getting it to feel like it's of the Converse DNA.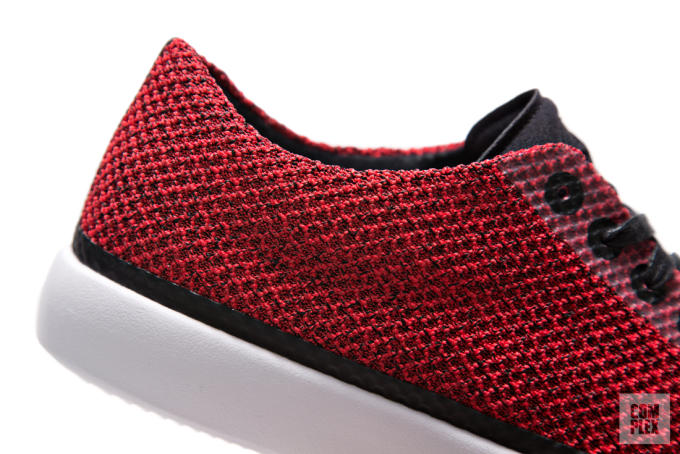 Are you worried that if you release other silhouettes that it will take attention off the Chuck Taylor?
I think it's a balance. We have to listen to the consumer first and be open to that. Right now, knowing that people are ready for more, it's always going to be what the journey is. It's what we spend our time strategizing on. We want to make everything as considered as the footwear we're putting out. We consider every detail to the atomic detail on the footwear level, and we want our stories and narratives to be the same. I don't worry about it, knowing how hungry consumers are and how much elasticity they have. There are no simple consumer groups anymore. You don't have people who just buy Chuck Taylors or Roshes or the NMD from adidas. Consumers want a choice, and you want to be able to offer them that. It's more exciting than scary.