Basketball is one of America's biggest sports. Soccer? Not so much. The latter has grown over the past 20 plus years—mainly thanks to the World Cup in 1994, the birth of the MLS in 1996, and the recent success of the U.S. Men's and Women's National Teams—and it's set to grow in the national consciousness this summer thanks to the Copa America Centenario currently taking place in the States. One of the biggest soccer-related moves this summer, however, has nothing to do with what's transpiring on the pitch. It's a collaboration between Jordan Brand and Neymar, the first the company has ever done with a footballer.
Neymar, who's 24 years old and plays for Brazil and Barcelona, is one of the youngest and most exciting stars in the world and his influence—with over 22M followers on Twitter and and nearly 51M on Instagram—is massive. He's poised to become the face of Nike Football in the near future, replacing Cristiano Ronaldo. Right now, he's leading Jordan Brand into uncharted territory, and he's getting Americans to pay attention to his project, whether they love his sport or not. But can he convince them to become fans of the beautiful game?
The release of the Neymar x Jordan Brand collection has garnered attention. It featured a low-top Air Jordan V, which instantly sold out, paired with a soccer boot and other soccer-friendly footwear. Stores, such as Concepts in Cambridge, Mass., had special installations for the line. "[Our release] went well. We had tremendous success the first few days," Concepts Store Manager and Buyer Deon Point says. "Soccer, while globally dominant, still has room to grow here. So, I think launches pulling from elsewhere can only help that."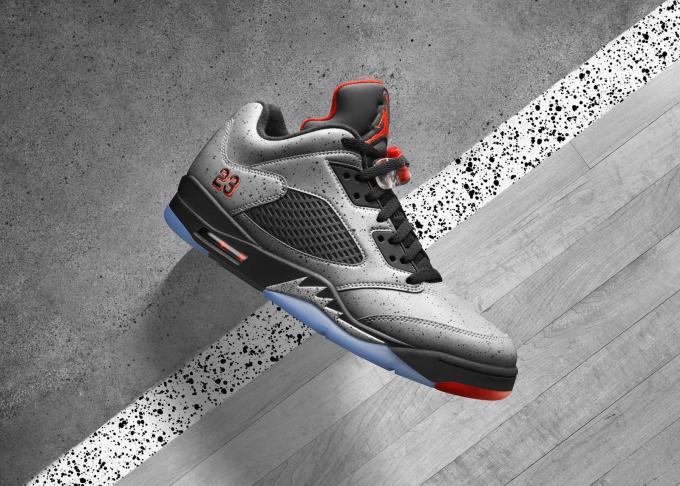 Neymar is the perfect vessel for Jordan Brand to dip their feet into the soccer market. Not only does he rub shoulders with the likes of Steph Curry, but the American youth looks up to him as an idol—something that doesn't happen too often with international soccer stars. "I just left the park, and the local kids were shooting the ball in goal and shouting, 'Neymar,' as they struck the ball," says Tommie Battle, a soccer writer for SB Nation.
The obvious market for Jordan releasing a soccer line is the "sneakerhead" consumer, who has long been wearing the brand's products. "To see the Jordan collab makes sense for the U.S., because people are such sneakerheads and fanatics of Jordan Brand. It was only a matter of time before Jordan jumped into the game," says Curtis Brown, who runs Kicks to the Pitch, a website focused on soccer, sneakers, and where they overlap.
Sneakers have played a major role in soccer culture. While sneaker culture, as we call it now, came about in the U.S. thanks to basketball players in New York City, Europe got its footwear fix via the styles worn by "casuals," a British subculture that favored designer clothes and adidas and Diadora sneakers. Their movement, started in the late '70s, has still played a large role in how soccer enthusiasts dress across the globe.
Although Neymar is introducing soccer to a new audience who grew up wearing Air Jordans instead of adidas Gazelles, his collection has been met with resistance from purists of the game who are used to seeing flat-soled adidas trainers, Lacoste hats, and Stone Island jackets at soccer matches. "People who appreciate soccer and are soccer fans, they don't care about this shoe. The sell through of the boot didn't do very well," Brown says.
His sentiment is shared with diehard soccer supporters in the States, too. "Air Jordans are the representation of basketball and hip-hop fashion, which i have nothing to do with, nor find attractive," says Mike Saavedra, a supporter who's been following the New York Red Bulls—then the MetroStars—since 2005, holding season tickets since 2009. "I wear brands like adidas, Barbour, and Ralph Lauren. When I see Air Jordans, I don't think of football culture."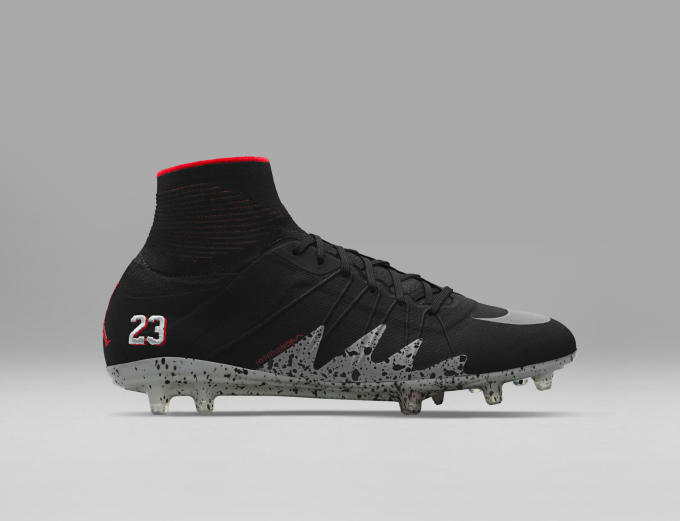 There's a fine line when it comes to creating products for soccer culture. Jordan Brand certainly has its own legacy and has been able to create some of the most innovative footwear designs, spawning the sneaker culture in the States almost single-handedly, but it's facing a different challenge with soccer consumers. "There's definitely a lane [for Jordan Brand in soccer]," Battle says. "It'll take some time, and it will be a matter of what silhouettes they create or who they collaborate with. You can't go wrong with Jordan colorways. But [Jordan Brand] has to realize that football culture relies a lot on heritage. They can spot someone who's there for the shine and not for the love a mile away."
The biggest critics of the Jordan and Neymar collection might not be the Americans themselves, but those overseas who have grown up in soccer culture, where the company holds much less prestige. "The Neymar collaboration with Jordan brand is just another indication that football is a global game. Whilst traditional, match-going football fans have a very clear image of what the game means to them, this is far removed," says Daniel Sandison, editor of UK soccer publication Mundial. "It's not negative, nor positive. It's Coca Cola sponsoring the World Cup; it's a half-time display by Budweiser. I think, broadly speaking, it's not on football fans' radar, other than in the fact that it's a cool marketing trick."
These sentiments are a stark contrast to what's being pushed by Nike and the brand's Football Design Director, Nathan VanHook. "I love the idea of constant storytelling in the product, and I do think it has that crossover between football and basketball culture," he said in an interview released by Nike.
Even if Michael Jordan doesn't have the same resonance in soccer and overseas as he does in the States, people still think he can be respected within that arena. It will just be a matter of Jordan Brand doing things the right way. "Michael Jordan is a global icon. People don't give a shit about basketball in London, but they still know Michael Jordan," Brown says. "If they stay true to the core soccer things and they let the 'Jordan Hand' touch soccer and it's very authentic, it's going to work. If they do something weird, they'll be looked at strange and laughed at."
The face of soccer, especially in the States, is changing. There isn't a singular look that fans will adopt, and that shows by Jordan Brand getting into the game. Although some Americans may be happy about the idea of wearing a sneaker from their favorite player—although he doesn't play in their country's league—folks on the other side of the pond just don't see the product catching on, although it's still a major move for Nike. "For those of us who understand the magnitude of the power of the Jordan Brand in marketing terms, it's a bold move from Nike. I don't expect terraces filled with Js any time soon, but it shows the value Nike sees in the game itself," Sandison says.
While the most dedicated of American soccer supporters might not see themselves ever wearing Jordan Brand, they can still value the attention a company that large and powerful can bring to the sport they love. "Soccer is the third or fourth tier sport in this country—constantly mocked, hated, and touted as a sport for kids and girls. If a cultural phenomenon like Jordan Brand wants to give my sport a bigger spotlight and bring it to the masses, so be it. I'd rather see a full stadium in unison, supporting a team wearing Air Jordans, than an almost empty stadium full of what I like."
If that happens, which is a rare sight in America's MLS, then no one could complain, regardless if the supporters looked like they stepped off the basketball court.