To some, DJ Skee is best known for his on-air roles and a string of late-2000 era mixtapes, but to sneakerheads, he's an O.G. of Internet shoe culture. Unlike many fly-by-night 'heads, DJ Skee has been doing this for years, and he's amassed quite the collection along the way—a collection worth $404K to be exact.
StockX recently linked up with DJ Skee to take inventory of his massive collection. The process required numerous visits to Skee's home, where they ultimately settled at 1,328 pairs, and that's not even including what he had stashed away. Using the average deadstock prices of each sneaker, StockX was able to value the collection at $404,000.
Here's how some of it breaks down. Of the 1,328 pairs accounted for, StockX found that 25 of them are worth over $1,000, with seven pairs actually exceeding the $2,000 mark. Amongst these 25 most valuable pairs, 20 of them are either Air Jordan or Yeezy sneakers.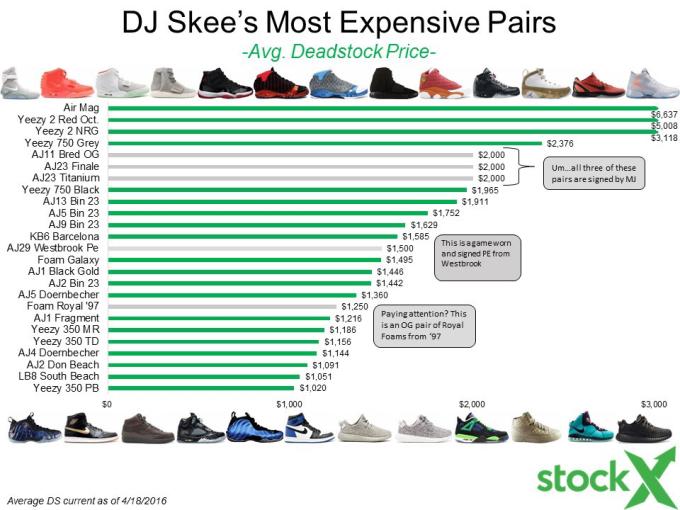 Check out the clip above to hear DJ Skee's own thoughts and then head over to StockX to view the entire analysis.