Heads up, this could be your chance to come up on some serious Air Jordan heat for the low.
The San Antonio Police Department has announced a seized asset auction that will include 42 Air Jordan sneakers. The pairs pictured make up just some of the selection, and many of the shoes have been grouped into lots of three. However, the full auction list does identify a few pairs individually—"Olympic" Air Jordan VIs, Air Jordan 11Lab4s, and Air Jordan XX3s are confirmed along with the sneakers pictured.
If you're in the San Antonio area, here's what you need to know. The auction takes place on Thursday, March 24 at the VFW Hall located at 650 VFW Boulevard. In total, there will be 99 items for sale, including TVs, power tools, furniture, and more. See the complete list of items here and let us know if you end up scoring any heat.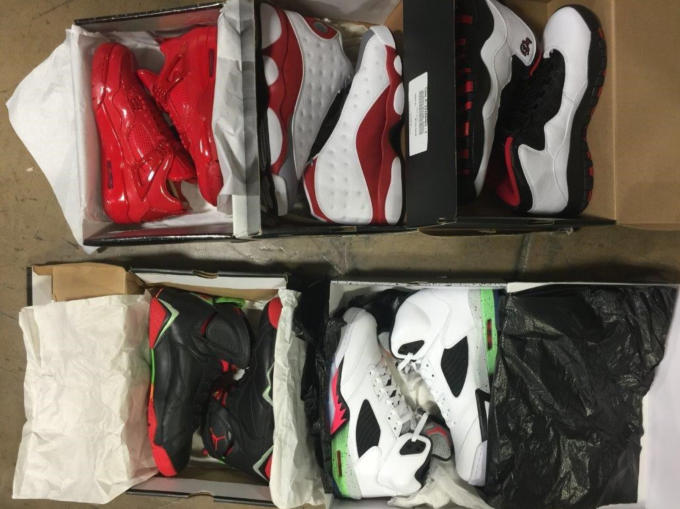 <span></span>