Denver Broncos QB Peyton Manning took home his second Super Bowl ring earlier this month, and now you can commemorate the milestone win with a special edition pair of cleats signed by the man himself.
Fanatics Authentic is selling 18 pairs of Nike's "SB50" Vapor Untouchable 2 cleats that have been autographed by Manning. The golden cleats are officially licensed by the NFL and feature Manning's signature on one shoe, with the other reading "SB 50 Champs." 
Whether you're a diehard Broncos fan or you're looking for the perfect way to remember one of the most important Super Bowls in NFL history, these make for the perfect memorabilia. As of publishing, there are still pairs left for $1,200 via Fanatics Authentic. Don't get caught snoozing on this piece of football history.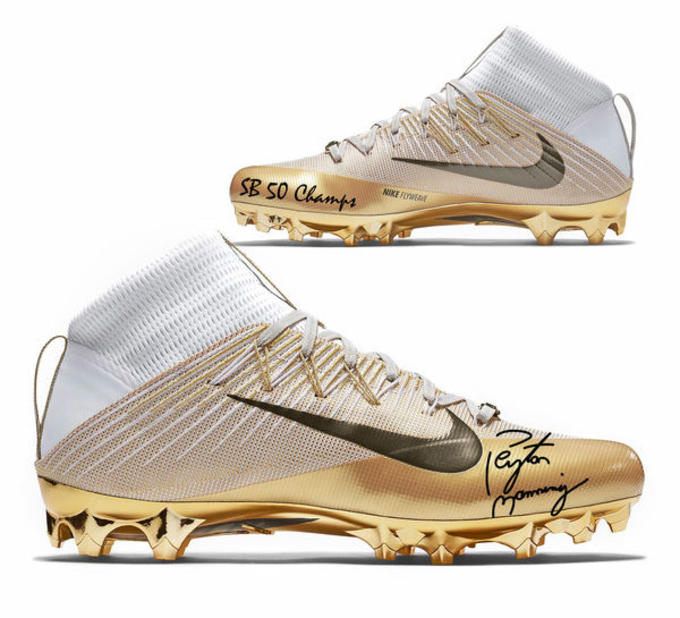 [h/t Darren Rovell]