Kanye West did something last night that only Kanye West could get away with: He released a new song on New Year's Eve that had the Internet shift its attention away from reminiscing over the year that was about to pass to focus on West's disdain for Nike, the brand he formerly had two sneakers with before moving on to adidas.
It's undoubtedly been a big year for adidas, which saw the German sportswear brand release three styles of Kanye West footwear — the Yeezy 750 Boost, Yeezy Boost 350, and Yeezy 950 — while connecting with new consumers through sneakers such as the Ultra Boost, which we ranked as the no. 1 sneaker of 2015, and signing Houston Rockets guard James Harden to a $200M contract.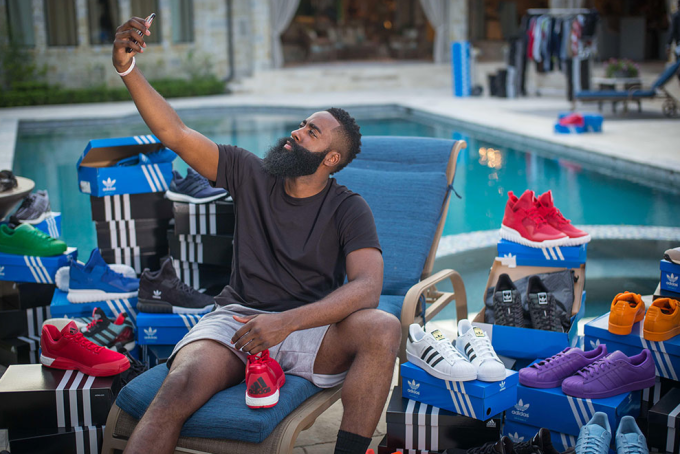 In his new song "Facts," West asserts that the adidas Yeezy line has "jumped over the Jumpman," a claim he previously made about his Nike Air Yeezy sneakers, too. West's rationale is based around the hype — perceived or real — that accompanied the releases of his shoes, while Air Jordans have had trouble creating the same buzz in recent times. He even goes on to say that fellow rapper Drake and longtime friend and manager Don C., who both received their own Air Jordan collaborations in 2015, are the only two people holding the brand together, rapping, "If Nike ain't had Drizzy man they would have nothing. If Nike ain't have Don C. they would have nothing."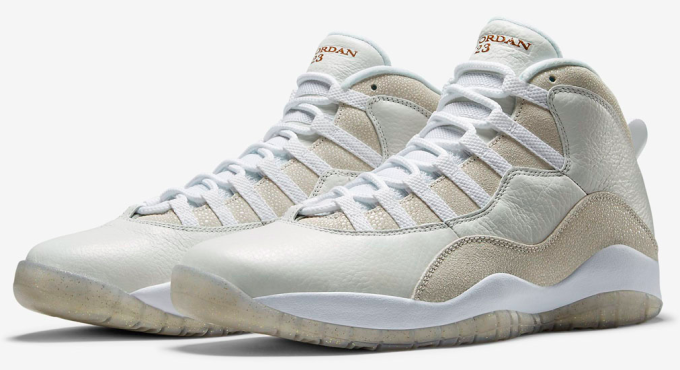 The fact of the matter, though, is that this is the furthest thing from the truth, despite what Kanye or Twitter might say.
Nike is currently the biggest sportswear and footwear brand in the world, with plans to reach $50B in revenue by 2020, according to the brand's CEO, Mark Parker, who also has caught the fury of West's words in the past. Nike recently released its Q2 earnings, and it was found that the company made $7.7B in three months. 
According to a report published by Forbes in May 2015, Nike has a market cap of $86.2B, while adidas is at $17.1B. To adidas' credit, the brand is up 13 percent from last year and 5 percent from last quarter, so it is showing positive growth, despite falling behind Skechers for the spot of second-largest footwear brand in the US.
Still there's a large gap between the two brands that even selling a million pair of Yeezy Boosts — West rapped, "I ain't drop an album but the shoes went platinum.​" —​ wouldn't close. But, according to West, Nike "can't give shit away," which, if based strictly off numbers, is not true. It is a fact that Air Jordan releases have not been selling through with the same quickness they did as recently as a year ago, but it's also been revealed that Nike is producing more pairs for every release, flooding the market, and raising prices and quality that cuts out resellers at the same time.
The scarcity of Kanye's adidas shoes has driven up the resale value on them. The Yeezy Boost 350s, which adidas has made in four different colors so far, hover at around $1,000 on the secondary market, while the 750 Boost can go for as much as $4,000.
As West says, "Tell adidas that we need a million in production. I done told y'all all I needed was the infrastructure." This would certainly help adidas' sales, but would ultimately drive down the buzz around the sneakers, which to West says, "Now we the hottest in the streets there ain't no discussion."
In terms of his own sneakers and models like the Ultra Boost and recently released NMD, he may be right, although Nike finds similar popularity in the same market through its Flyknit Racer model.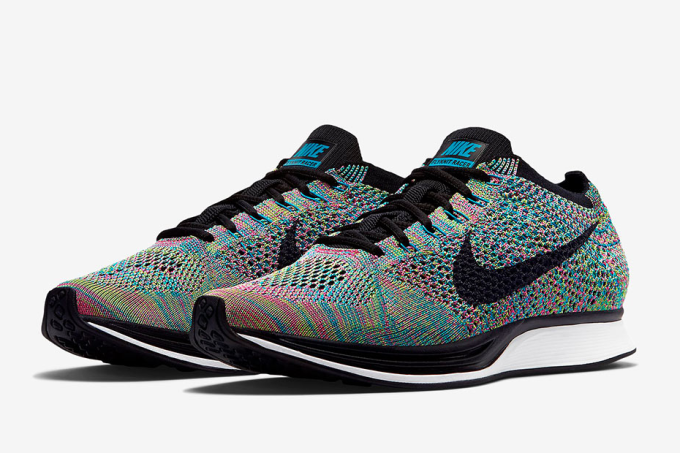 But West's most off-base claim has nothing to do with his own sneakers at all: It's about the direction of adidas Basketball, when he says, "James Harden, Swaggy P running up the budget."
It's true that the Harden signing made some noise for adidas, but it's yet to be seen if the brand can deliver a strong performance shoe that appeals to athletes and lifestyle customers, too. The recent run of adidas' sneakers for Derrick Rose has not had the cachet the brand would hope for, and Nick "Swaggy P" Young, although a media sensation for his on- and off-court antics, averages 8.6 points per game for the Los Angeles Lakers. That pales in comparison to Nike and Jordan's roster of LeBron James, Kevin Durant, Russell Westbrook, Kyrie Irving, and the soon-to-be-retired Kobe Bryant, who all have signature sneaker lines with Nike or Jordan Brand.
But West says, "Nike, Nike treat employees just like slaves. Gave LeBron a billy not to run away," in reference to James' recently signed lifetime contract. James has had 13 signature sneakers with Nike and a whole host of other footwear and clothing lines. He also sold $340M worth of sneakers for Nike in 2014, making him the most popular athlete currently in the NBA in footwear sales. It's unlikely that Nike felt pressured that James would run to Under Armour — who's seen a 754 percent increase in basketball sneaker sales, thanks to Stephen Curry — for a deal like Durant was offered this year. Adidas already had its shot at James, too, when he was first coming into the NBA, and the brand didn't pony up enough cash to score him.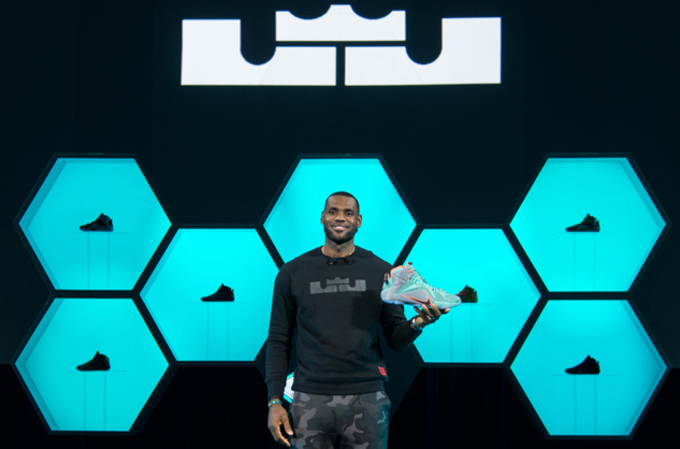 But basketball talk aside, adidas and Kanye have made a great partnership. He's given the brand a new visibility and opened it up to an audience that may have preferred a Swoosh over Three Stripes in the past. That's undeniable, but to claim Nike as dead in the water, that the sportswear giant is floundering when it's recording its most successful sales run to date seems foolish and out of touch. 
It's true that adidas Originals was the most-liked footwear Instagram account in 2015, a member of Donda, West's creative agency, pointed out. But there's a huge disparity between someone double-tapping an image on a phone and entering their credit card information to make a purchase.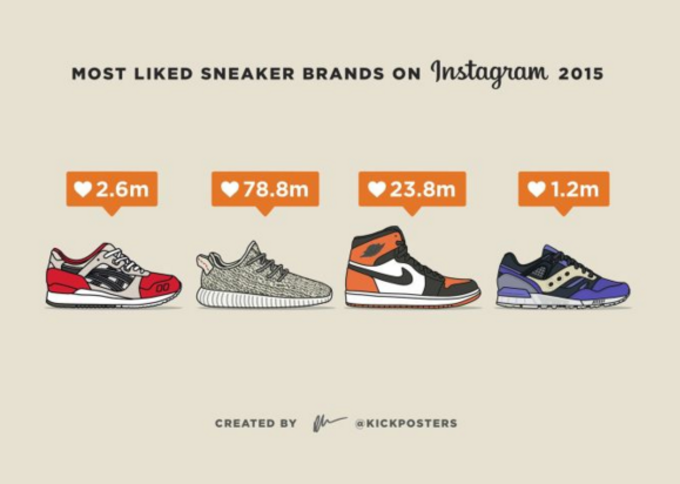 This doesn't discount adidas for making the right business moves. 2016 looks like it will be another year of breakthroughs for the brand. Adidas is rumored to release six more pairs of the Yeezy Boost 350, and the Futurecraft, the first 3D-printed sneaker, will make its way to market. The brand's partnerships with Pusha T, Pharrell Williams, Palace will likely continue, and people will be talking about the resurgence of the brand. Stan Smiths and Superstars will be sold by the boatloads, and it's realistic that adidas may gain more ground on Nike. It's all a step in the right direction and something that footwear enthusiasts are genuinely excited over, but Kanye might want to double check his facts on the current state of the brand.