Here's a sneaker-related story you probably weren't expecting today. 
Whoever runs the Twitter account for 3M, the manufacturing company best known to sneakerheads for its reflective Scotchlite material, recently decided to sneak a Yeezy Boost flex into an otherwise mundane tweet. 
"Anyone else #geekout when @3M_Littmann & #medical school supplies arrive in the mail? #college," reads the tweet, which shows off a number of 3M products including a stethoscope and a sphygmomanometer. Pretty run of the mill, right? 
But scroll down and you'll see that this was no ordinary product pitch. The person who took the photo made sure to fit their footwear into the frame, a pair of the POTUS-approved "Pirate Black" adidas Yeezy Boost 350s. 
As if 3M wasn't already cool enough, the brand just won some major points in our eyes.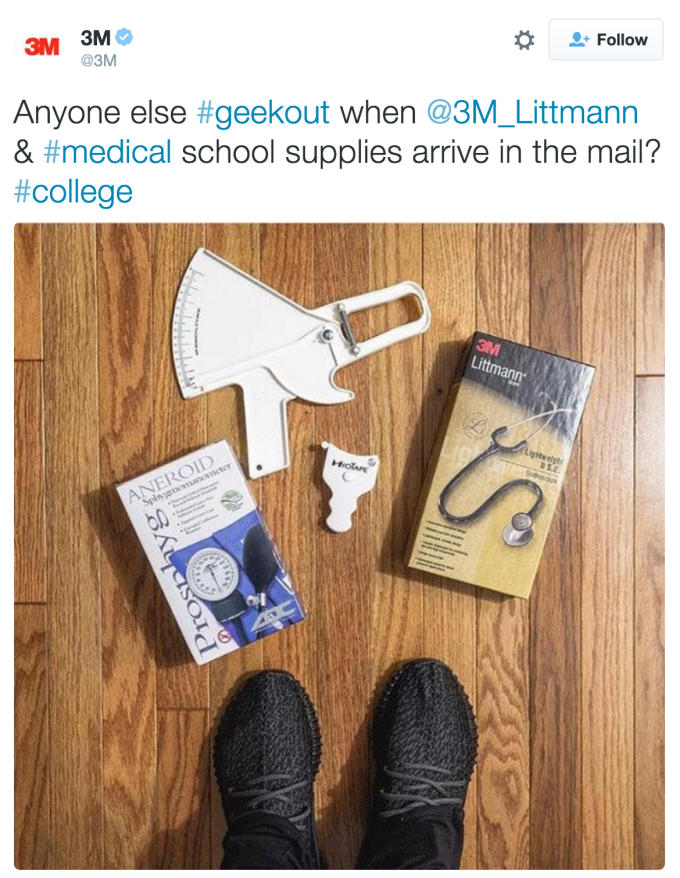 <span></span>