Questlove may be best known for making magic on the drums as a member of The Roots, but he's also something of a legend in sneaker circles.
The prolific producer, who's also got two Nike collaborations under his belt, recently invited The Coveteur to his NYC apartment to check out some of his insane collections. Of course, what we're interested in is the sneakers, and there's no shortage of those.
In all, Questlove estimates he has over 2,000 pairs of sneakers in his collection, and just like his stashes of records and vintage eyewear, his sneakers have their very own room. "My sneakers are like my children, I can't pick a favorite. It varies depending on the day," Questlove said.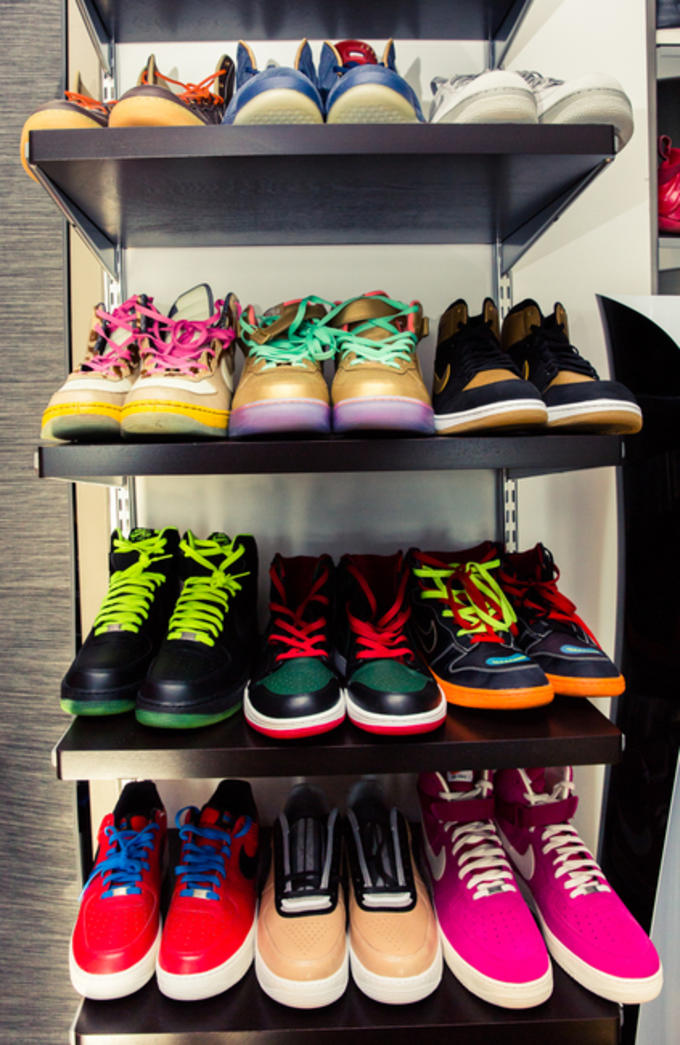 However, Questlove does admit that there's one pair that he ends up coming back to time and time again. "I get perverse pleasure in scuffing up my second edition Yeezy sneaks from 2010," he said in reference to the Air Yeezy IIs.
"My Yeezys are worn out like an old pair of Chucks. It's pretty bad — but I have to say these are the most comfortable kicks of all time. Like fuzzy rabbit slippers. I'll never rid myself of these even if Ye complains that I'm disrespecting his brand," Questlove said.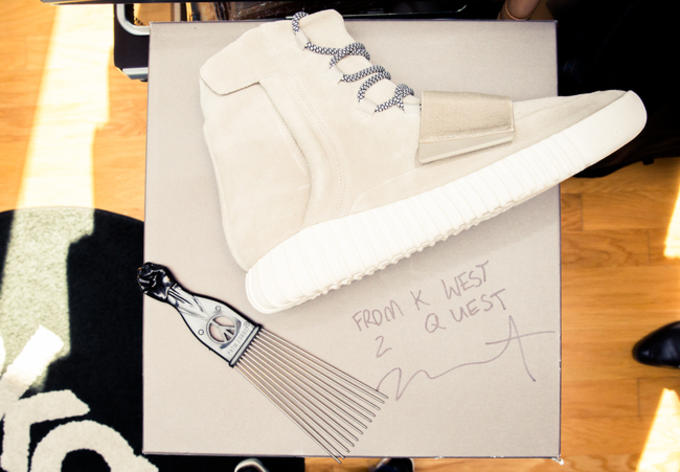 <span></span>
To check out Questlove's other collections, visit The Coveteur now for the full profile.