London vibes have been seeping over onto U.S. soil in recent times. They've presented themselves in the form of tracksuits, soccer jerseys, running sneakers, and grime, which works perfectly for the guys over at Trapstar London, who have a collaboration with Puma in the works.
Not too long ago, images of a black-and-red Disc Blaze surfaced on the Internet and we knew it was a solid move for Puma and Trapstar. The UK streetwear label, known for its typically blacked-out apparel and growing fanbase, hadn't worked on sneakers yet. But its first pair was looking solid with premium, black leather and red accents. It made the Disc Blaze palatable for those who weren't familiar.
But this wasn't just a chance collaboration for Trapstar. The burgeoning London label had been in talks with Puma for a few years and everything finally came together, resulting in a December 5 release for the sneakers, with more on the way.
To get a better understanding of the project, we had a conversation with Mikey Trapstar, the creative director behind the brand. These are his words.
How did you get to work with Puma?
It's been a few years. I spoke to them in 2012, but it wasn't just the right time. We couldn't get what we wanted with silhouettes, and we were busy structuring our business. Then we got back in contact last year and we made sure we got it cracking.
So why the Disc Blaze?
When we reconnected, that's the sneaker I was wearing. I was wearing the white ones from Sophia Chang. Most people go for the Suede, but that's what I was wearing. It was a personal choice.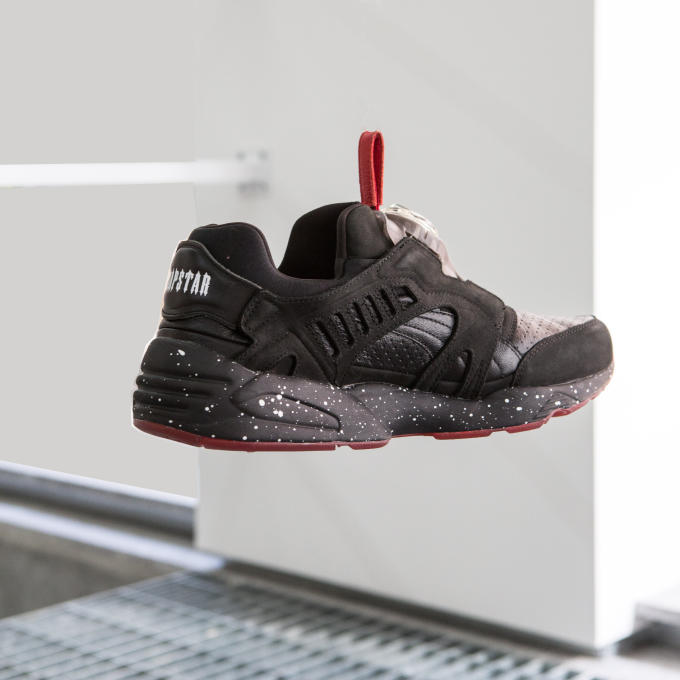 <span></span>
What's Puma like in London?
It's growing. It's integrating itself more into street culture. It's getting embraced more, not just the apparel but the footwear side, too. They've put more effort into integrating the brand into the city.
Is the brand big in the grime scene?
You got guys like Section Boyz wearing the brand. There were brands in 2002, when grime kicked off, that were worn by the pioneers, such as Wiley. Right now the top gunners are Stormzy, Novelist, and Section Boyz, and they're all aligned to brands. So Puma has its in with Section Boyz. They've been wearing it, and not even as influencers. You can see videos of them wearing the tracksuits from head to toe that they purchased themselves. That's real. That's going to be embedded in London cultural history. You've also got Krept and Konan, which aren't grime, per se, but they're the biggest rap artists in the UK. They've had an endorsement with Puma for two or three years. When you look back on it in 10 years, you'll see it like Tommy Hilfiger and Wu-Tang.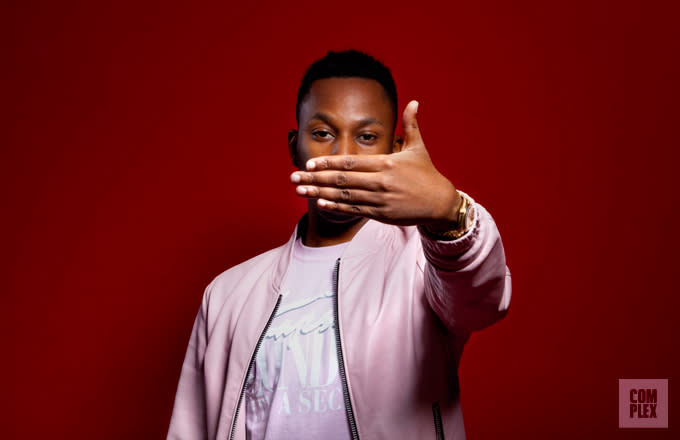 Do you create product with the hopes that it will catch on in the States?
I live back and forth from here. I've got real friends outside of the industry. I'm the "London" guy wherever I go. I don't wonder if it's going to catch on. I make something that represents us. It's our culture that we're going to export. We started to do a lot of soccer jerseys and now you see a lot of artists wearing them. I don't want to say we started a trend. I'd wear an Arsenal jersey when I was out of the UK. The sneakers come with a football jersey as well. We couldn't come through with a baseball or basketball jersey and think we were making a cultural statement for us and the brand. When I go on the Internet and see Young Thug in a soccer jersey, I say, "OK," because I'm a fan of the music. That's the way I want my brand to make an impact.

How did you choose the colorways for the sneakers?
The White Noise print came about in 2007, but we never had the manufacturing links to make it an all-over print. But now that we're making things in Italy, we have the capability to make this print. That's what I wanted our brand to be noticed for along with black with a hint of red. There were stages when you'd look at our website and all you'd see is black with a hint of red. The black with the red has always been our Trap colors. The White Noise is a catching-on thing and it represents "20/20 vision." If you have perfect vision to see through people's facades, that's called the White Noise print. The Dark Knight's crest is always black with a hint of red. So the first sneaker is for the people who supported the brand before the White Noise came out.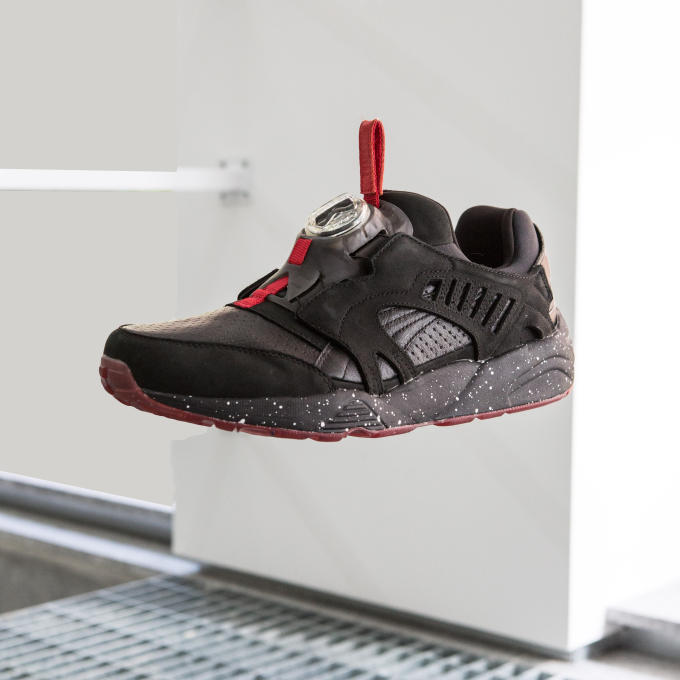 <span></span>
Is it bigger for you to have a clothing line or to have your own sneaker?
It's mad crazy. That's why I'm frustrated to not have them on my feet right now. As a creative director of a brand, I want to be able to wear my shit from head to toe for one day. I've got my own jeans, jackets, T-shirts, and my own sneakers – that I've had input on and other people fuck with – and that's a massive thing. I wish I was wearing them for six months before they came out. It's a big thing because I grew up spending all my money on sneakers. I've never queued. I've paid extra, though. I've sold, I've kept, I've not worn, I've bought two. I've really put in. I think it's time for people who have supported me for 10 years to get these, and everybody collects sneakers nowadays. They've almost become more important than apparel, because people dress from the bottom up. What I put on my feet determines what I put on the rest of my body.
You're an Arsenal supporter, and their kits are made by Puma. Is that surreal for you that you're now working with the brand?
It's a crazy coincidence that I support Arsenal, and I have a sneaker with the brand. When I put the sneakers on my feet, it's a crazy feeling. It's also not just a one-off, we're developing more than what people are going to see. It's humbling. I wouldn't call it luck, I wouldn't call it entitlement. I took my nephew to a few matches, he's an Arsenal fan. He knows more than me. If he comes to my crib, all he watches is sports. I took him there on his birthday. I gave him a couple kits and got them signed. That's definitely the perks. That's lucky.
You're not the only brand Puma's working with. What's it like to be on the same brand as people like Rihanna?
That makes it even more humbling, because they don't have to fuck with you. But they still wanted us. They're choosing the best of the best.