We've seen a ton of Michael Jordan's game-worn Air Jordan sneakers wind up on the auction block, but aside from a few exceptions, it's hard to find a pair with as rich of a back-story as the one you're about to see.
These "Bugs Bunny" — or "White/Black-True Red" if you're an O.G. head — Jordan VIIIs are particularly significant because they're actually the last pair that Michael Jordan ever wore in the legendary Chicago Stadium, which closed in 1994.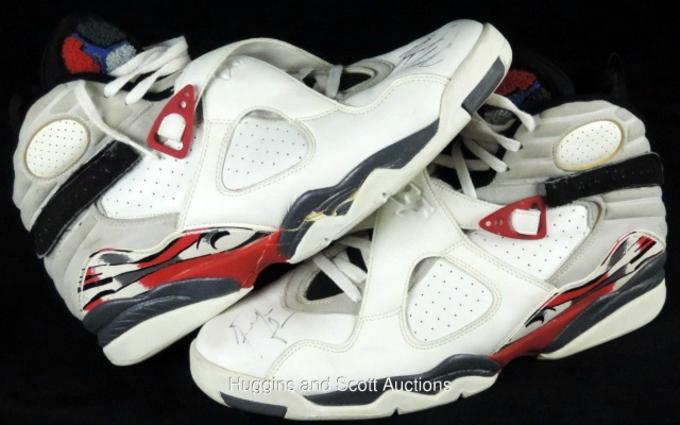 <span></span>
As the story goes, Jordan wore these during the Chicago Bulls' final regular season home game against the Detroit Pistons on April 22, 1993. The Bulls won 109-103, and M.J. went off with 36 points en route to his seventh consecutive NBA scoring title. But back to the shoes.
According to the listing, an unnamed security guard contracted by Andy Frain Services was in charge to fulfilling ticket requests for Bulls players. Time and time again, he'd ask Jordan for a pair of sneakers, only to be denied until this night in April. Jordan autographed the VIIIs and gifted them to the employee, who held on to them for 22 years before deciding to sell.
Currently, the auction sits at $2000 with six days left. Head over to Huggins & Scott Auctions now to try your luck.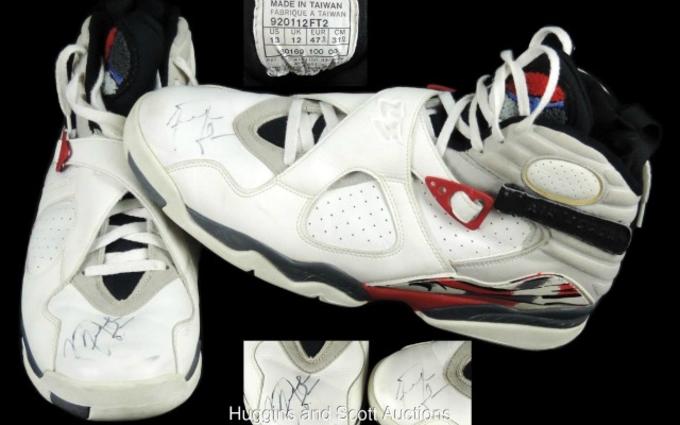 <span></span>