It's no secret that Mark Wahlberg is a massive sneakerhead. From being spotted in heat on countless occasions, to having his own custom "Wahlburger" Air Jordans and a handful of Entourage-themed sneakers, Wahlberg is nothing short of an O.G. in the culture. Still, as well-known as his passion is, we didn't realize it ran this deep.
The sneaker data specialists at Campless were recently invited to Wahlberg's house to sort through the actor's sprawling collection. In total, Wahlberg showed off 137 shoes, however only 90 of them are currently tracked by Campless. That's because much of the actor's stash includes rare PEs, samples, and one-offs, which you'll see more of below.
The 90 sneakers that Campless was able to track amounted to a total of $29,085. Meanwhile, 19 pairs of PEs and samples were appraised at a whopping $64,850 — that's an average of $3,334 per pair — while 28 older general releases added another $4,200. In all, this comes to just over $98K, which Campless estimates would jump to $100,000 if it included sneakers that Wahlberg didn't have on hand that day.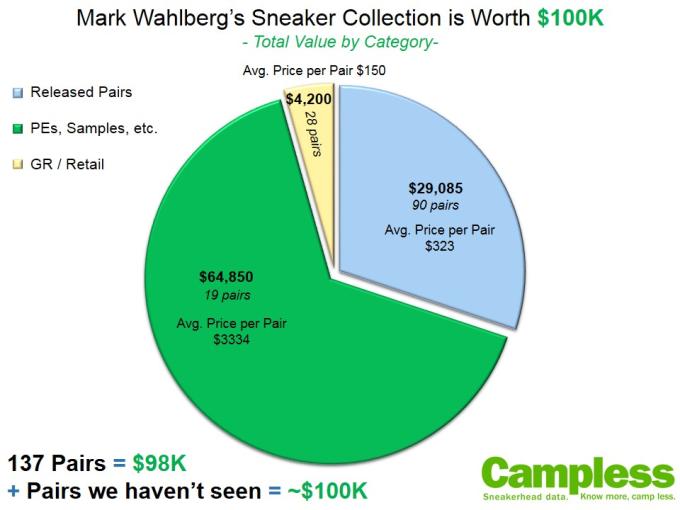 As impressive as the numbers are, that's not even the best part. Wahlberg's insane sample collection includes pairs like the Eminem x Carhartt x Air Jordan IV, "Green Suede" Jordan CP3.IXs, and of course, a ton of "Entourage" PEs. But what really caught our eye was these supposed one-of-one Air Jordan IIIs with a red lenticular elephant print reminiscent of Drake's personal pair.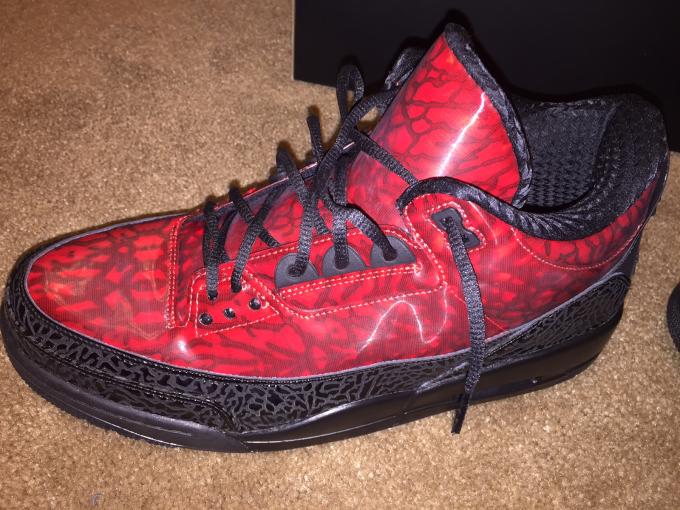 Crazy, right? To read the full analysis and check out some of Wahlberg's other rarities, head over to Campless now.