As you know, there was no U.S. in store release for this morning's Supreme x Air Jordan V drop. Instead, the action went down online, leaving many sneakerheads with empty carts and even emptier dreams. Meanwhile, in Tokyo and London, the release did take place in store, and people came out in droves to get their hands on one of the year's best releases. Just how crazy did it get? Scroll down for the full recap.
As you'll see, it took barricades, ropes, and security officers to contain the crowds, but for the most part, it seems like these in-store releases went off without a hitch. Check out the Tokyo crowd below courtesy of Hypebeast.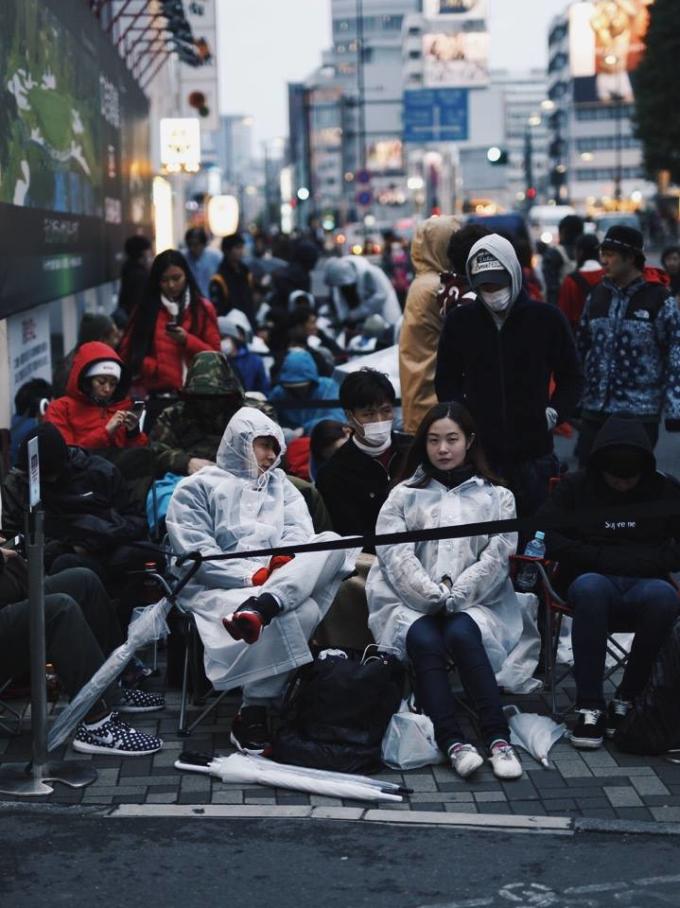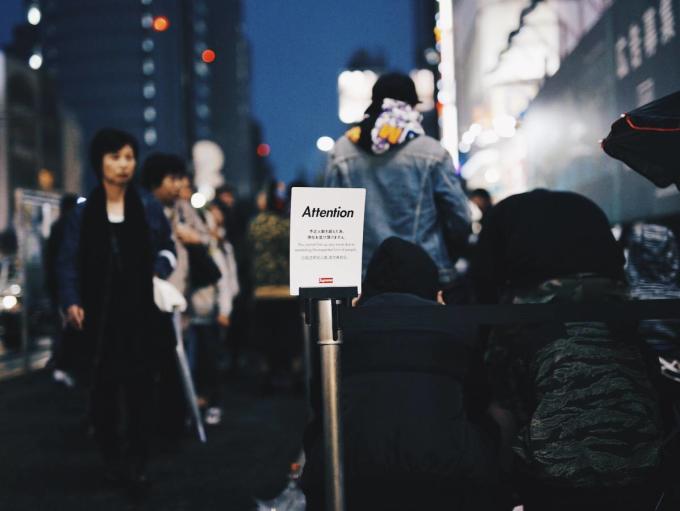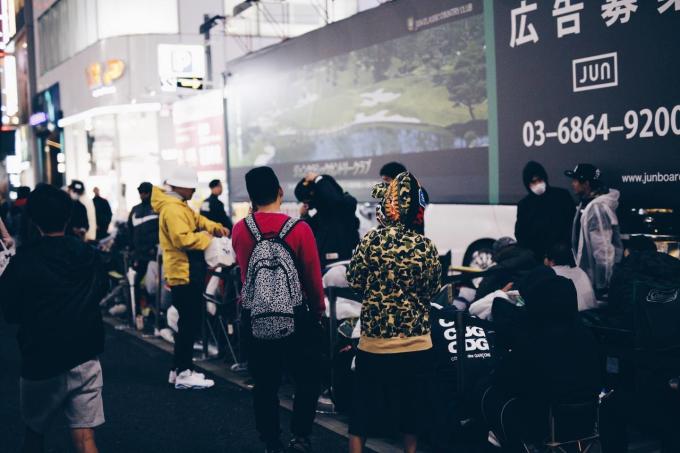 And here's the London madness as shared by @thewordonthefeet.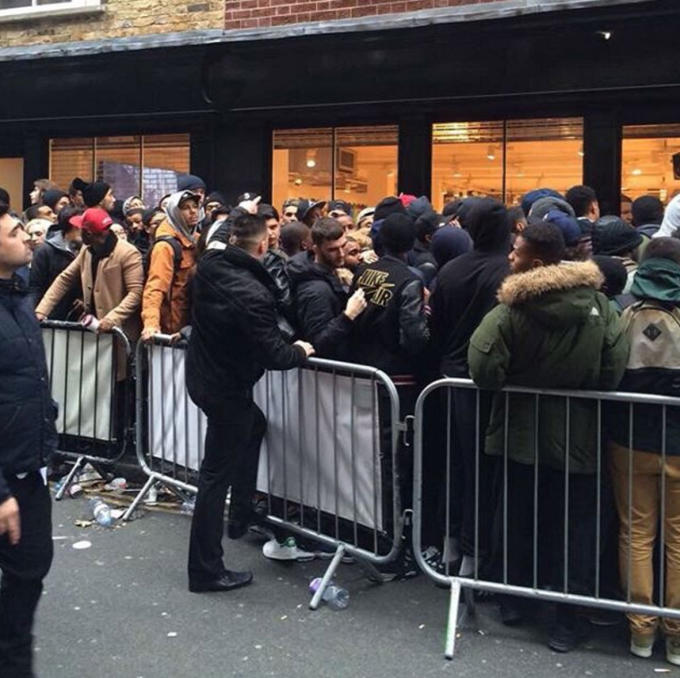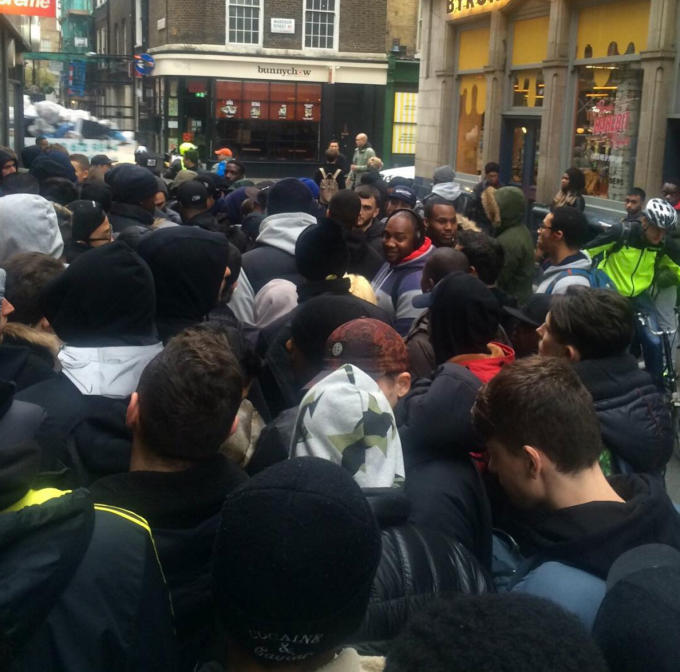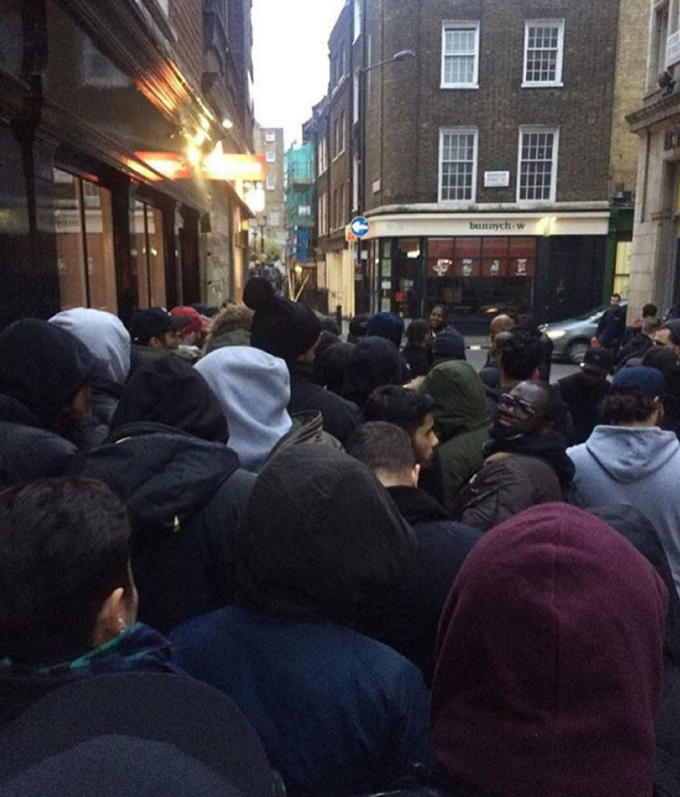 If only U.S. 'heads could learn a thing or two from these camp outs. Meh, who are we kidding.