It was all good just a few months ago, but it looks like Snoop Dogg and adidas might be on the outs. After being named the brand's Director of Football Development in May and then taking on the title of Director of Football Recruiting last August, a recent Instagram post from Snoop reveals that there's trouble brewing in paradise.
In the post, which has since been deleted but is pictured below, Snoop said that "adidas keep [sic] playing games with me and my football league time to make a boss move." Apparently, he's getting some consultation from none other than Deion Sanders, who Snoop says is encouraging him to jump to Under Armour.
Snoop doesn't elaborate, but from the sounds of things, he thinks adidas isn't giving him the leeway he needs to flourish in the new position. We'll let you know as we hear more.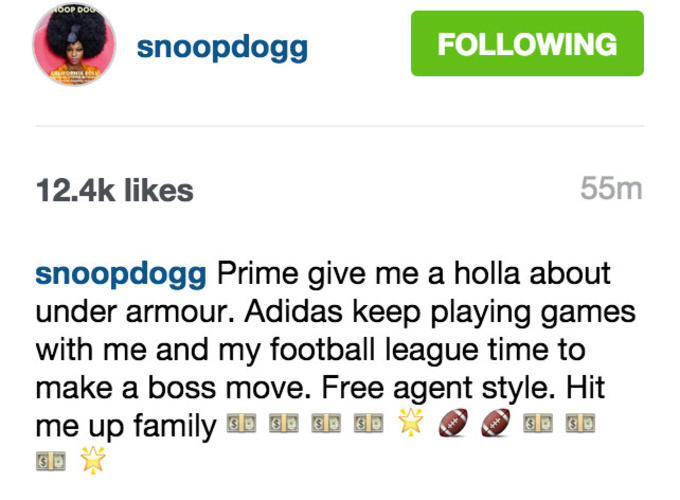 <span></span>