Few sneaker companies still domestically manufacture their products, but Diadora has reemerged lately and gained attention from its Italian-made running shoes. These projects have gained notoriety largely thanks to collaborations, which first took place on the n.9000 model and now the v.7000. The only partner to work on both silhouettes is Berlin's Solebox, and the shop has arguably made the best designs on both sneakers.
Solebox's latest work is on the v.7000, which takes its inspiration from co-founder Hikmet Sugoer's love of an Italian pop singer from the '80s, drawing him to label the sneaker the "Azzurro." To pay homage to where the black, white, blue, and yellow shoe came from, Solebox created a hilariously entertaining song and music video to accompany the release.

The "Azzurro" v.7000s will release on November 7, but we received the opportunity to talk to Sugoer about his shoes in the meantime. 
So what's really behind this shoe?
I'm doing a music video for the shoe. It's a little bit stupid, but it's funny. The shoe is inspired by a singer. He's something like the Italian Eddie Murphy. He's a hero for many people in the '70s and '80s in Europe. The sneaker's colors are based off the cover of one of his singles.​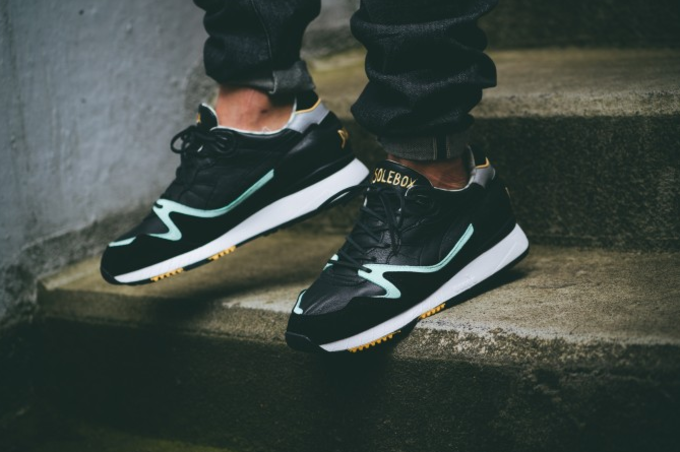 How has the response been?
The response has been amazing. Seems they like my work on the v.7000. But people like my shoe. They're asking, though, "Why the font on the shoe?" It's all part of the inspirational source.​

Was it hard for Diadora to do that?
Diadora is good with taking their time to get things right. ​Originally my shoe was planned to come out in July, but things got pushed back and the release date is now on November 7.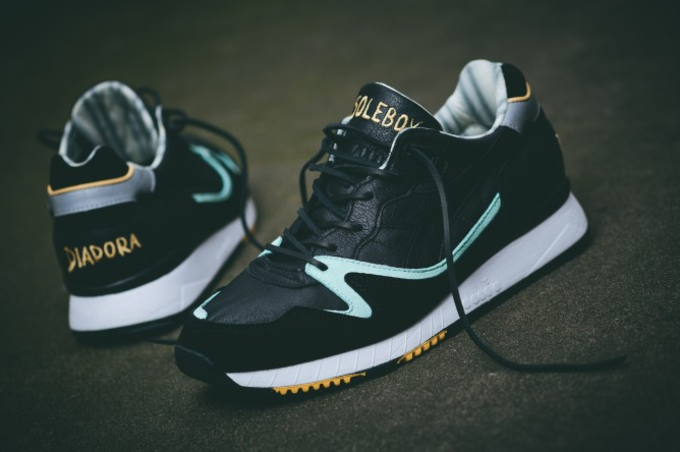 Do you prefer to work with less-popular brands at the time?
I did a Gel-Lyte III in 2008, long time before the hype. Proper did a GT-II, which brought my interest to Which. I did my first collab with New Balance in 2005, and I did my first Saucony before most of the collab partners. I've rarely done something that was easy. When I started with New Balance, it was not so popular with sneakerheads like it is today. When I started with Saucony, same story. When I started with Diadora, it was a newcomer in the sneaker scene. If you do it right, it's your own success. It's not because of the silhouette or the brand.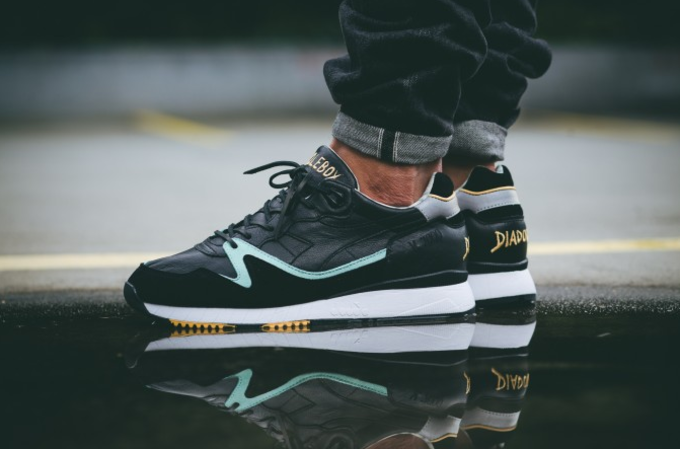 Is that your goal every time you do a collaboration?
For me it's really important to have a challenge than to have easy money. It was never my aim to make money with shoes. It was always my goal to turn my passion into my profession, like a musician or an artist. I love to read the comments and feedback, but if someone says something bad, I take it like a man and cry [laughs]. But if my wife likes it, my kids like it, and I like it, that's all that matters.​

When you go on Instagram, you still see a lot of people wearing your sneakers that came out eight, nine years ago. Is this crazy for you?
They care about the shoes. It's funny, because I made my dream come real. I'm not so popular, like other people in the U.S. But it's not important to be famous. If you travel to Paris, London, or the U.S. and you see someone wearing your shoes, it's amazing and worth all the hard work.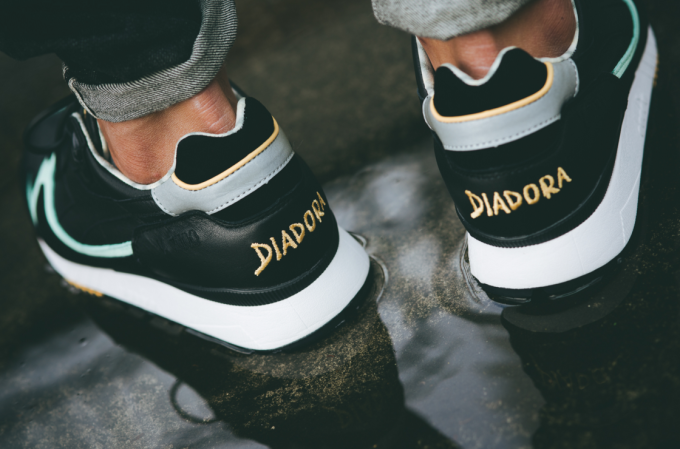 Do you have anything special planned for your release of the "Azzurro"?
​I made a song for the shoes, and I'm going to put the single in the packaging.