We can't all be artisan shoemakers, but e-commerce fashion retailer Farfetch is giving sneakerheads the chance to flex their design chops like never before.
Earlier this week, in partnership with London-based brand Swear, the site launched a brand new customization program known as Myswear. It's essentially the NIKEiD — or miadidas, whichever you prefer — of luxury footwear. The platform boasts 16 silhouettes and over 80 different material and color pairings, opening up nearly endless possibilities for those who prefer the finer things in life.
It should be noted that these sneakers are truly premium, which means they aren't going to come cheap. The least expensive base designs start at $390, with the highest priced pair beginning at $890 and increasing from there depending on your choice of materials.
Speaking of materials, there's a ton to choose from here including staples like Nappa leather and suede along with exotics like ostrich, python, and crocodile. The silhouettes are strong, too, with designs that pay homage the likes of Giuseppe Zanotti and Common Projects.
Well, what are you waiting for? Check out a couple of our ideas below and then head over to Myswear now to get cracking on your own. Just be sure to double-check your bank account before hitting that "checkout" button.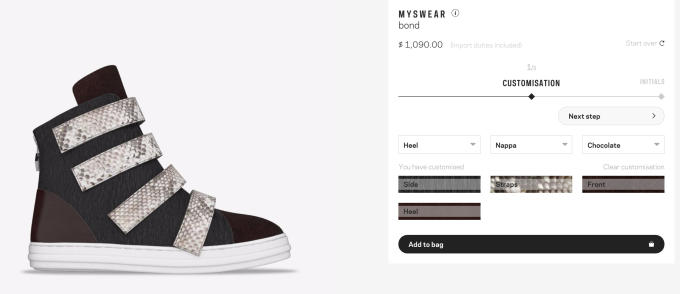 <span></span>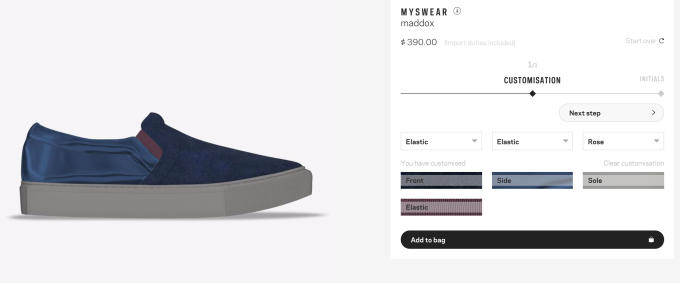 <span></span>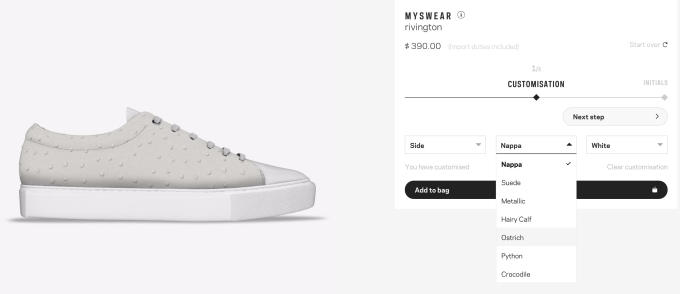 <span></span>