Along with re-releasing the iconic 1979 Aztec OG, Reebok have also dropped a short film telling the story behind the sneaker and its continued relevance. In the film, Joe Foster, one of Reebok's founders, revisits the factory in Bury where the original sneaker took shape. For him, the release of the Aztec OG was a game-changing moment in the brand's history, the point in time that Reebok stopped being an athletics company in the North of England and became the international sneaker powerhouse it is today.
While the story of the Aztec's heritage and impact are told by Foster, it's modern-day importance is laid bare by Morgan Weekes of, Crepe City fame. For him, the original Aztec has become something of a holy grail over the past 35 years, so was happy that now it's been brought back, it's been done right. The sneakers have stayed true to their origins and are an almost exact remake of the classic '79 release. They're made with a stitch-for-stitch remodeling, the same materials and techniques and, obviously, the same classic blue, yellow and red colourway as the original Aztec OGs. All of this is what Weekes says makes the new Aztec's something to "put in the collection, to love, to look after". 
The Reebok Classic Aztec OG is available now, but with only 1,895 pairs going on sale, you need to cop yours quickly.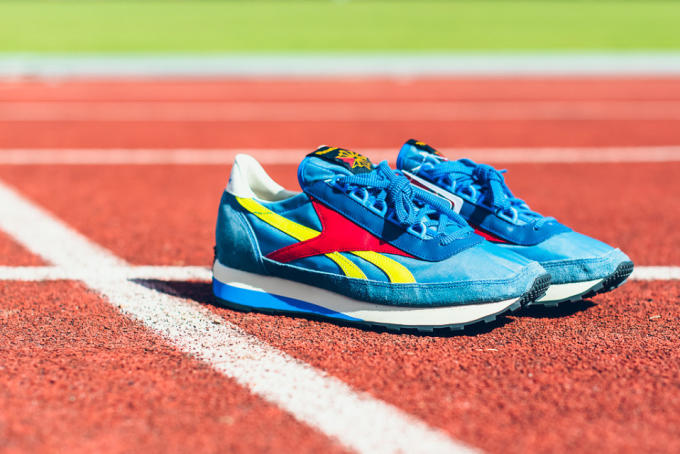 <span></span>