Barneys has been one of the most under-the-radar spots to cop exclusive sneakers in recent years, and its latest collaboration with Vans sees the classic checkered Slip-On revamped with luxurious materials.
As part of Barneys' ongoing "BNY Sole Series" collection, which launched in July with an adidas Stan Smith and will span a total of eight styles over the course of six months, the project is all about pushing the store's luxury aesthetic while cementing its status as a premium footwear destination for sneakerheads.
And make no mistake, these Slip-Ons are premium.​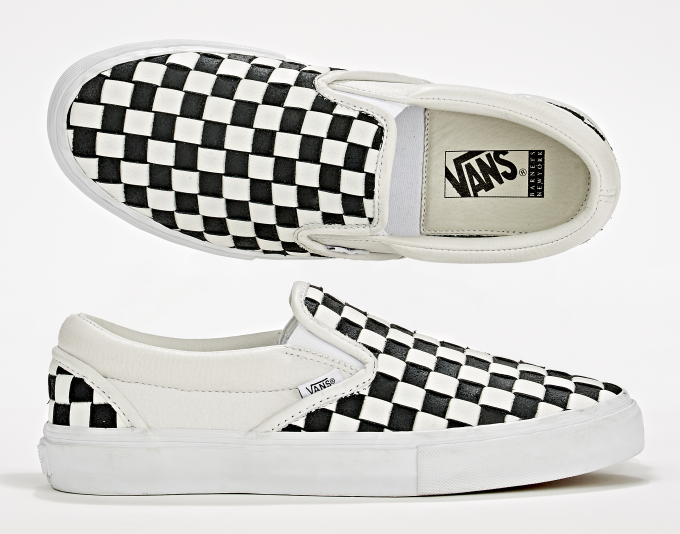 "We were cleaning out our sample closet last spring and found this cool material an old sneaker was made out of—a thin grain leather on one side, suede on the other. We sent it to Vans to see if they could develop it into a fabric that could be cut and woven and used for a slip-on sneaker," said Chris Pepe, Barneys' senior buyer of men's footwear. "We did several rounds of samples trying to get the texture, thickness, and color right."
And just because it's a collaboration doesn't mean that both brands can't retain its DNA; each colorway is significant to both Vans and Barneys. "We chose the standard black and white, because it's iconic Vans, and then a black and navy version, because that's a very 'Barneys' colorway," Pepe explained. The Barneys "Sole Series" x Vans Slip-On collection will be available both in-store and online Thursday, August 20 at a retail price of $165.