When adidas' ZX Flux came on the scene it disrupted the Nike Roshe Run's run as the go-to inexpensive runner. But when the mi ZX FLUX app debuted, it was a whole new game. Suddenly consumers could print true-to-life imagery on their sneakers, creating infinite designs and prints making for the ultimate custom experience. Users put everything on their sneakers making for a gluttony of colors and patterns. But leave it to adidas to flip the script entirely.
The latest adidas ZX Flux plays on the insanity that the brand unleashed with their app by presenting an entirely white rip stop upper and moving all of the interest to the midsoles. A rainbow of red, green, yellow, blue, and black skate through the midsole and lining, making for some subtly placed color volume.
Check for these to start popping up at retailers. They're at Sneaker Politics now for $90.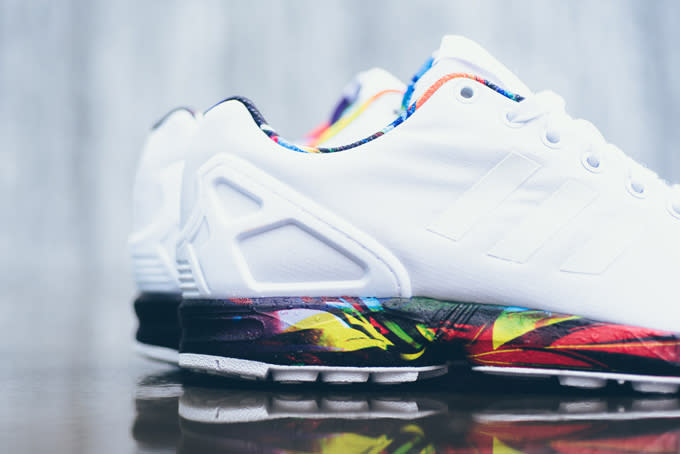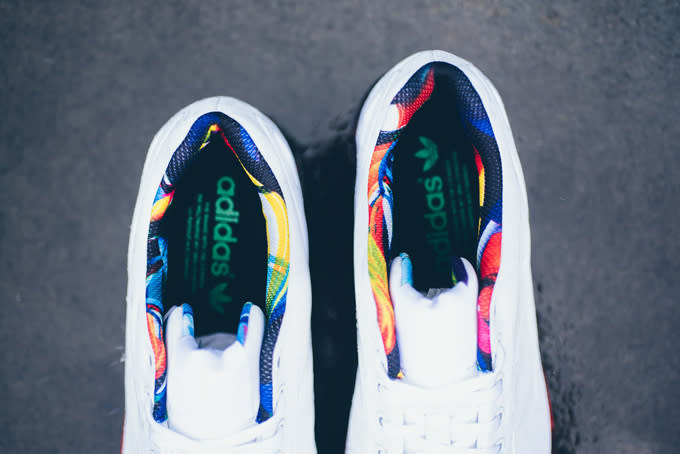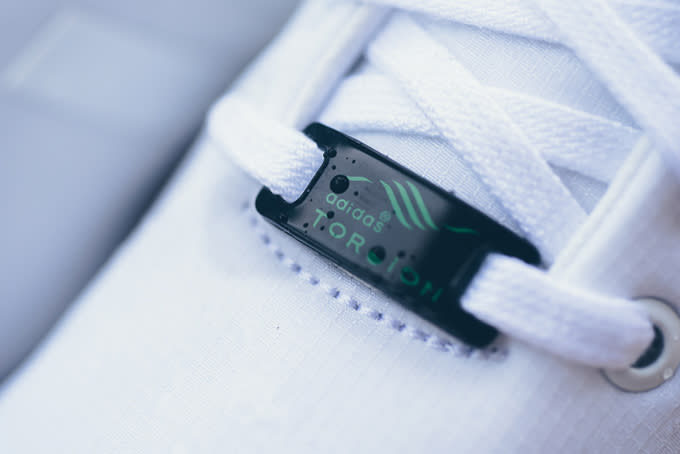 [via Sneaker Politics]