Last week, New Balance shared its agitation with President Obama choosing to Nike World Headquarters as the venue on his speech on free trade. This week, New Balance's annoyance might be targeted directly at Jordan Brand as it appears MJ and company have lured away one of NB's marquee athletes.
 
In yesterday's game against the Kansas City Royals, the Detroit Tigers' Miguel Cabrera rocked a special pair of Air Jordan VII Cleats to commemorate Mother's Day. Cabrera signed a deal with New Balance in 2012. Was this Miggy's non-verbal way of announcing his defection to JB? Considering Cabrera is one of baseball's true superstars, his move to JB would be a major coup and would add another big time name to an already star-studded brand roster.

While we don't know specifically what's going with Miggs and JB, we do know is those VIIs that he wore are real head turners. Closer inspection shows they might be a custom pair of the Air Jordan VII 'Oreo' cleats. Whatever the case, baseball fans will have their eyes fixed on Cabrera's feet.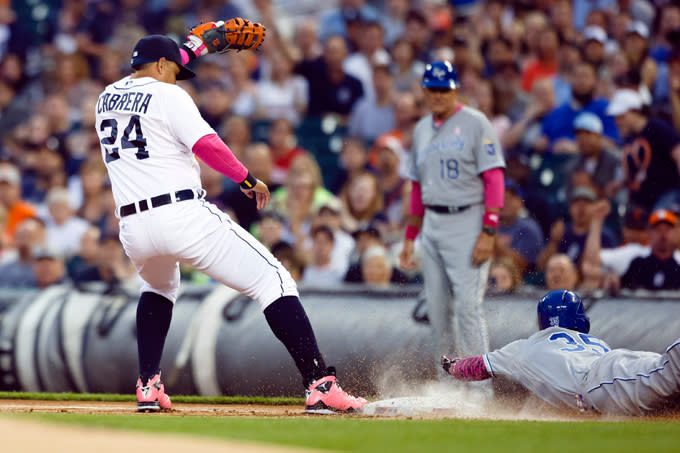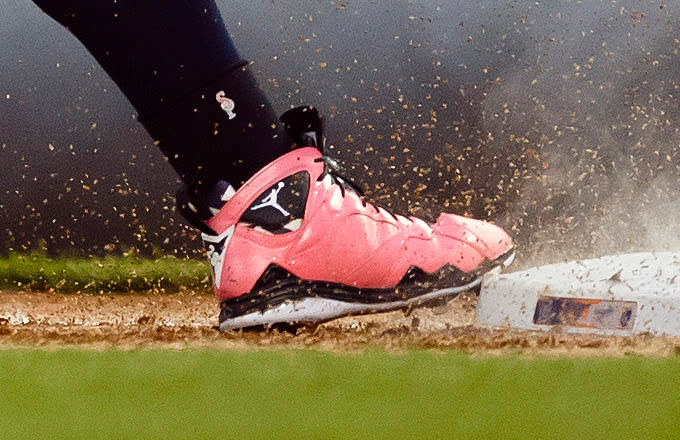 [via USA Today Sports]