The 2013-2014 NBA season was a magical season for Kevin Durant. The 2014-2015 one? Not so much.

The OKC's star forward missed almost the entire season due to complications with his surgically repaired foot, which he injured during the preseason. Because of the injury, KD barely had a chance to rock his KD7s, instead choosing to wear the KD VIs from the year before because of the custom orthotics that made the shoe more comfortable to play in. But the past is the past, and today we get a first look at his latest signature model, the Nike KD 8.

The colorway featured here is done up in red, which features what looks like a Flyknit upper, complemented with a sleek, streamlined midsole unit. The outsole has design similarities to the Kobe X outsole but with features a more aggressive design. Could these be fake? We can't be certain, but if you look at all the images as a whole along with the corresponding images of the new KD8 packaging, these appear to be the real deal. Additionally, although not confirmed, IG user Snkr_Base states that the new KDs will drop sometime in July.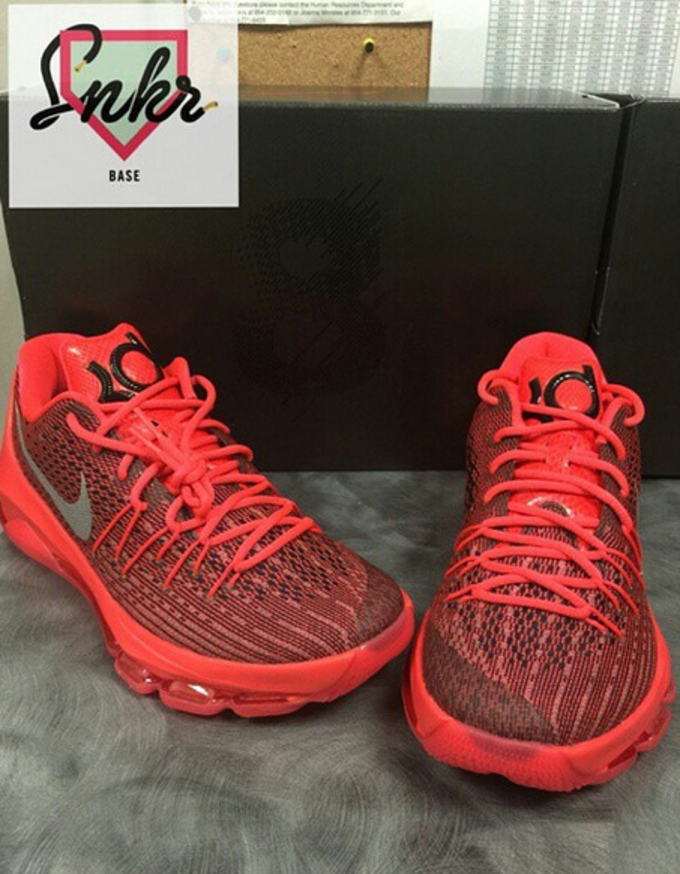 [via snkr_base's Instagram]