It's been years in the making, and now the Manny Pacquiao vs. Floyd Mayweather Jr. fight will finally go down on May 2. Understandably, Manny is still having a hard time believing that it's actually been confirmed. 
In a new spot with Foot Locker, Pac Man pokes fun at the arduous process of scheduling the "Fight of the Century" bout. After getting excited prematurely in a clip from November 2014, Pacquiao is thrilled to learn that it really is happening, and proceeds to bust out some rapid shadowboxing in a pair of Nike Kobe X Elites in the "Team" colorway. 
Manny's no stranger to the Swoosh, and has been rocking Kobes for years, but it looks like he's found the pair that will take him to battle this May.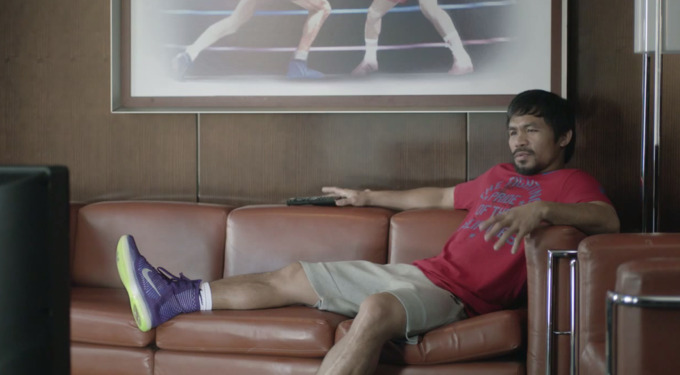 <span></span>
[via YouTube]