Rocking "Gold" sneakers takes a certain confidence level. People can't help but be drawn to the shine emitting from your kicks. And while it's become more common to see 'heads rocking gold joints, no gold sneaker equals the level of gaudiness of Jeremy Scott's latest adidas Originals JS Wings 3.0 release.

In fact, the shoe is so gaudy and ignorant that you might actually want a pair. I know I do. If stunting is your thing, I don't know of any shoe that you can stunt harder or louder in than these Scotts.
Sure, you can go the luxury route and sticker shock the shit out of people, but I doubt that shoe's design will draw as much attention as the aggressively designed wings on these joints. If you're courageous enough to cop, make your way to adidas and grab a pair for $250.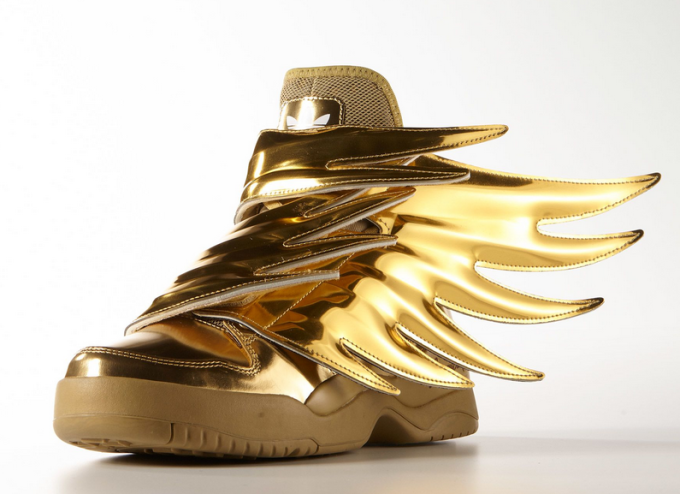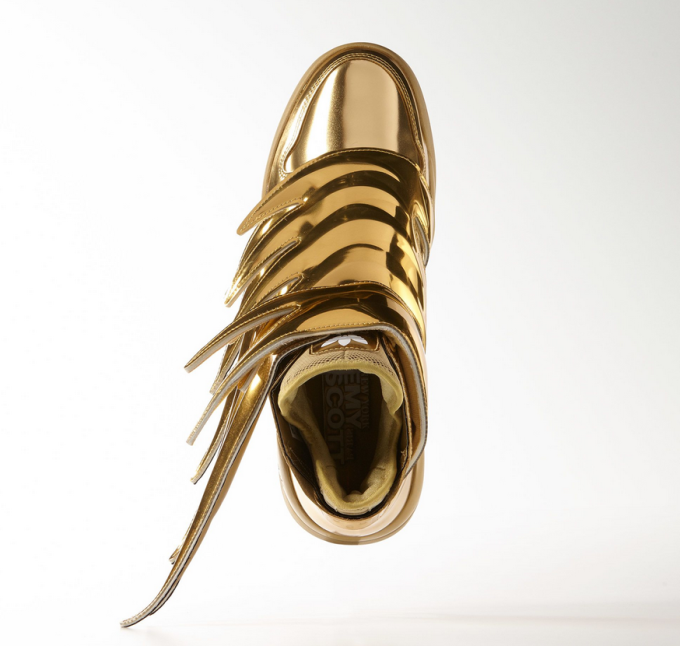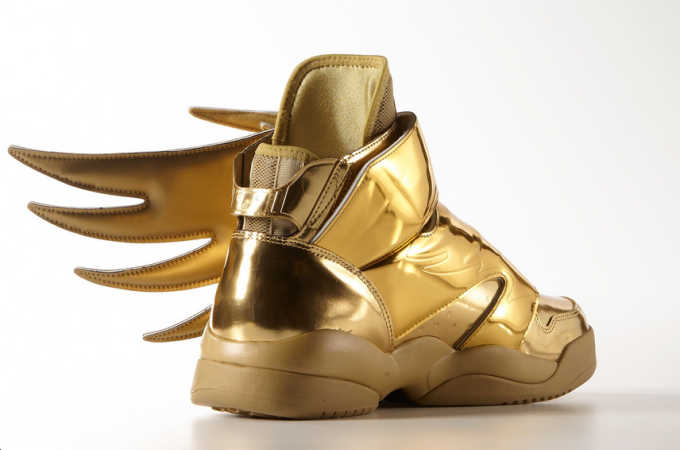 [via adidas]