The average sneakerhead doesn't know anything about quality. But Jordan Geller is far from your average sneakerhead.
Founder of the Guiness World Record-holding ShoeZeum for the largest collection of sneakers, Geller is an O.G. that knows his kicks inside and out, literally. So when he purchased two Air Jordan IV retros that didn't quite live up to expectations and failed his quality check, he did what any other sneakerhead would do: Post a review on YouTube.
With his "Legend Blue" and "Oreo" IVs side by side, Geller points out glue stains, creases, and blatant imperfections on the tumbled leather upper. He even goes so far as to call his pairs B-grades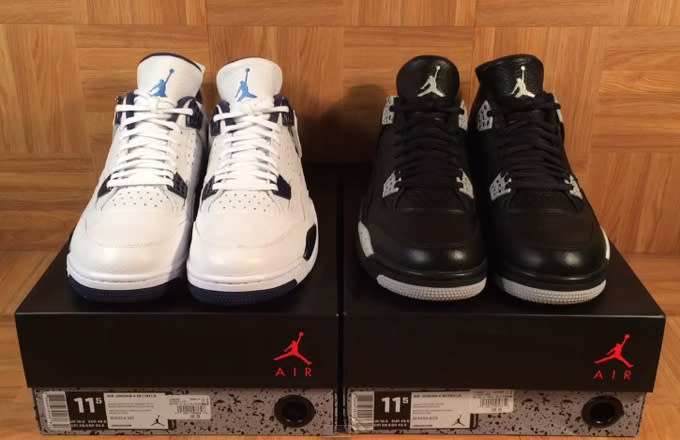 These problems aren't anything new and sneakerheads have voiced their opinion on similar quality issues in the past, but this year was supposed to be different. Jordan Brand's new approach to reissue sneakers back to their O.G. state is currently underway, meaning more premium materials and greater attention to details. It's the brand's new "remastered" initiative, and it's one that even led to an increase in retail prices this year. Gellar paid $190 each for the IVs.
"I would say that Nike probably spends less than a dollar to step up the premium leather and they're charging us way more," Gellar says in his sneaker review. "I really think the quality control really needs to be stepped up in the factories."
It's still early in the year, so Gellar could get his wish of improved quality later in the year. And while his IVs didn't live up to his expectations, he does acknowledge Jordan Brand's efforts. "I'm glad they're at least focusing on this, but I think they need to execute better."
[via ShoeZeum]