While you wait for the weekend, Michael Jordan's already living it up like the billionaire that he is.
Earlier today, MJ was spotted on the greens—with a cigar, obviously—wearing Air Jordan VI Low golf shoes. There's been no shortage of rumors surrounding the possible release of a low-profile Air Jordan VI this year, and to see MJ with a pair—albeit cleats—just further adds to all the speculation.
Could Jordan Brand pro golfer Keegan Bradley be up next to rock a pair? We'll have to wait to find out, but in the meantime, do your thing, Mike.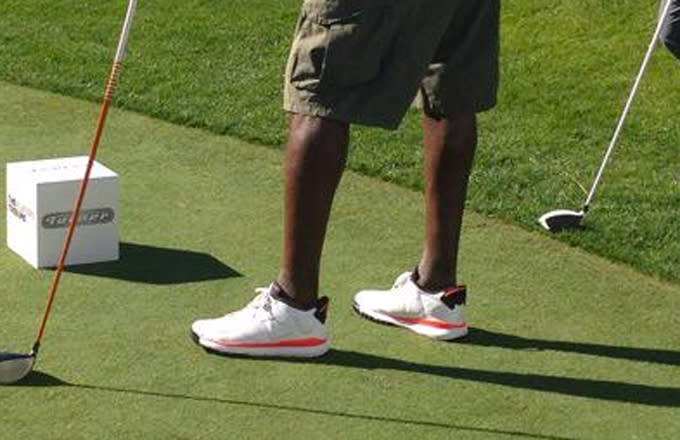 [via Ben Lyons]