Even though a photoshopped black adidas Yeezy Boost has already been circulating the Internet, Kanye West did confirm the existence of a black colorway and even said it would be available soon, during an interview last month on The Breakfast Club.
But instead of waiting for an official release, a sneakerhead took it upon himself to make a custom black pair using the debut "Light Brown" Yeezy Boost as the base. The sneaker was dyed black by Instagram user d_preme and shared out to the world last night by celebrity jeweler Ben Baller.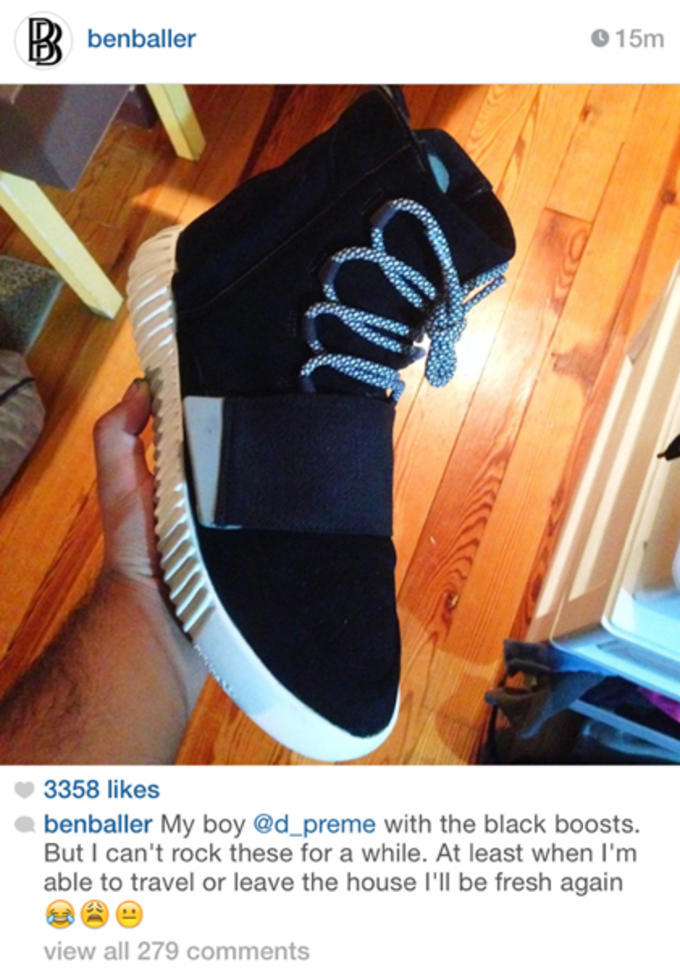 His Instagram immediately lit up with comments from people questioning the authenticity of the pair. After posting, Ben edited the caption (which has since been edited several more times) to clarify that the sneakers were actually customs dyed black.
Despite the O.G. sneakerhead's efforts to clear the air, Instagram users still felt the need to call him out, including Kim Kardashian, who happens to be personal friends with the celebrity jeweler. Interestingly enough, despite Kanye acknowledging that a black colorway does exist, Kim shot it down, saying the Yeezys don't come in black.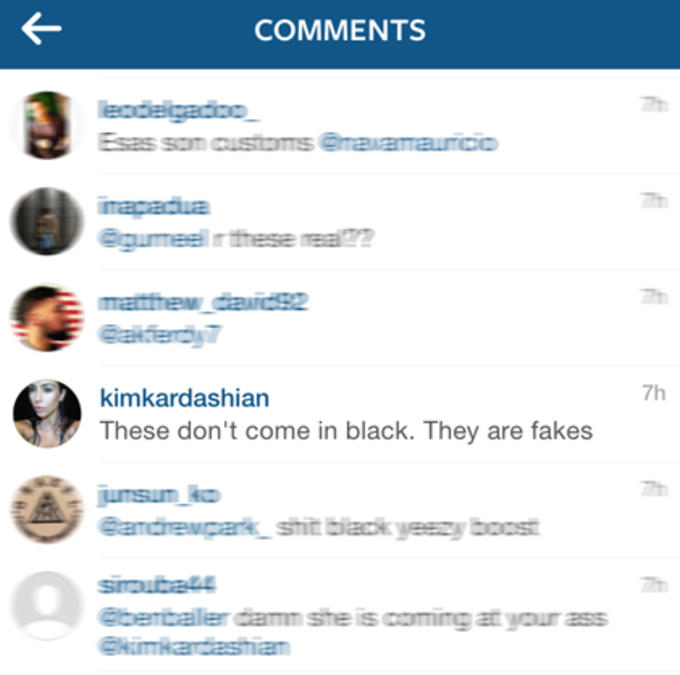 Ben cleared it up with Kim, and even spit that ether to some dude who obviously didn't bother reading the edited caption.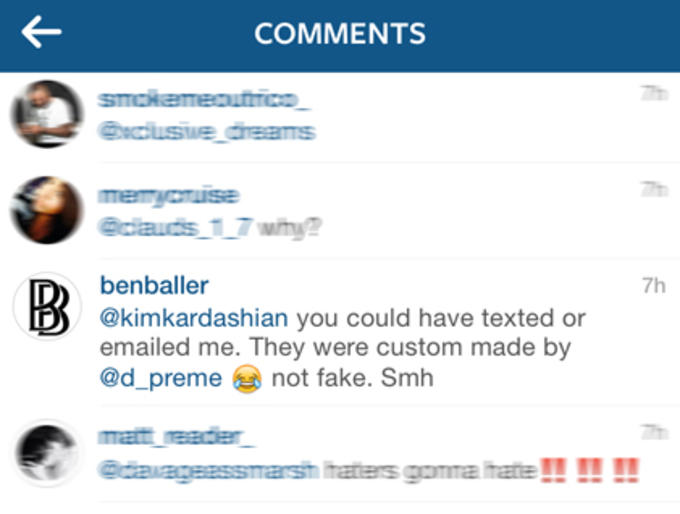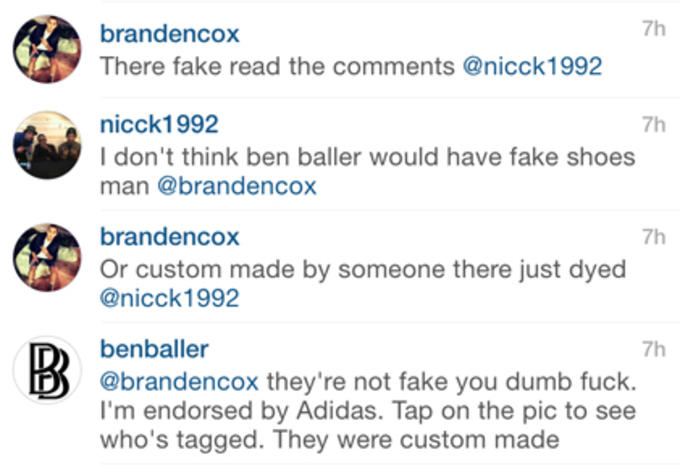 Ben's an O.G. 'head who's respected in sneaker culture, so the idea that he would even mess with fakes is just silly, SMH.
[via Ben Baller]