Extra Butter always comes correct with its collaborations. From the storyline to the presentation and overall execution, the New York-based shop's projects always push the limits of creativity. For its upcoming work with Reebok, Extra Butter took a very literal approach to incorporating the theme of the sneakers into its launch.
Since the "Street Meat" Reebok Ventilator is inspired by NYC's street food culture, specifically the halal plates from The Halal Guys, Extra Butter went ahead and created its own pop-up food cart. The team went around NYC and surprised customers with free sneakers and t-shirts instead of food. Like we said, Extra Butter ALWAYS comes correct.
Look out for the sneakers to launch in-store through Extra Butter's two NYC locations as well as online this weekend.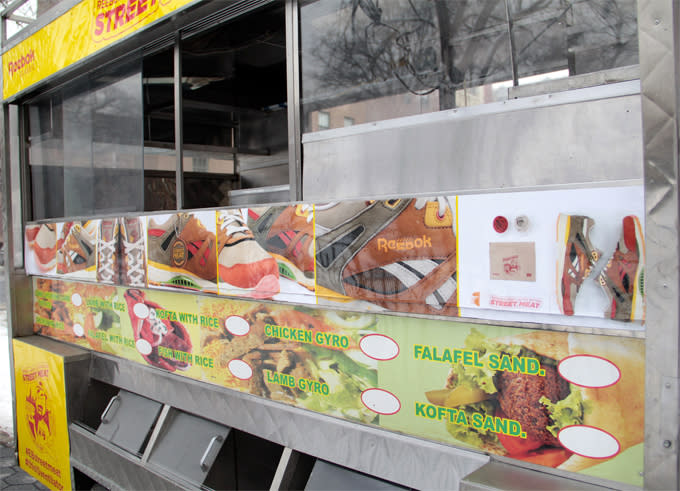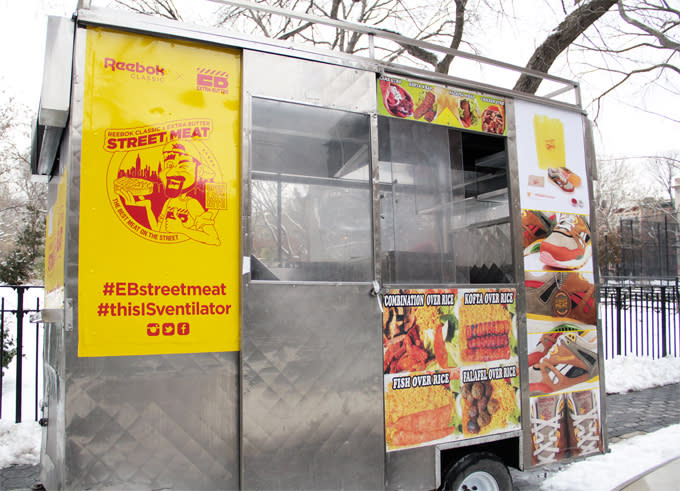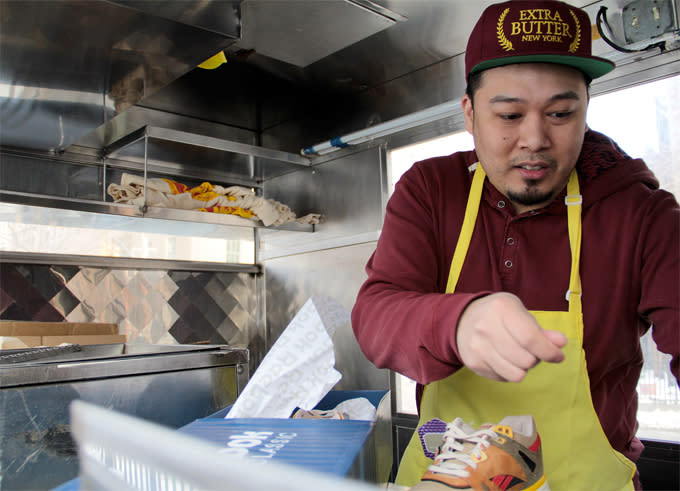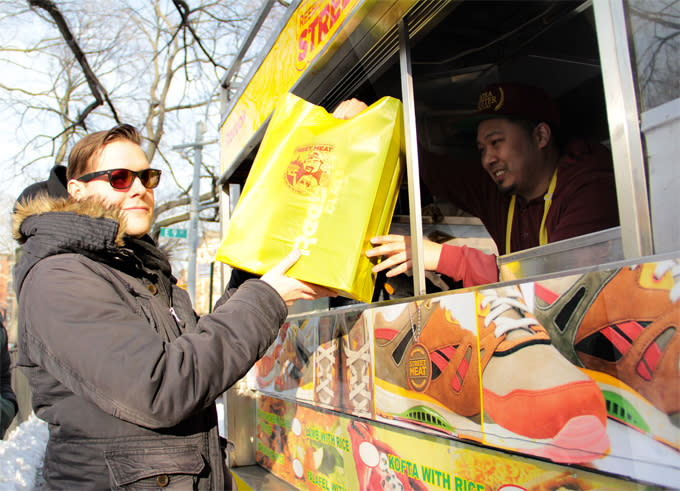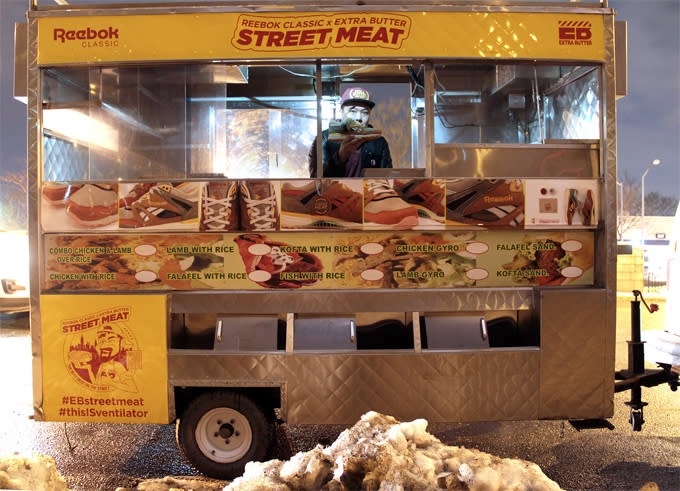 [via Extra Butter]