Last month, we got word from an undisclosed sneaker retailer that Nike would be dropping a pair of all-red Dunk Highs later this year. This wasn't just any other monochromatic sneaker done up in the fiery colorway, though. The sneaker took a very direct approach, clearly taking elements from Kanye West's "Red October" Yeezy IIs. And if there was ever a perfect time to apply the "Red October" nickname, which is thrown around a lot in sneaker culture—probably to a detriment—this was it.
But how does the "Red Dunktober" really compare to the Yeezys?
Newly leaked photos from Long7 put the two sneakers side by side, and the details are nearly identical. From the shade of red to the suede toe wrap, mesh panels, and even the raised geometric spikes, the resemblance between the two sneakers is striking.
If you missed out on the Yeezys when they randomly just dropped last year, this might be the closest you'll come to owning a pair of "Red Octobers." For 'Ye Stans and resellers, we're sure they don't mind one bit.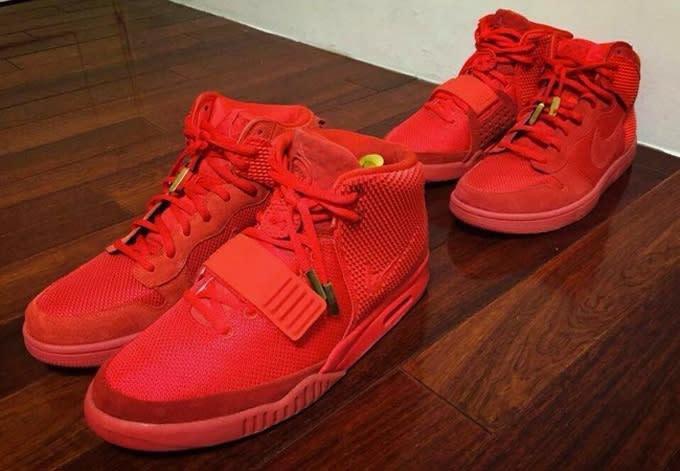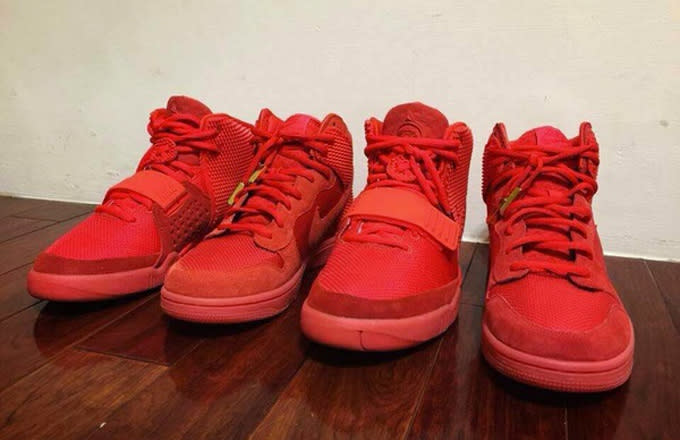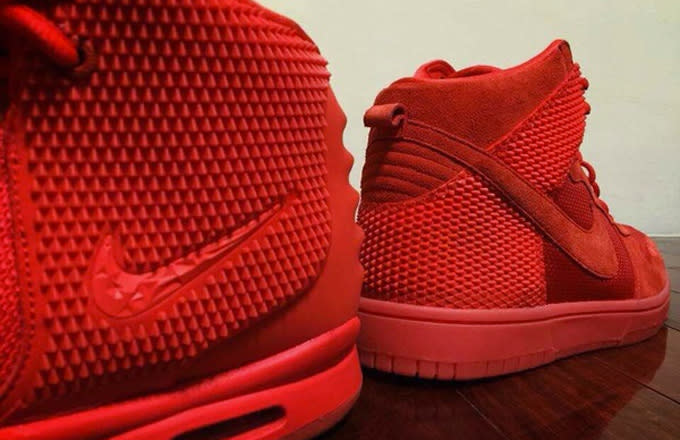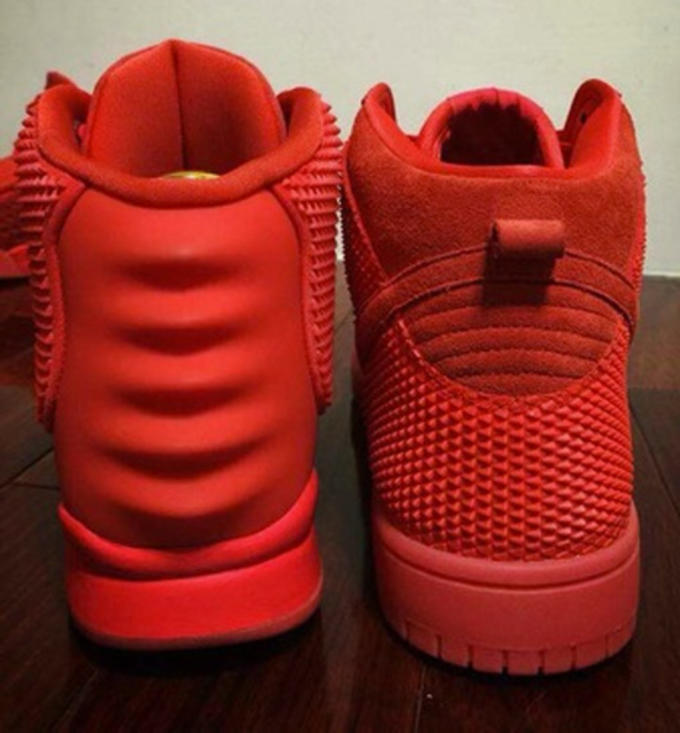 [via Long7]