As you know by now, news came down earlier this week that LeBron James would be sidelined for two weeks while the superstar deals with an injured left knee and lower back. With the King out for a considerable amount of time, someone has to keep the LeBron 12 strong in James' absence. That's where the Phoenix Suns come in.
If you haven't been paying attention, there's been some serious  sneaker heat out in the desert this season. Between P.J. Tucker, Eric Bledsoe and the Morris brothers, the Suns have been well represented in sneaker circles. However, take a closer look at their on-court sneaker selections and you'll notice that the Suns love their LeBron sneakers. In the past week alone, Bledsoe and Marcus Morris teamed up to wear four different LeBron 12 colorways, a LeBron 9 and a LeBron 3. Making the trend a little more eerie is Tucker's recent affinity for the Nike Kyrie 1, who, of course, is LeBron's teammate both in Cleveland and on Nike's signature roster.  Are the Suns becoming the Cavs South?
Besides the fact that LeBron has some pretty dope sneakers, this may all stem from LeBron's close friend Eric Bledsoe, whom the King has called his little brother in the past. You may remember seeing Bledsoe train with LeBron this past summer, while the King also rallied for him to get paid. In turn, Bledsoe has been an avid on court supporter of both LeBron's signature and Zoom Soldier sneaker lines. So if you were worried that you weren't going to see enough of the LeBron 12 in action over these next two weeks, just tune into a Phoenix Suns game where someone on the roster will be wearing a LeBron sneaker in all likelihood.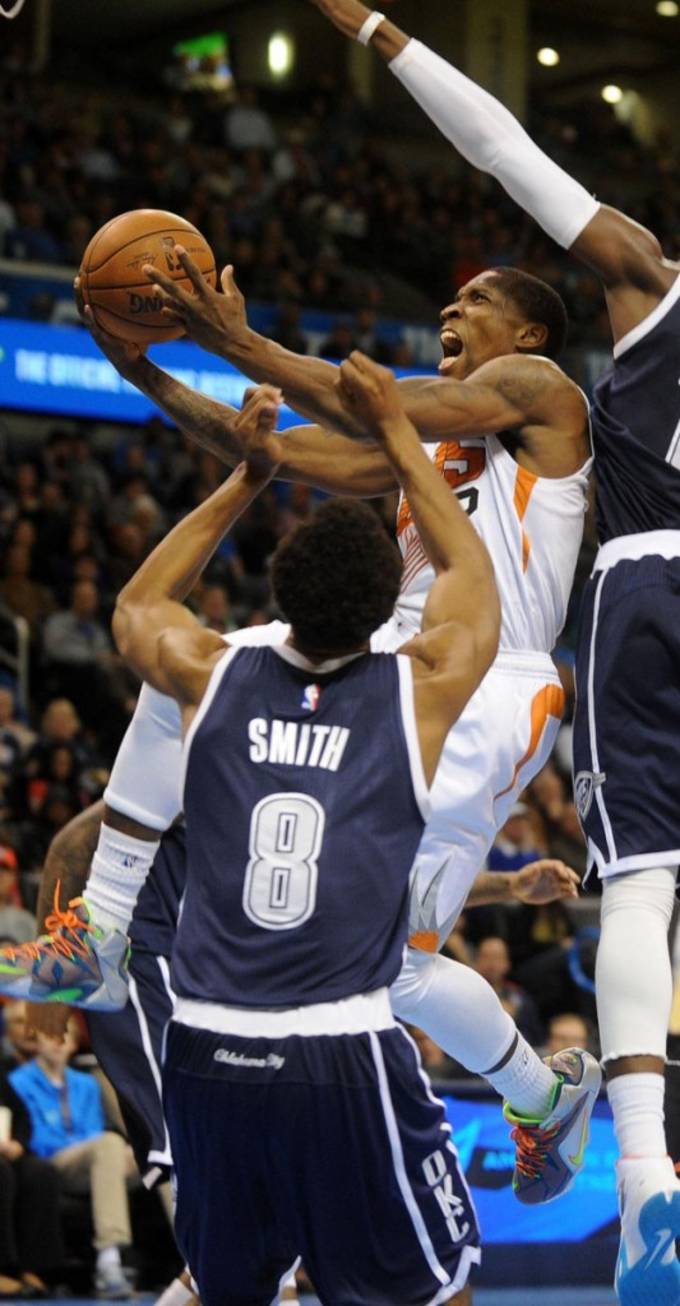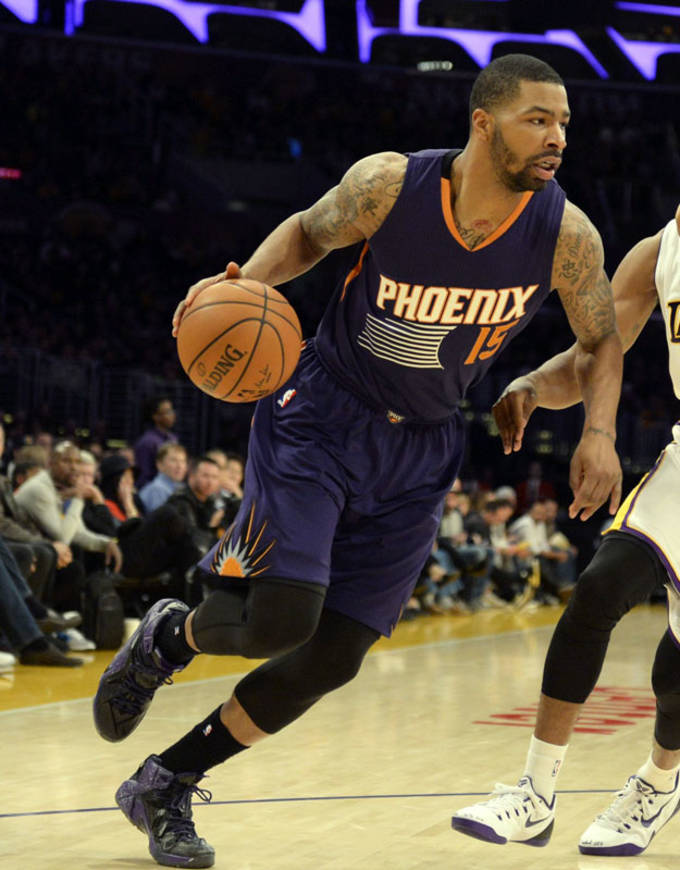 RELATED: LeBron's Song of Ice and Fire
RELATED: 10 Performance Shoes We're Looking Forward to This January