Technology continues to dominate the fitness world going in to 2015, with all the latest and greatest wearables and gadgets on display at the CES convention in Las Vegas. Today, Under Armour joined in the fun at CES by debuting their newest fitness app, UA Record, which gives users the ability to take control and live a healthier and more active lifestyle.
Based on your individual's personal health data, UA Record will provide a personalized plan of instruction, information, and motivation to help you reach your fitness goals. The open platform displays your daily activity on the app's dashboard, and allows you to track and log workouts while syncing them to other devices and app's you may already own such as Jawbone, Misfit, Withings, Garmin, select HTC devices and more. UA Record will also feature a community of friends which you can share workouts with, and challenge others to reach their goals with specialized workouts.
Under Armour is also putting their new ambassadors to work with UA Record, as the app will feature tips on nutrition, training and injury prevention from leading health and fitness experts such including Misty Copeland, Gisele Bündchen, and trainer Natalie Uhling.
The UA Record app is currently available for free at the iTunes and Google Play store, and will have frequent updates throughout the year to help improve functionality. Free workout tips from Gisele? Sounds like a winner to us.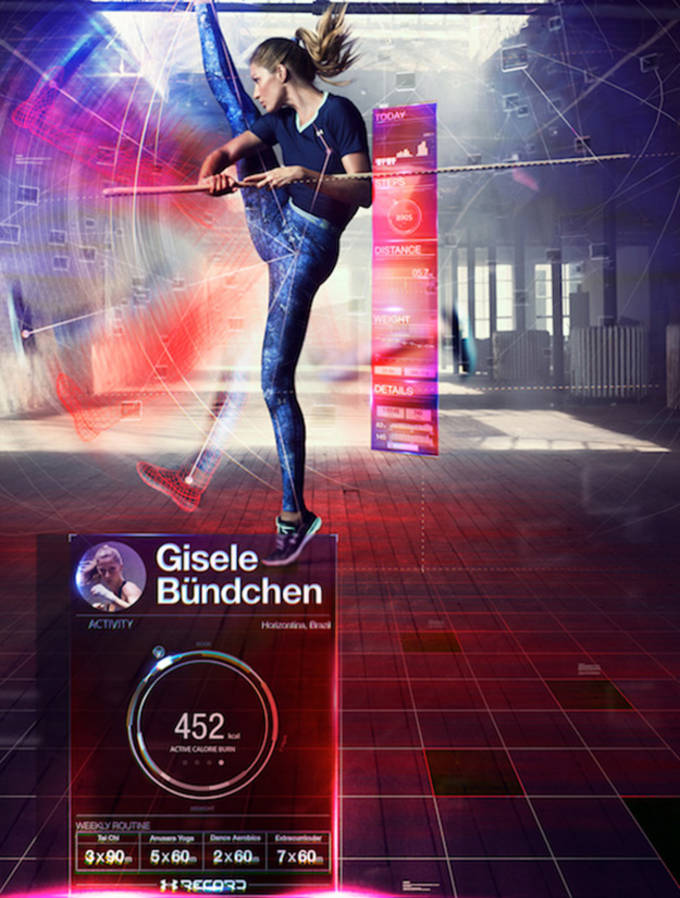 RELATED: Under Armour Women Launches Thier Largest Campaign To Date With #IWILLWHATIWANT
RELATED: Karlie Who? Under Armour Announces Deal with Supermodel Gisele Bündchen