Sneakerheads are becoming more and more savvy about the products they put on their feet. Gone are the days when companies could just just plaster their logo on a sneaker, pair it with nice color schemes, and actually get away with it.
Now, sneakerheads are striving for more. They want a story, nice packaging, and, above all else, quality.
Pushing the boundaries when it comes to construction and materials is expected now more than ever. Collaborations from the likes of Ronnie Fieg and Concepts have changed the way 'heads look at a traditional pair of runners and brands like Common Projects and Filling Pieces have built their entire company based on the model of quality leather sneakers. Jordan Brand has also stepped it up, implementing a new approach to remaster retro models, and it was recently reported that the Air Force 1 would also be reworked by Nike.
Even a brand like Greats has proven that quality doesn't have to come at a premium price.
To get a better sense of what makes a quality sneaker, High Snobiety gives a rare look inside Tanneries Roux in France, which is the same place where leather for many high-end labels is made, including Louis Vuitton.
In the footage, a pair of Le Coq Sportif sneakers are constructed as part of the brand's Made in France program, which is highlighted by the French sportswear company's Arthur Ashe model. Watch as these skilled artisans put together the leather sneaker, from beginning to end. The leather uppers are cut with laser precision, then put on lasts, and the glue is applied by hand with a brush.
When we talk about "quality," this is the essence of the conversation.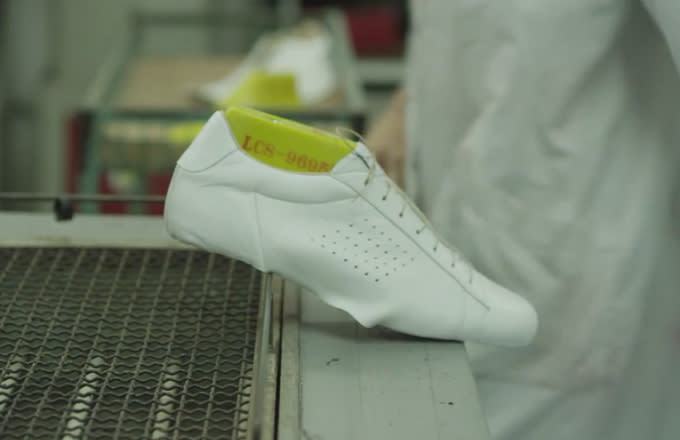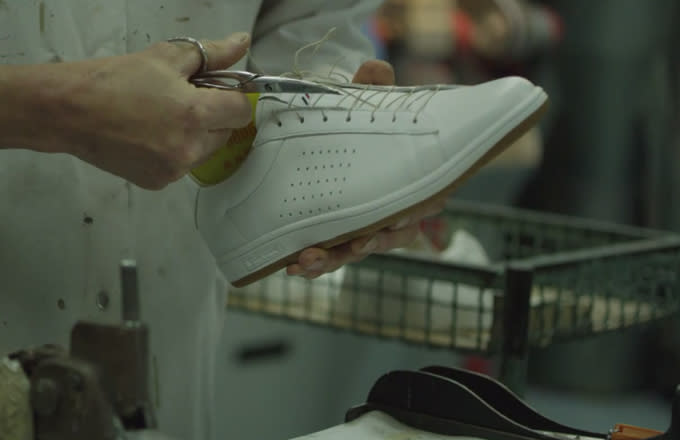 [via High Snobiety]