Reebok celebrates the 25th anniversary of the Ventilator runner this year by teaming up with New York-based store Extra Butter.
Like anything Extra Butter gets involved with, you can always expect an awesome storyline with amazing visuals. And for the Ventilator, don't expect anything less.
Nicknamed "Street Meat," the Reebok x Extra Butter collaboration draws direct inspiration from New York's street vendor scene. The '90s runner is decked out in a color scheme that serves as a nod to one of NYC's food staples, the Halal plate. By incorporating colors from the dish, which represent lamb, chicken, falafel, and yellow rice, Extra Butter blends the grittiness of NYC's food vending culture with premium materials that translate perfectly onto the Ventilator.
Exact release information is not available just yet, but in the meantime, you can watch the teaser above to find out the origin of the "Street Meat" Ventilators.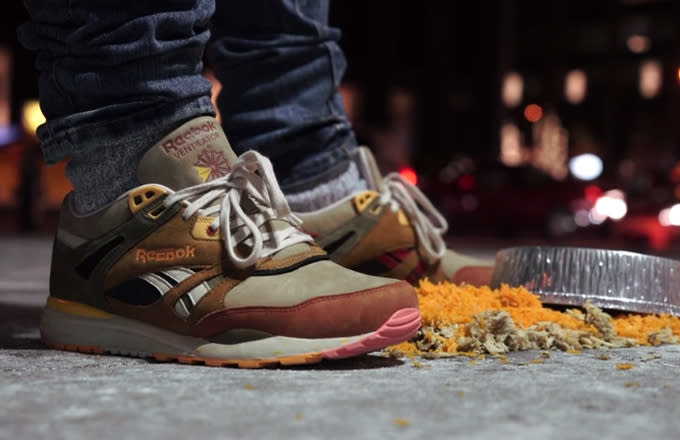 [via Extra Butter]