Well now, it's official. After much speculation, the University of Miami and adidas announced a 12-year deal making the Three Stripes the official athletic footwear, apparel and accessory brand of the Hurricanes through the 2027-28 season.
Beginning in September, adidas will outfit all 18 intercollegiate Hurricane athletics programs with uniforms and apparel, ending a 27-year relationship with Nike. Miami is now the one of adidas' 13 licensed NCAA programs, but in all honestly, the Canes are just a step above the rest.
"The University of Miami was the first college program to excel as a national brand with championship play on the field, changing the game of college athletics," said Mark King, adidas Group North America president. "Their unmatched success, national relevance and cultural significance make them a perfect fit for adidas as we continue to significantly invest and grow our business in the U.S. Florida is a key battleground and home to some of the best athletic talent in the country. We're proud to have Miami as a key pillar of our future business."
To celebrate the partnership, adidas worked with SolesBySir and Mache Custom Kicks to customize some adizero cleats for a few Miami legends including Pro Bowlers Jimmy Graham of the Saints and Frank Gore of the 49ers.
"It is an exciting day for the brand I love and my university," said Jimmy Graham, class of 2009. "adidas brings sports and culture together and that is a perfect fit for the U and the city of Miami."
Check out the custom cleats below, and keep it locked to Sneaker Report for all future footwear and uniform news for the Canes.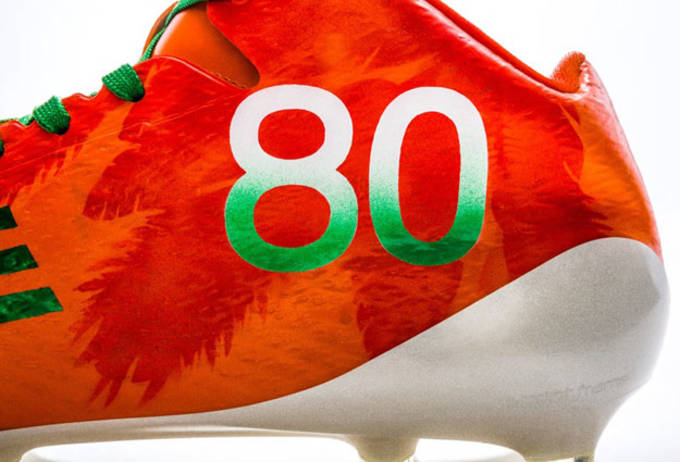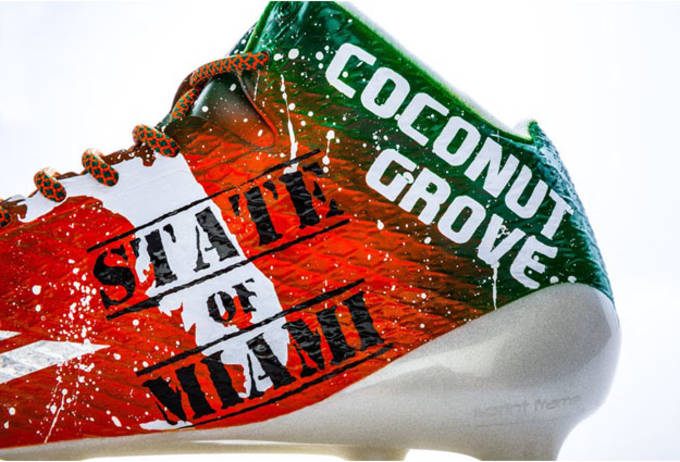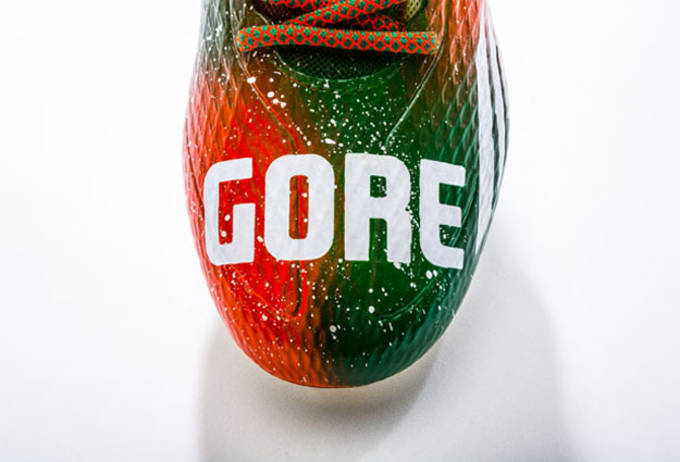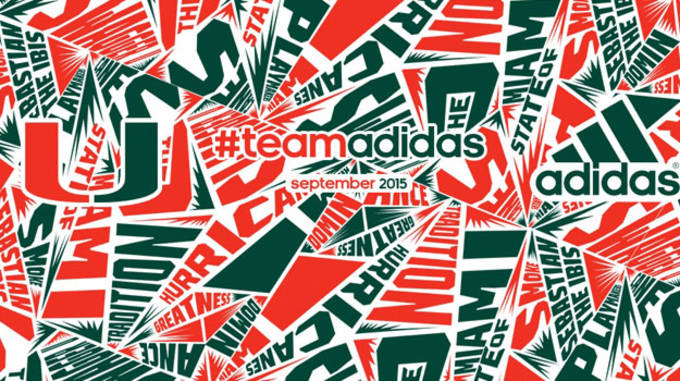 [adidas]
RELATED: Is the University of Miami Cutting Ties With Nike?
RELATED: Does This Mean adidas is #1 in Football Right Now?