Many sneaker enthusiast believe that the Air Jordan I Retro is being reissued to death. Regardless of what your thoughts about the shoe are, Jordan Brand has shown that they plan to continue trend of putting out the iconic shoe. From CP3 to Melo to Blake, just about every signature athlete on the Jumpman's roster is getting their own version of the shoe. Heck, even Derek Jeter got his own colorway when he retired. With Russell Wesbrook's Air Jordan I surfacing online today, we decided to break down which player has the best Air Jordan I colorway.
With the first-ever College Football Playoff set to kick off tomorrow, we figured we'd borrow the format from the NCAA. Our four team field will consist of the four different basketball players' Air Jordan Is (Sorry Jeets). In the name of fairness, we've seeded the sneakers based on the order that they were unveiled with Melo and Westbrook book-ending the seeds. Now that all the logistics are out of the way, lets get down to business.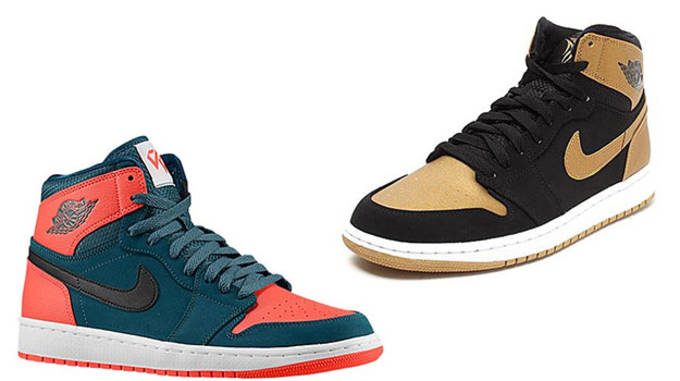 No. 1 Carmelo Anthony vs. No. 4 Russell Westbrook
Just unveiled today, the Russell Westbrook Air Jordan I sports and red and blue upper with the All-Star point guard's "RW" branding on the tongue. Westbrook's opponent is Carmelo Anthony's black and gold Air Jordan I that we think would go great on an occasion like New Year's Ever. Maybe it's just the timing, but we think we are going to give the advantage to Melo here for his bold combo of black and gold.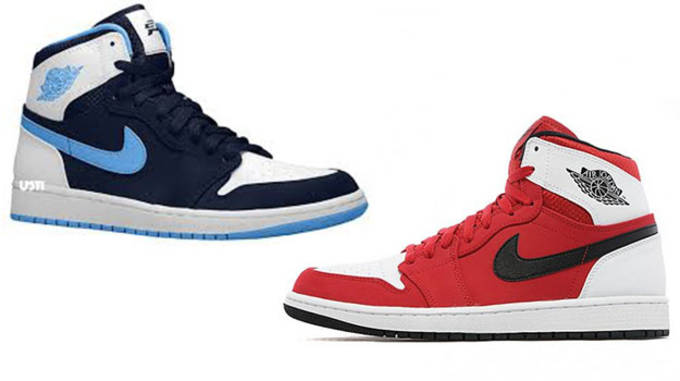 No. 2 Chris Paul vs. No. 3 Blake Griffin
We hear there is some unrest in the Clippers locker room these days. Hopefully this matchup doesn't add to the bad blood. In Chris Paul's Air Jordan I, we get a classic looking navy and white upper with hits of light blue on the swoosh and outsole. With Blake Griffin's we get a traditional red and white upper with a black swoosh and outsole. So what gives? Being that red was the sneaker color of 2014, we are going to send Blake's Air Jordan I to the finals.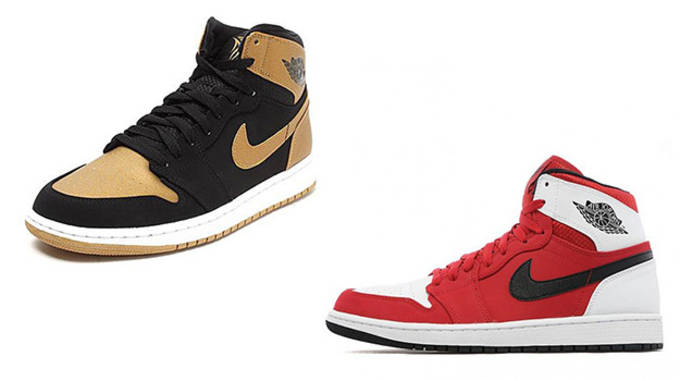 No. 1 Carmelo Anthony vs. No. 3 Blake Griffin
The final comes down to Melo vs. Blake in what is basically a choice of preference: do you prefer a more jazzy or more classic looking sneaker? There's something about Blake's sneaker that makes us feel like we've seen it before, whereas Melo's seems more original. That is why were are going to give the Jordan I crown to Carmelo in what might be the only good thing to happen to a New York Knicks player this season.
RELATED: Ranking Every Nike LeBron Signature Shoe Based on Playability
RELATED: The Best Sneaker Moments of 2014