Earlier today, we got our first look at the Nike Flyknit Racer "Multi-Color 2". Continuing the popular trend of multicolor performance footwear from the Swoosh, we get a detailed look at the upcoming Nike Zoom Fit Agility Flyknit "Multi-Color".
Sorry fellas, this colorway is an exclusive women's release, and features the new Hex-Zoom outsole, which offers strategically placed pods for the most comfortable and efficient training experience. It didn't take long for Nike to bring Flyknit to the Zoom Fit Agility, and it already looks better then the original. Performance wise, Flyknit has now made these more lightweight, breathable, and naturally fitting to your foot. Nike used a similar "multi-color" scheme, with a mix of pastel and neon colors woven together to make one of the most eye-catching looks we've seen.
Check out the detailed image below, and let us know if your going to pick up a pair when they hit shelves February 12.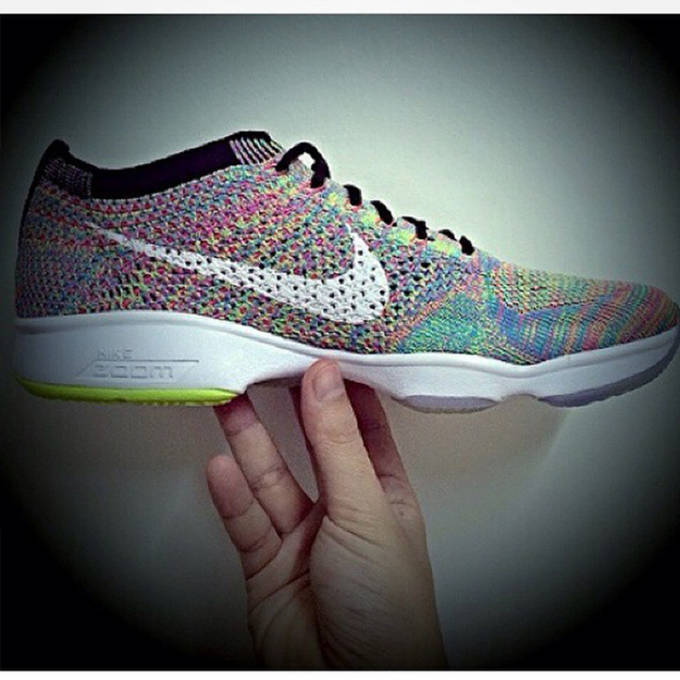 [NikeBlog]
RELATED: Here's the First Look at the Nike Zoom Fit Agility Flyknit
RELATED: Multi-Color Makes it's Way to the Flyknit Racer Once Again