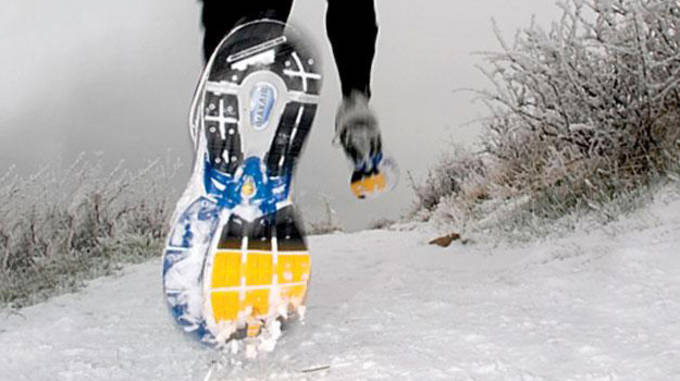 Just because the winter weather is in full effect, that's no excuse hang up your running shoes. The harsh elements of rain, snow and most importantly ice, deter many runners from logging miles on their favorite trails, but it doesn't have to. There's plenty of footwear options at your disposal designed specifically to help cut through the ice so you can enjoy the serenity of the season, without worrying about slipping and busting your ass. We've rounded up the best trail shoes on the market that'll help you dominate the ice and whatever else mother nature has in store. Here's The 10 Best Running Shoes for Snow Days.
RELATED: 10 Types of Friends You Should Never Work Out With
RELATED: 10 Normal Guys Talk On How They Got Out of Their Fitness Rut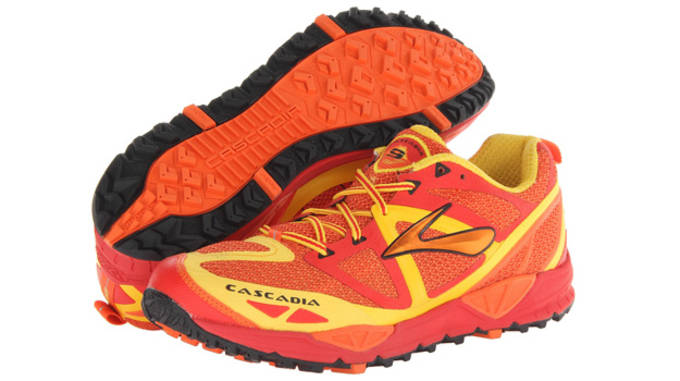 Brooks Cascadia 9 
Key technology for winter: BioMoGo DNA midsole
The Brooks Cascadia series has been up there with the gold standard of trail runners since it's inception, and this year's model is no different. The Cascadia 9 lacks in some areas for winter weather as it's not fully waterproofed, but Brooks makes up for it in other areas. Built with an aggressive rubber lug outsole design and a ballistic rock shield protecting the underfoot, snow and rugged terrain is tackled with ease without making the shoe overly heavy. The combination of a traditional running upper with a durable midsole and outsole design makes the Cascadia 9 an ideal shoe to log miles in even the most harsh weather conditions.
$100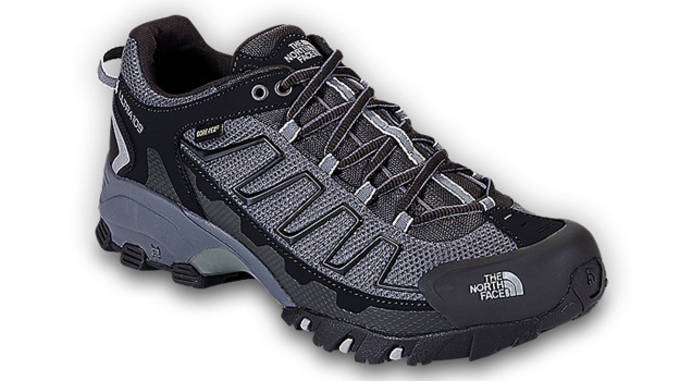 The North Face Ultra 109 GTX
Key technology for winter: UltrATAC rubber outsole
No brand is more closely associated with battling the elements then The North Face, so it's no surprise they make our list. The Ultra 109 GTX features a Gore-Tex upper, which keeps the shoes lightweight and waterproof to shield against rain and snow. The standout technical feature comes with the UltrATAC rubber outsole which dig in and provide solid footing on the most slick conditions. Avid runners might consider the midsole a little clunky for what their used to, but it'll give you the stability and protection necessary for winter weather.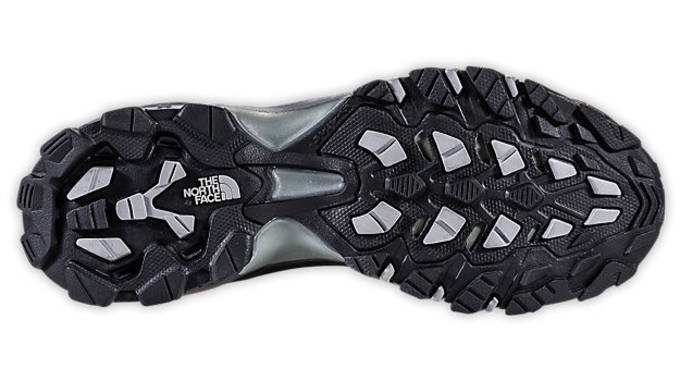 Merrell Mix Master 2 Waterproof
Key technology for winter: Waterproof upper
Most shoes designed for winter running are often bulky and weigh you down. Merrell opted to go with a more minimalist approach for their winter runner with the Mix Master 2 Waterproof. Simply based off the look, not many people would consider this an ideal shoe for winter running, but it may be the closest to what their used to. A waterproof membrane makes up the upper which keeps the foot dry while splashing through slush and puddles, while giving the barefoot, minimalist feel most running shoes have today. The outsole features standard rubber lugs so it might not be the best for icy conditions, but when it comes to packed snow, slush or rain, these can hang with the best of 'em.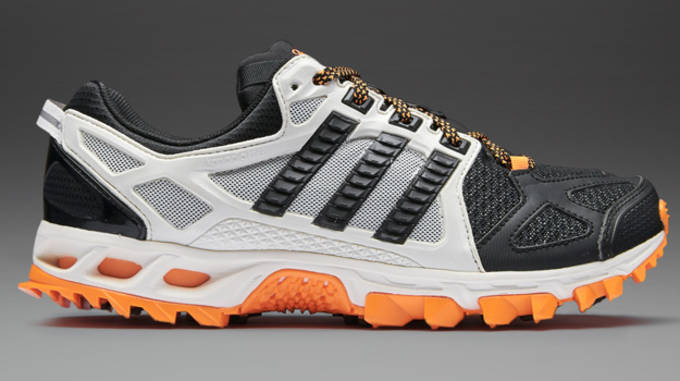 adidas Kanadia TR 6
Key technology for winter: TRAXION outsole
Possibly the most aesthetically pleasing on our list, the Kanadia 6 blends retro runner style with technology to overpower the elements. Rain and snow are no contest with the GoreTex upper which makes the shoes waterproof while offering a solid amount of breathability. The outsole features a multi-directional Traxion design giving optimal grip for wet and slick surfaces. Durability is key for winter running, so adiWEAR handles any weathering without sacrificing any comfort and fit. Winterized runners can often be pricey, but at just $80, the Kanadia 6 offers the most bang for your buck on our list.
$80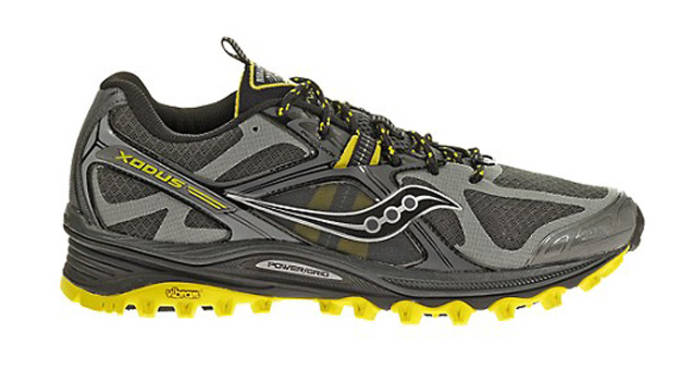 Saucony Xodus 5.0
Key technology for winter: Vibram XS-Trek outsole
The most rugged in all of Saucony's trail running line, the Xodus 5.0 is built withstand whatever is in your path. Unfortunately, these are not waterproofed, so you might want to wait until after the snowfall to break them out, but once you do they'll hold their own. The Vibram XS-Trek outsole cuts through snow, and offers enough protection to shield against what may be lying underneath. Saucony also focused on comfort and cushioning with it's PowerGrid technology to absorb impact and offer up to 20% more cushioning then standard midsoles. The outsole is most associated with winter running, but the Xodus 5.0 takes that thought and elevates itself with technology that makes one of the most versatile in their fleet.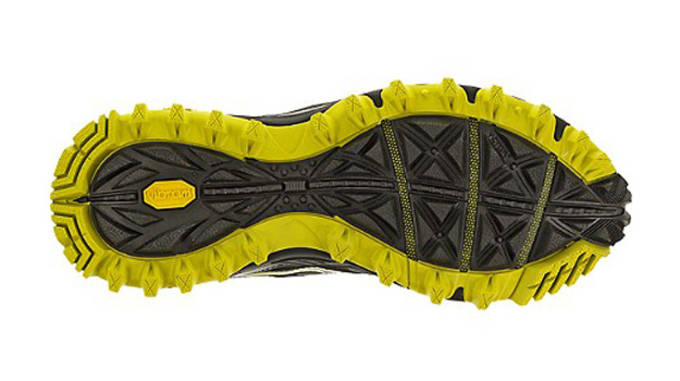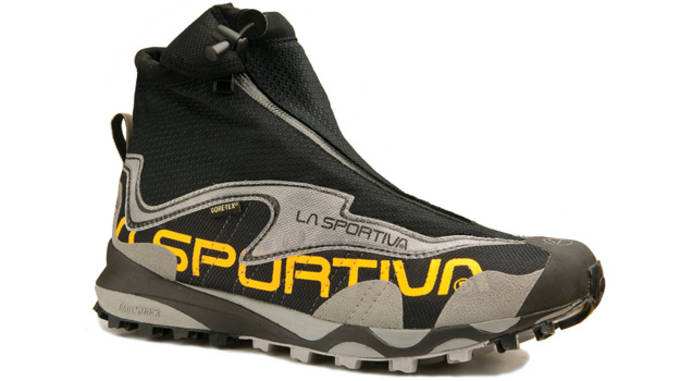 La Sportiva Crossover GTX
Key technology for winter: FriXion outsole
La Sportiva is most known for their lines of climbing footwear, but the Crossover GTX lives up to it's name as a shoe designed for every element. The upper is higher cut then most on our list proving protection from snow, sleet and sand. Gore-Tex makes up the inner lining so the shoes are waterproof yet still have a fair amount of breathability, while the FriXion outsole slices through the elements without a hiccup. Specifically designed for trail running in muddy, wet, and snowy surfaces, the only thing keeping the Crossover GTX from landing higher on our list is the weight, but that's a small price to pay for the quality they put out.
$165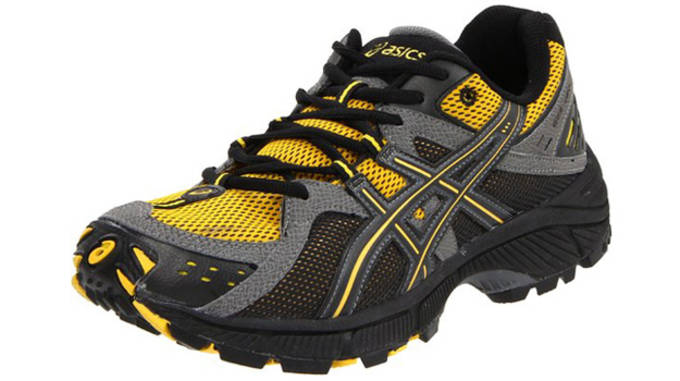 Asics Gel-Artic 4 WR
Key technology for winter: High abrasion rubber/ replaceable metal pins
When a shoe is names the Gel-Artic, standards immediately jump through the roof for winter running. Asics delivers on all fronts giving runners a comfortable feel, by using their tried and tested Gel cushioning. The upper is highly waterproof, but doesn't take away from breathability most of us are looking for. The biggest feature comes at the sole, which features Asics High Abrasion Rubber outsole with replaceable metal pins to really dig in and tackle whatever artic tundra is thrown your way.
$70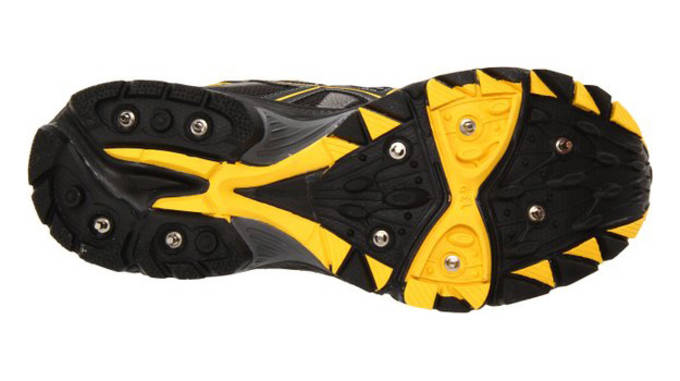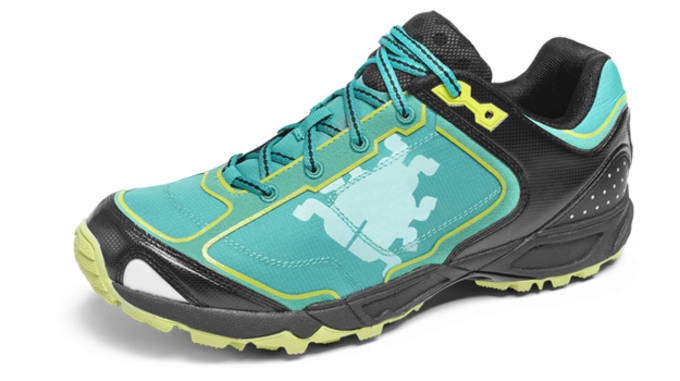 IceBug CERTO BUGrip
Key technology for winter: Rubber with BUGrip 17 carbide tip studs
IceBug's main mission is providing footwear from any condition, and the Certo Bugrip delivers...on most fronts. The only thing keeping it from creeping higher on our list is having a shoe that's not totally waterproofed, but rather featuring a nylon upper for "low water pick-up". Where these shine is on the outsole, which features 17....yes 17 carbide metal studs that carve through snow and ice, giving runners optimal traction that won't leave you worrying about slippage. With a modern runner look, stable midsole design, and solid amount of cushioning, cold weather fans should consider the Certo Bugrip.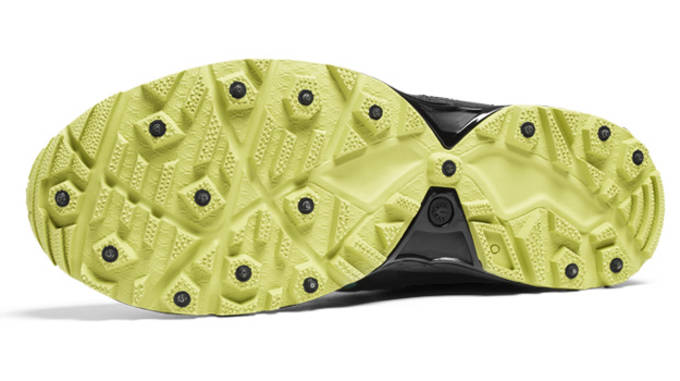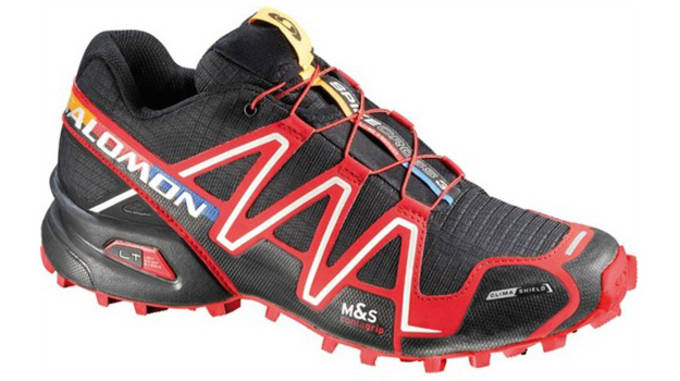 Salomon Spikecross 3 CR
Key technology for winter: Climashield construction
Although these might have a higher price point then most other shoes on our list, the technology and performance of the Salomon Spikecross 3 CR is worth the tag. This rugged off-road racer features ClimaChill technology through the upper is highly waterproof and keeps the foot warm and dry. As for the outsole, Salomon used embedded metal spikes that dig into snow, sleet and ice on the trail or roadway so you can run no matter what mother nature throws your direction.
$170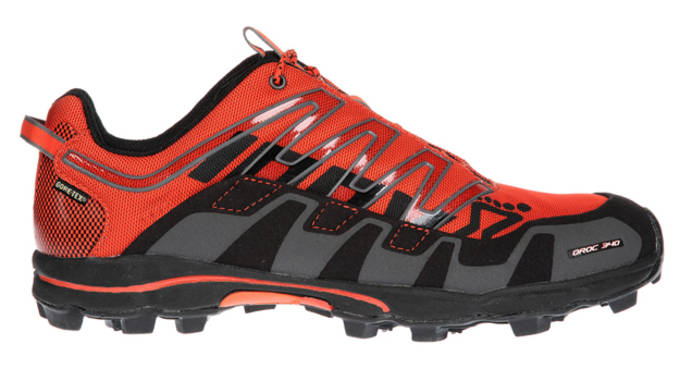 Inov-8 Oroc 340 GTX
Key technology for winter: Carbide tipped metal spikes
Rounding out our list is the latest trail runner from Inov-8, the Oroc 340 GTX. Aesthetically, these give off the vibe of a technical boot that doesn't cut any corners on winter performance and protection. Wet and cold elements stand no chance with the Gore-Tex upper that keeps the foot dry and in an optimal climate condition. Inov-8 used one of the most aggressive outsole patterns we've seen them from, which is reinforced with carbide metal spikes that can dominate even the most treacherous conditions. With a solid overall fit, minimal offset drop and protective mid foot shank, the Inov-8 Oroc 340 GTX performance at it's peak when thrown in the most grueling conditions.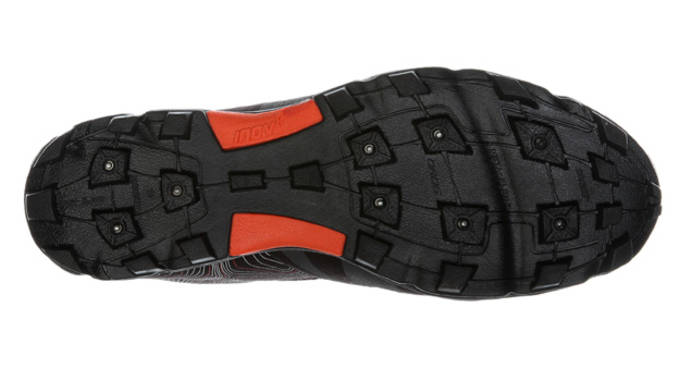 RELATED: 10 Types of Friends You Should Never Work Out With
RELATED: 10 Normal Guys Talk On How They Got Out of Their Fitness Rut