Are you struggling to find a present for the runner on your holiday gift list? Don't worry, we have you covered. While running may not require as much equipment as other sports, you shouldn't be too hard pressed to find something in need of an upgrade for the runner in your life. From apparel to accessories, we've rounded up the 10 best gifts for runners this holiday season.
CLICK TO CONTINUE STORY
Stephen Fiorentine is a freelance writer from Long Island. He loves his New York Giants and Yankees, as well as Cool Ranch Doritos. Follow him on Twitter.
RELATED: The 10 Best Running Stores in Honolulu
RELATED: The 5 Best Ways to Prevent and Treat Blisters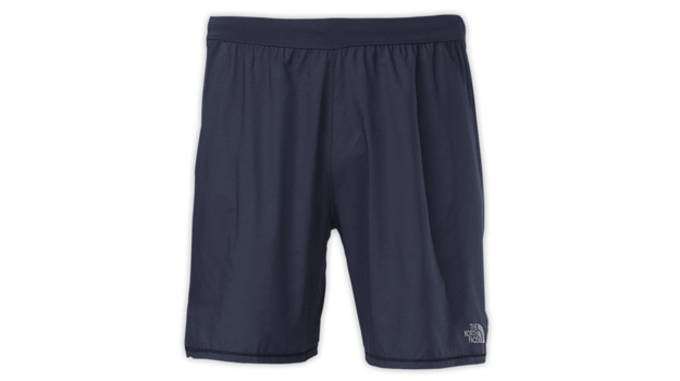 The North Face Better Than Naked Long Haul Shorts
Best for: The long distance runner with a lot to carry
With built-in compressive liner shorts and maximum storage capacity, the North Face Better Than Naked Long Haul Shorts are the ultimate shorts for long distance runners. The shorts come equipped with a zippered pocket and two slide pockets under the back waistband for easy access, while stow pockets in the compressive knit jersey liner offer more storage.
$65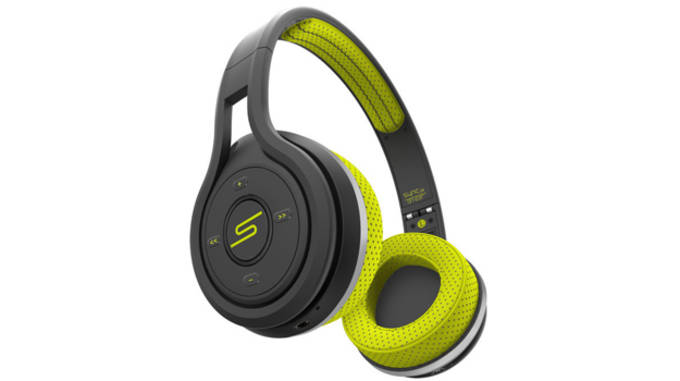 SMS Audio SYNC by 50 Sport On-Ear Headphone
Best for: The runner who is also an audiophile
Just because you're a runner doesn't mean that you have to sacrifice sound quality. The SYNC by 50 Sport On-Ear Headphones feature cushions made of perorated leather and memory for a comfortable locked-in fit, while a Nano-coating technology makes them resistant to water and sweat.
Amphipod Hydraform Handheld Thermal-Lite Bottle
Perfect for: The runner too proud to wear a hydration belt
When it comes to running, hydration is a must. Treat it like the important factor it is with the Amphipod Hydraform Handheld Thermal-Lite Bottle. In addition to getting a water bottle which keeps liquids hot or cold depending on your preference, the Hydraform comes with a zipper pouch for easy access to essential items and energy snacks.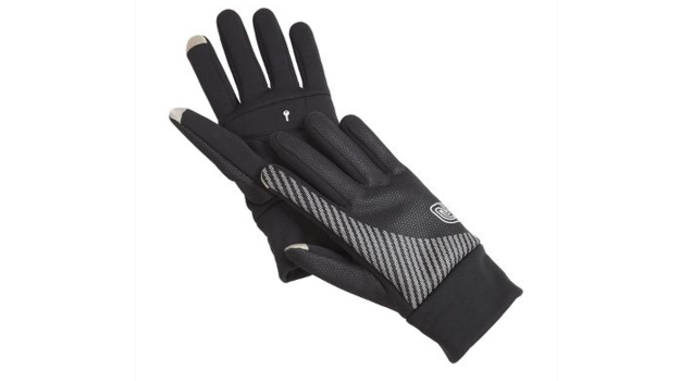 Road Runner Sports Wind Cutter Gloves
Perfect for: The runner that braves the elements
There's nothing more detrimental to a running program than cold weather. Combat the elements with the Wind Cutter Gloves from Road Runner Sports. Designed with wind-proof, stretch fabric, your hands stay "toasty-warm" on the inside. The gloves also come with features like a built-in palm pocket and touch-screen sensitive thumb and fingertips for your devices.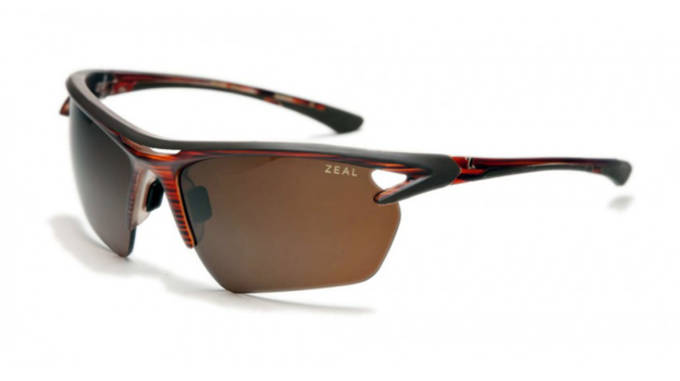 Zeal Optics Equinox Sunglasses
Perfect for: The morning runner
The lightweight Equinox performance sunglasses from Zeal Optics comes with polarized lenses for ultimate UV protection from the sun. Proflex technology promises that your glasses will stay in place no matter the situation, making the Equinox the go-to pair of running sunglasses.
$139
Tracksmith Club Duffle
Best for: The runner who brings their gear everywhere with them
Dubbed "A More Dignified Duffle," the Tracksmith Club duffle is actually a collaboration with fellow New England brand Steele Canvas. The two companies teamed up to craft a durable duffle bag made of industrial strength canvas designed to wear in rather than wear out.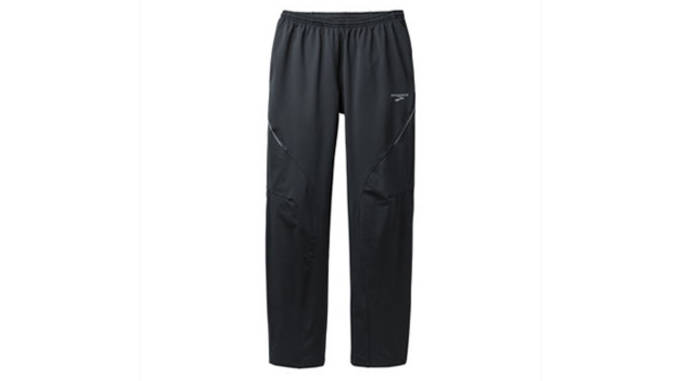 Brooks Utopia Thermal Running Pants
Best for: The super-dedicated runner
Running season extends well past shorts season, so you better be well-equipped for the cold weather. The Brooks Utopia pant supplies warmth without the weight thanks to a soft thermal fabric. Built-in 3M Scotchlite retroreflectivity means that you can stay out running on even the shortest days winter has to offer.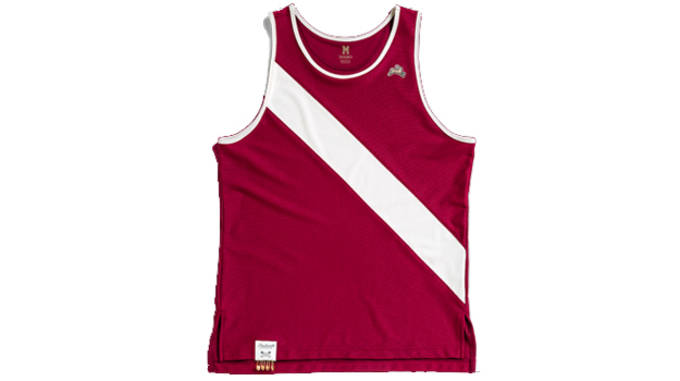 Tracksmith Van Cortlandt Singlet
Best for: The competitive runner
What are you going to wear come race day? Tracksmith answers that question with the Van Cortlandt Singlet. Modeled after Cornell's sashing ceremony, the singlet's stripe is meant to represent the sash earned after scoring at the league championship. Although its minor, the best feature of the singlet may be the four gold safety pins that come with it for race day bibs.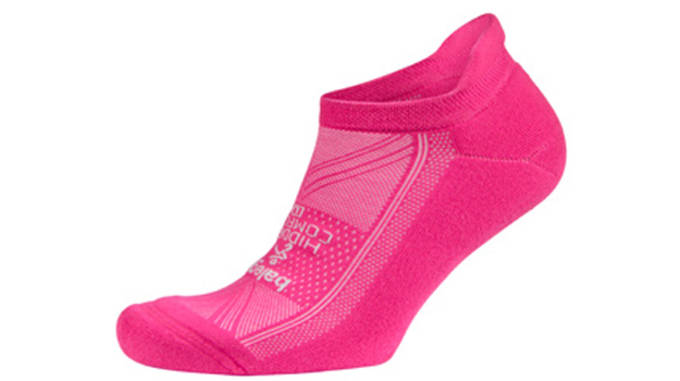 Balega Hidden Comfort Sock
Best for: The experienced runner who knows that a sock isn't just a sock
When it comes to running gear, socks are often an under appreciated piece of equipment. The right pair of socks can make a world of difference, especially the Balega Hidden Comfort sock. The sock's elastane material makes for a more structured hold providing a second skin-like fit. A heel tab ensures that the sock stays in place, while its medium volume construction ensures just the right amount of material.
$12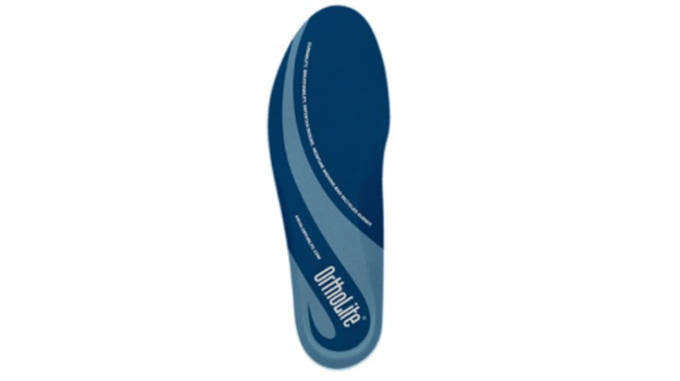 OrthoLite Fusion Insole
Best for: The runner in need of extra comfort
When the insoles in your running shoes can't get the job done, the OrthoLite Fusion is the perfect solution.  Made to replace the existing insole in your shoes, the OrthoLite Fusion provides cushioning without weighing your shoes down. The unique insole structure is crafted so that it actually moves moisture away from the foot, keeping your feet both dry and cool.
RELATED: The 10 Best Running Stores in Honolulu
RELATED: The 5 Best Ways to Prevent and Treat Blisters