Since its creation in 2002, Nike SB has been the Swoosh's most creative and left-field segment of its footwear business. Cultural inspirations from music, art, and beer have been placed on nearly every silhouette that SB has offered. This has also birthed a new generation of sneakerheads in the process.
One of the biggest moves that SB has made was wrangling Eric Koston, who's is currently on his second signature sneaker, over to the brand. That's not only because he's arguably the best skateboarder of all time, but Koston is also a huge sneakerhead himself. With him on the roster, it's caused competition between other team riders to step up their respective sneaker games, but it's still apparent who's got the best pairs around.
"I just accepted that's going to be hard," team rider Sean Malto, in reference to keeping up with Koston's footwork, told us. "He has a huge head start on me, and I'm never going to catch up to his huge footwear collection. I've just accepted my role of sitting in the back. Eric is always proactive about the best, coolest thing out. He's on the blogs, so he knows things that are coming out before hand."
Malto, who describes himself as someone who's not a sneakerhead but loves skate shoes, still has solid, technical options to sport from the SB line. Last week, the brand announced its first Free-soled skate shoe, the Nike SB Free. Which Malto says, "With this shoe, when your foot moves, it has that ability to freely move with your foot, that's been the biggest difference. It has a rounded edge on the front tip that allows your foot to get places faster."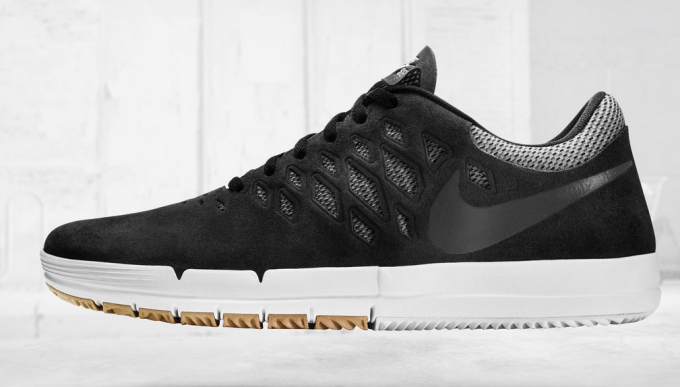 Even with the sneaker's groundbreaking advancements, it still looks good, which will help add to Malto's sneaker arsenal as he says, "Skating isn't a uniform we skate in and take off. It's just the clothes that we live in, this is like everyday gear. Shoes that look good are definitely important and something that I care about."
Expect the sneaker to drop on December 25.