Nike SB has always been a place for Nike to explore creative concepts and try out new things. The past has seen sneakers themed after beer, others that had tongues that made noises, and, more recently, sneakers with fadeaway paint jobs. There's a new idea that SB has decided to place on its most recognizable silhouette, the Dunk, and it's just in time for winter.
Anthony Hart — you might remember him as the kid who skated in the Yeezy 2s — has started to work with Nike SB on a design basis, and his first sneaker was inspired by something that sneakerheads who live in cold climates know all too well: salt stains on sneakers.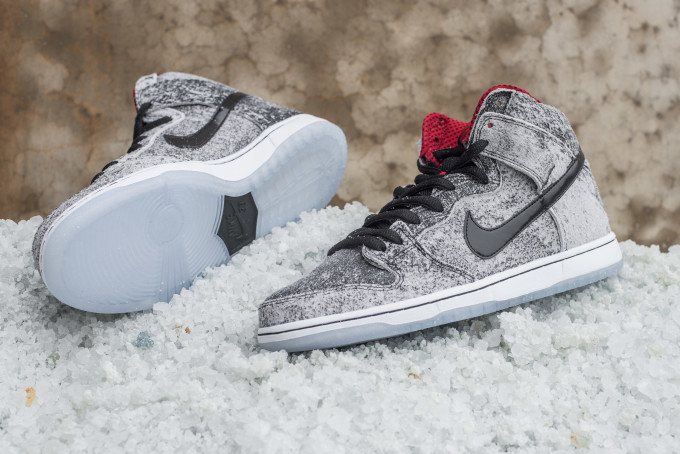 "Walking through New York city, it snows and messes up the streets. It's a kind of an interesting film that grows over the city, and you walk through it and it gets all over your shoes," Hart said. 
With this idea, Hart came up with the concept of taking a sneaker, which looks eerily familiar to a pair of Jordans, and distressing them so they'd look as if they were in the midst of a harsh winter. "It has sort of a Jordan vibe with the translucent, Space Jam-looking sole," Hart said. "The lining of this sneaker is the same lining in the Jordan X 'Chicago.'"
At first inspection, these Dunks might remind people of the Lance Mountain x Nike SB x Air Jordan 1s that released earlier this year, but they're actually a suede sneaker that's uniquely printed to give each pair a different effect. "If you get stains on your shoe it's not going to be consistent, and that's how we're telling the story," Hart said. "When you open the shoebox from left to right, both shoes are completely different. They printed it on a big roll, and every pattern is stamped out in a different spot."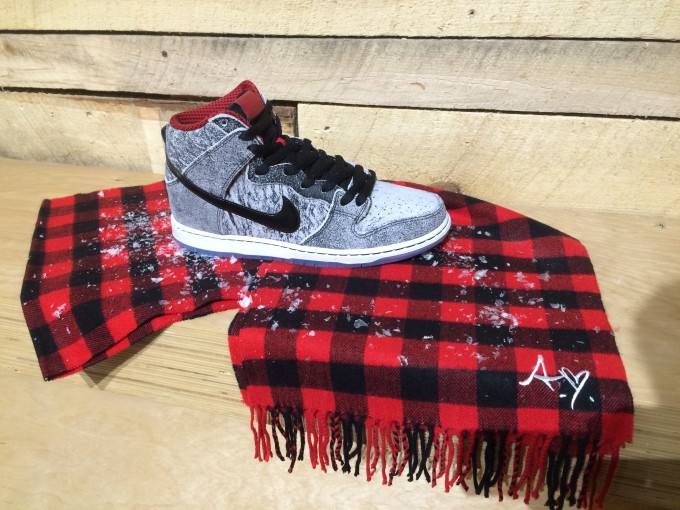 These "Salt Stain" Dunks still leave the wearer the chance to make their pair more special looking. Hart designed them with the intent of them being skated. He even launched the sneaker at a local skate shop in his hometown of Minneapolis, where he and his friends skated salt and ice-like ledges, banks, and ramps.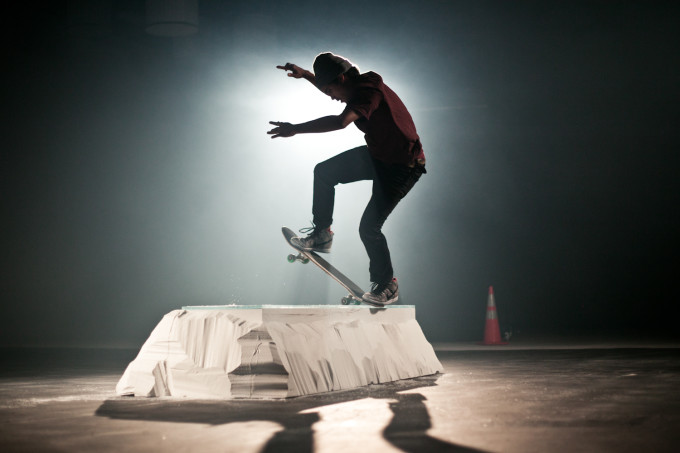 "The shoe is printed, but if you skate in them, it's going to fan off," Hart said. "That's the beauty of it."
For those looking to get their hands on this Anthony Hart-designed SB Dunk, hit up your local skate shop today.