Kevin Durant and the Oklahoma City Thunder are scheduled for a Western Conference showdown today with the three headed monster of the San Antonio Spurs. Unfortunately, we won't get to see Durant lace up his latest Christmas Day kicks from Nike.
Durant will miss his fourth game in a row today, as he's still recovering from the sprained ankle he suffered on December 18. Before Durant got hurt that night, he was having possibly his best scoring game ever, dropping in 30 points in the first half, and the first player since the NBA-ABA merger to score 30 points in under 20 minutes. If you haven't noticed, Durant has stuck with the KD 6's when healthy this season, so it was no guarantee that he was even going to lace up the KD 7 "Egg Nog" for today's game. Looks like you'll just have to feast your eyes on Matt Bonner's Christmas Day customs when the game tips off. We're not complaining.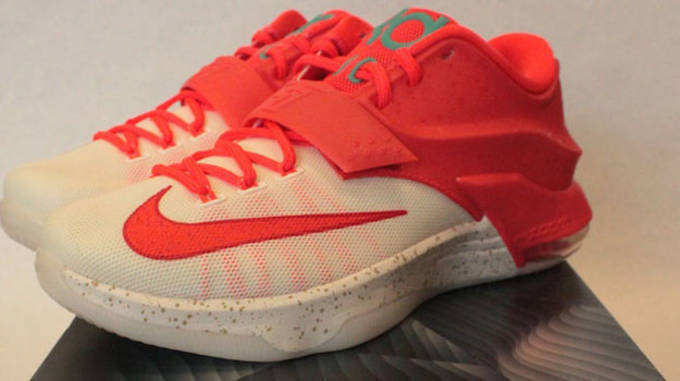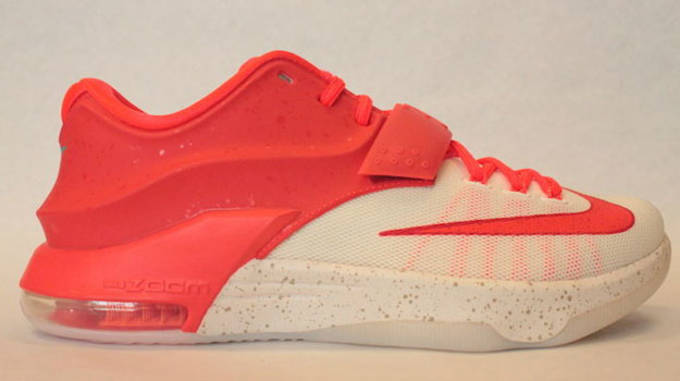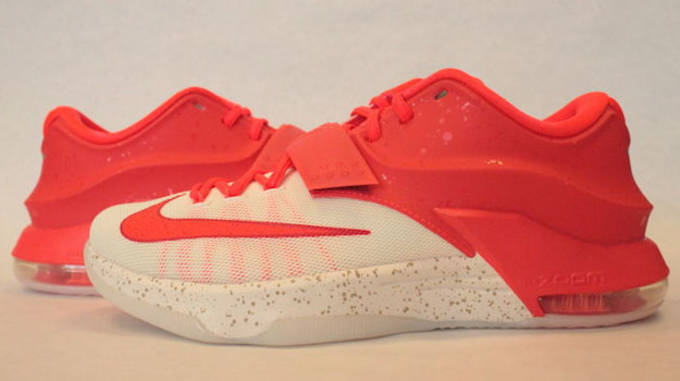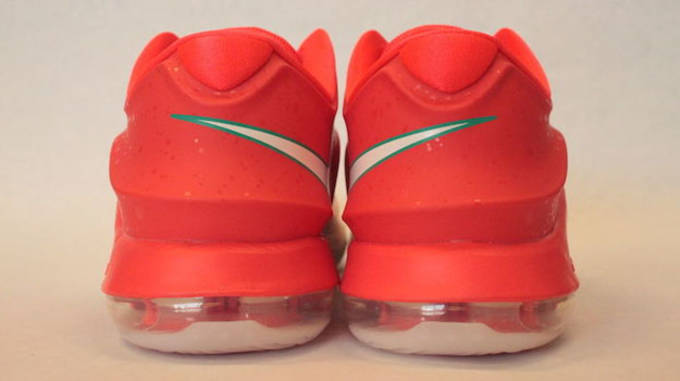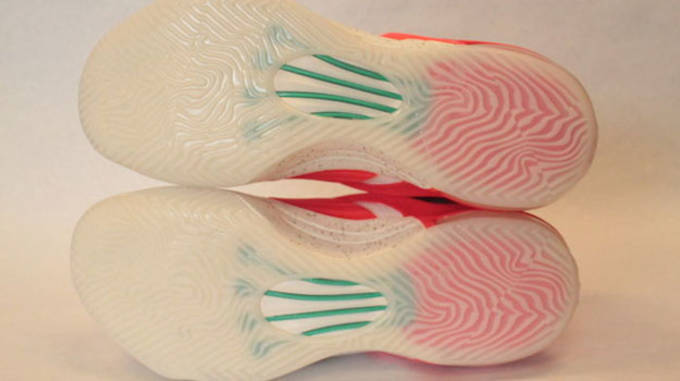 RELATED: The Best Christmas Day Releases of All Time
RELATED: Why Did Kevin Durant Wear the Nike KD 6 Last Night?