Ain't no half steppin' with this Big Daddy Kane collaboration.
The legendary MC connects with O.G. footwear company B Walker to commemorate the return of the English company. The limited collection features the signature British Walker shoe, which was a staple in the streets of NYC during the '70s, serving as a go-to for hustlers, b-boys, and MCs. For the Brooklyn rapper, it's the perfect collaboration and one that's long overdue.
The BDK x B Walkers collection comes in all-black and grey/pink, and is limited to only 500 pairs. The slip-on features a quilted leather upper, snakeskin detailing on the sides, and a genuine crepe rubber outsole. The collaboration also come with a certificate of authenticity and a shoe care kit that includes polish and a travel bag.
Step up your shoe game, and pick up the collection on the B Walker online store today.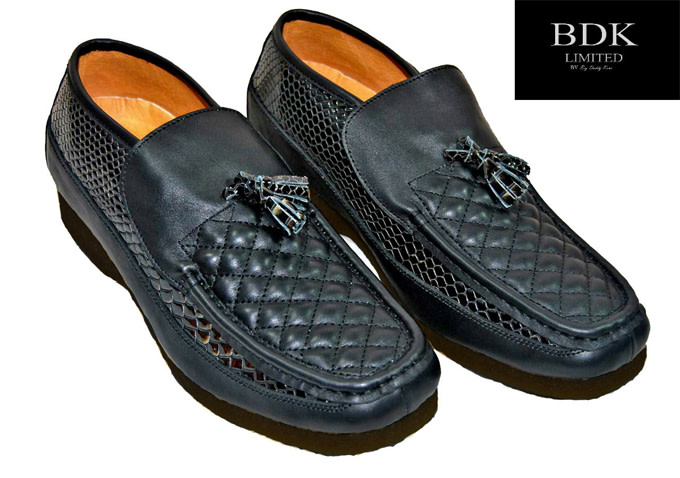 <span></span>