atmos is known for pushing the boundaries when it comes to collaborations. Its collabs are always immediately recognizable for using the craziest textures and patterns. Some are divisive, while others take time to warm up to, but they always catch a lot of attention and make everyone sweat.
So, how did we miss this one?
Available now is a pair of atmos designed Ewing 33 His. The substantial sneakers feature a rich blue suede upper, with a black lining. The white midsole and black outsole feature black and blue speckles, while the black strap features white speckles.
Not only did the shop pull a banger on the retro model, but it got Japanese Rapper Anarchy to star in the lookbook, too.
To take a look at the full lookbook, check it out here. And the shoes are available for $133 here.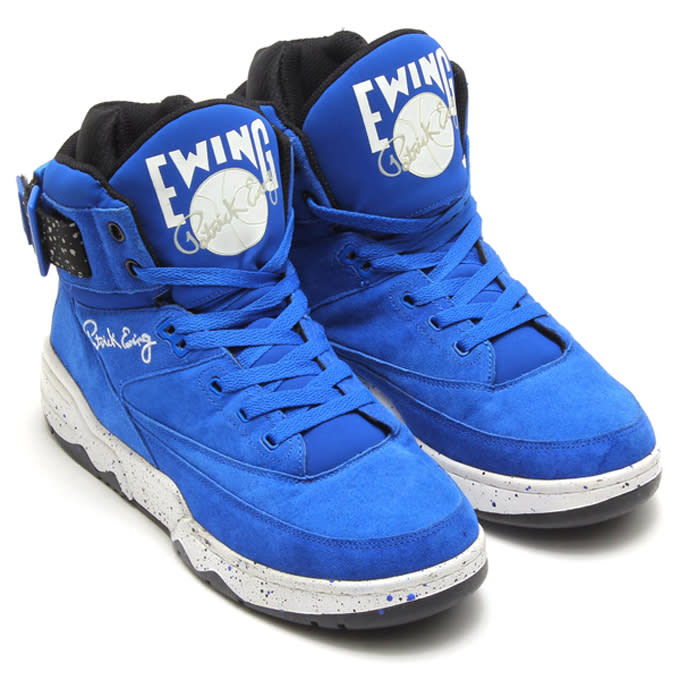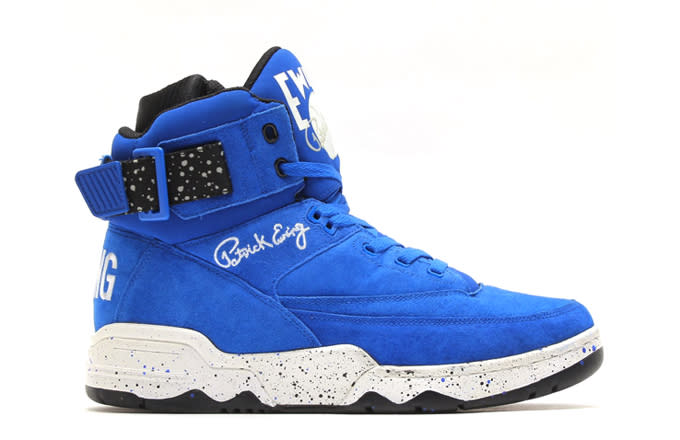 [via atmos]