Happy Birthday Johnny Football! The former Heisman Trophy winner and rookie quarterback turns 22 today, so we thought it was an appropriate time to take a look back at Johnny Football's performance history, so far.
A little more than three quarters through his first pro season, Manziel finally got his first real taste of NFL action last week in the Browns' loss to the Bills. While many clamored for Manziel to start for good, Cleveland head coach Mike Pettine ended the suspense on who would start this week when he named Brian Hoyer the team's starting quarterback. Although Johnny Football is back to being Johnny Clipboard for the time being, it doesn't mean that he hasn't made his mark on the performance world this year.
Upon declaring for the NFL Draft, Manziel almost immediately inked a multi-year deal with Nike, making him the highest paid rookie in the year's draft class. Shortly after signing the dotted line on his Nike contract, Mazniel sported a pair of Nike Vapor Carbon Elite Cleats for his Pro Day with NFL scouts, but later created a bit of a stir when he appeared on the cover of Sports Illustrated wearing a shirt displaying Under Armour's "UA" logo rather than the Nike Swoosh.
As draft day rolled around, Nike published its first ad highlighting Manziel's intangible skill set. Manziel, of course, would go on to be drafted by the Browns with the 22nd overall pick giving the fans of Cleveland hope like they've never seen before (little did they know LeBron was on the way too). When it came time for Manziel to take the field at OTAs, he did so in style rocking a pair of Air Jordan VI cleats. As the hype around Manziel built, his Cleveland Browns jersey became the best-selling jersey in the entire NFL before ever even playing a down of professional football. Manziel even made footwear news off the field (shocking) when he attended a Cavaliers game wearing the highly sought after Nike LeBron 11 "What the LeBron."
When the regular season approached, it was Brian Hoyer who grabbed the starting quarterback reins for the Browns. The sixth-year pro has led the Browns to a 7-5 record, including a brief stint atop the AFC North, relegating Manziel mostly to clipboard duty. While Manziel's first year in the NFL has provided some key performance gear moments, the best is yet to come for Johnny Football (at least we hope). In honor of Manziel's 22nd birthday, check out some GIFs of his NFL highlights below.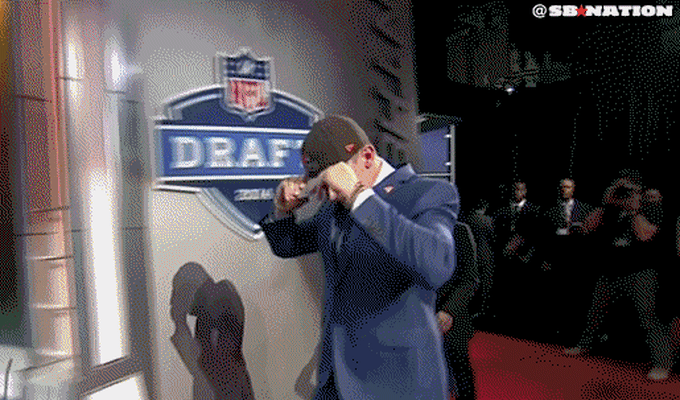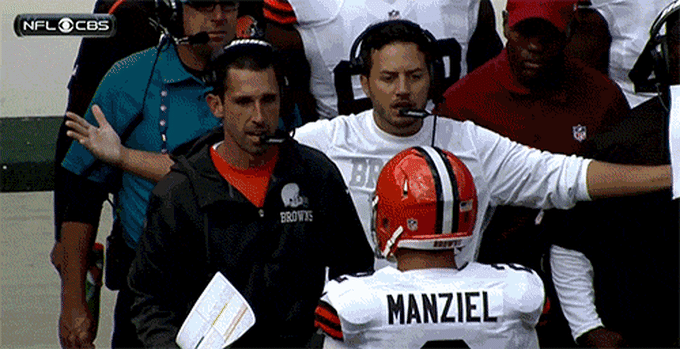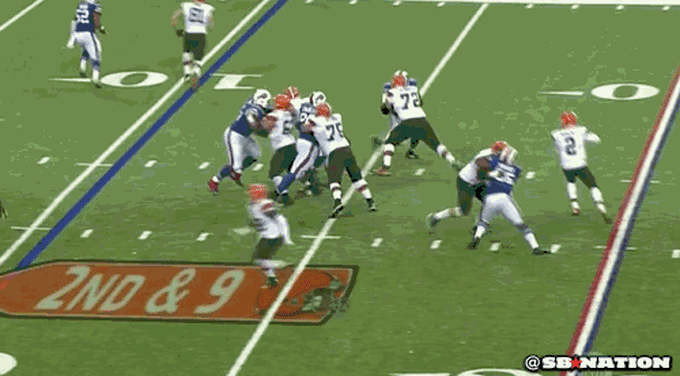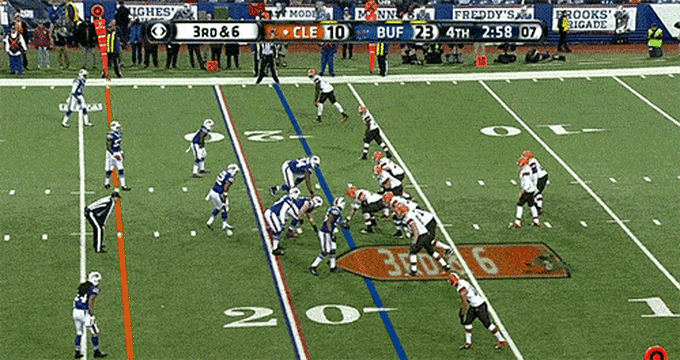 RELATED: Terrell Davis Dishes on His Post-Career Fitness Routine
RELATED: Nike Immortalizes Odell Beckham Jr.'s One-Handed Grab With Custom Gloves